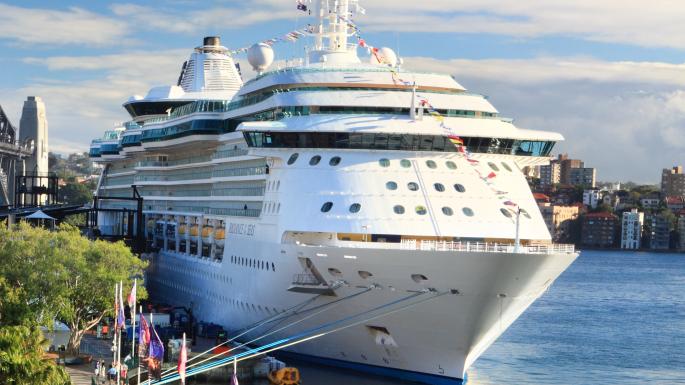 Don't accept unfair fees for paying by credit card
Challenge any business that charges more than 0.6%. Troubleshooter readers share their experiences
People paying for holidays, tickets or shopping on their credit cards are being encouraged to challenge "illegal" processing fees that can add hundreds of pounds to an expensive booking or purchase.
After a letter from John Munro, who complained that he had been charged more than £90 to pay for a cruise for three people with Readers Offers Limited (ROL), I've seen a few more folks reporting that the company waives its fees when pressed to justify them.
ROL asked Mr Munro to pay a fee of 2.5 per cent of his booking for settling the balance of the cruise using a credit card, although experts say that companies should not charge more than about 0.6 per cent for paying with a credit card.
ROL refunded the fee as a "goodwill gesture", but defended it as necessary to cover "all costs associated with processing the transaction".
These transaction fees are made up of two parts: the interchange fee, which is levied by a card issuer such as MasterCard or Visa, and the merchant fee, charged by the bank for handling each payment. The interchange fee has been capped by law at 0.3 per cent, however, and while the merchant service fee is not capped, for large businesses it should not amount to more than 0.3 per cent.
Rules that came into force in 2013 state that companies and shops that accept cards are allowed to pass on to the customer only the actual costs that they incur.
In other words, it's illegal for them to make a profit out of the process of people paying for what they receive.
As someone who regularly books cruises with ROL, James McGilvery says he is used to being charged 2.5 per cent for booking with a credit card, and had been charged the same fee twice for two cruises this year. After the article he asked ROL to explain its charges, and within days a member of the finance team called back and agreed, as a "gesture of goodwill", that he would be refunded more than £100.
Reader Elaine Clifford had the same experience, saving about £55 after having paid an £18.25 charge for the company to "process" the deposit for her cruise. Many companies point out that they do not charge those who want to pay with a debit card, suggesting customers have a choice to avoid the fees. Travellers and shoppers much prefer, however, to use a credit card, especially for booking holidays, because of the additional protection it offers under Section 75. This law states that if a company does not deliver goods and services promised, or if it goes bust, purchasers can claw their money back via their credit card provider.
James Daley, of Fairer Finance, the consumer organisation, believes that these charges need to be questioned to stop companies getting away with breaking the law.
While Trading Standards should be enforcing the rules, he believes it is under-resourced. "We're busy doing Trading Standards' work for them," he says, "shaming the worst offenders into submission. Monarch, Virgin Atlantic, Jet 2 and Cottages.com have all axed credit card fees over the past couple of months, on the back of our campaign."
Whether the government is doing enough has been called into question after accusations that it is profiting by £40 million through the Driver Vehicle and Licensing Agency's flat fee of £2.50 (the equivalent of 1.5 per cent of the average bill) for those paying their car tax by credit card.
If you feel aggrieved by a large credit card fee, it is worth approaching the company to ask how it can justify any charge above 0.6 per cent. If you don't get anywhere, Mr Daley suggests taking the company to the small claims court. You will be charged a fee of about £25 for doing so, but, he says: "I'd say you'd have a good chance of winning."
The worst offenders
● Thomson Holidays charges 2 per cent for holiday bookings paid by credit card.
● Ryanair charges 2 per cent for flight bookings; Flybe charges 3 per cent.
● Ealing, West Dorset and South Cambridgeshire council charge 2.5 per cent for any payments made by credit card.
● Swinton Insurance charges 2.5 per cent, with a minimum £5 overall charge.