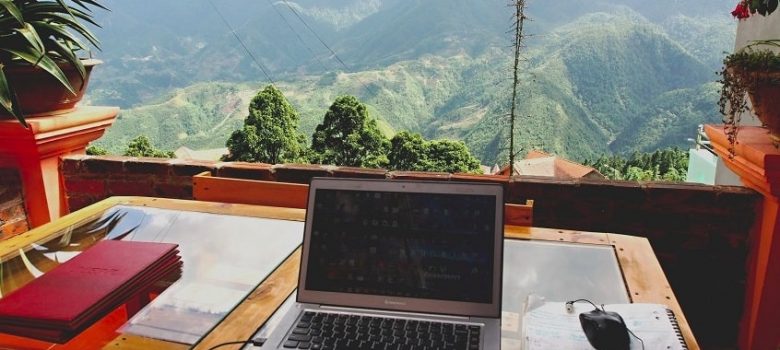 On the Road Again! Being a Digital Nomad
Many people choose to run a business remotely, where the office can be anywhere they choose. And being a digital nomad, to coin the actual term, means a lot of freedom, but is it a suitable option for many entrepreneurs nowadays?
The Ability to Get up and Go Whenever You Want
You go where the work is. As such, your car becomes your office. That means you'd better have it in the best possible shape. You also need to make it as stylish and as accommodating to your sensibilities as possible, perhaps installing some denim seat covers, and picking a car that has enough space so you can put that seat back and relax now and again. The big thing with not having an office or even a home means that you have to find ways to encompass that homely, relaxing feeling. Your car is the best bet, but also, your hotel room needs to be homely as well.
Providing Those Home Comforts
Some people love the idea of being a nomad and being on the go, but every time we go to a new hotel or a new country, we could find themselves struggling to get a good night's sleep because we're missing some of the essential home comforts. Think about what you want that keeps you relaxed, is it an eye mask and earplugs, or is it about ensuring you have an abundance of snacks at your disposal? The big difficulty in living that life from hotel to hotel is that we don't necessarily have a lot of the home comforts on our person.
Have the Best Tech
Being a digital nomad means you cannot rely on the hotel Wi-Fi! It's important to have at your disposal a mobile hotspot, so you can have a good quality internet connection wherever you go. That way, you will never run the risk of missing a deadline or a meeting because the internet has gone down! Being a digital nomad means you thrive on the best internet connection. You cannot leave it to chance!
Don't Forget to Take Time Off!
Because we aren't hanging around with our friends, and we're living quite a lonely existence, it can be all about the work. As such, there is no work-life balance at all. But being a digital nomad, and going wherever the work is, means that you have so many things at your disposal. Start to explore the art galleries, museums, or just take in a movie. You've got to have some time off, no matter how much you love what you do. It's a very exciting way of living, going from place to place, but a lot of people don't take advantage of the fact that they're in another country or a different culture. And they'd rather stay in their hotel room. If you want to be a nomadic businessperson, it's about that wanderlust, that zest for different approaches to life, not just so you experience the world, but it can help fuel your attitudes to working, and make your nomadic business much better.