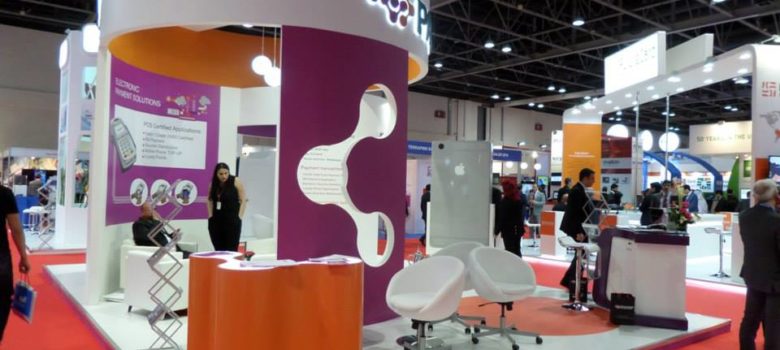 Stand out With Your Exhibition Stand
An exhibition stand is there to make an impact. Your stands need to be able to catch the eye of everyone around you if you want to make an impact. To do that it often means pulling all the stops out. Some businesses spend thousands in one go on their exhibition stand, but once you have one you have one that you can carry around with you for a year or two to come. After that, you're going to want to refresh it again to make sure it's new and innovative.
We know that attending trade shows and business events and having to talk to people can be an absolute nightmare, but we also know that a good stand can make such a powerful impact on the way that you feel when you're at it. If you know you have a bit of a rubbish stand and nothing to show off, it can be hard to stand in front of it because you don't feel powerful. So, if you keep on reading we'll show you how you can stand out with your exhibition stand.
Create Something Big & Bold
The first thing that you're going to need to focus on is the design of it. You generally want to go big and bold and create something that you know is going to stand out. Creating a metal framework stand with your brand all over it is one good stand idea. It really is bold and big, and it'll stand out from the people who are just going to have a banner and a table. A banner for yourself is essential, but the big metal framework makes a statement in our eyes. You might need to consider getting a Portable Storage Box that you can use to take it from event to event, but keep it safe whilst you're not at them. You can either stick to your brand color, or you can go for something bright and bold.
Make It Interesting on the Day
It's all well and good having a stand that looks good, but you need to be able to make it interesting on the day if you want people to keep coming over to it. That's how you're going to get the custom,  by what you have going on on the stand, and what it looks like. So, we'd recommend setting something interactive that they can have a go with. It might be kicking a football into a hole to win a prize or some sort of gaming console. Once you have them there and having fun, you can then swoop in and start talking about your business.
Do Something the Others Aren't
Finally, do something that others aren't and actually make it worthwhile for the people to come over to your stand. You could make up goody bags for people to go away with, always making sure that a business card is in there. It's just a nice little treat for people to remember your business bt.