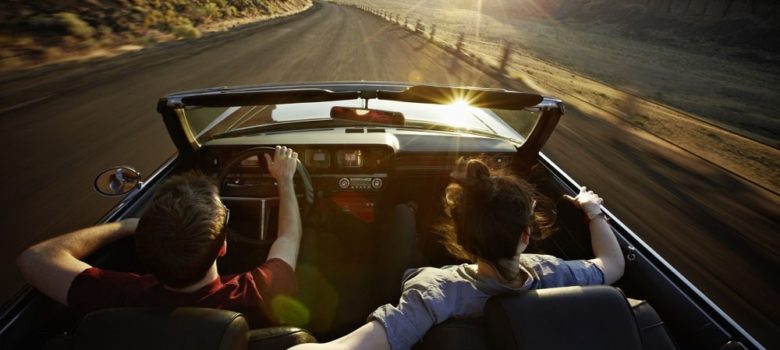 Staying Safe During the Summer (While Still Having Fun)
When things start to heat up, a lot of people can't wait to get outdoors and enjoy the sunshine. Summer isn't everyone's favourite season, but plenty of people love it and want to make the most of it. While the summer months can be fun, there are also some safety concerns that you should consider if you don't want your fun to be ruined.
Some of the things to think about include the effects of the higher temperatures, drinking alcohol, and being safe around water. Summer won't be much fun if something goes wrong, so it's important to be sure that your summer activities are safe too.
Take a look at these tips to stay safe while having your summer fun.
Be Aware of the Heat
When the temperature goes up, things can start to get tough. When you're not used to the summer heat, it can be enjoyable in some ways but torture in others. Being aware of the temperature and how it can affect you is vital, especially if you're out and about during the summer. Staying hydrated is particularly important, so make sure you're drinking plenty of fluids because you're most likely sweating more than usual. To keep cool when you're outside, try to walk or sit in the shade when you can. You should be aware of the symptoms of heatstroke so you can watch out for them.
Protect Yourself From the Sun
As well as the heat of the sun, you need to be careful of the damage the sun's rays can cause. Sunburn isn't the only problem that you could be dealing with if you're not careful. Too much sun exposure can increase your risk of skin cancer too. You need to make sure you're wearing sunscreen that has a high SPF (at least 30) and reapply it regularly, especially if you're swimming. Cover up by choosing the right clothes too. Light and flowing layers will protect you from the sun and feel cool at the same time. Wear a hat to protect your head and face, and wear sunglasses to protect your eyes.
Be Careful on the Roads
Heading out to the beach is a great idea during the summer, but it's also an idea that a lot of other people are going to have. The roads are likely to be busy, and not everyone on the road is going to be a responsible driver. Many people will be drinking more, and drunk driving is, unfortunately, a cause of many accidents. If you don't want to have to find a team of dedicated car accident attorneys to help you after an accident, keep your wits about you on the road. If you can, consider using public transport instead. It's safer and better for the environment.
Party Responsibly
Summer parties, whether in the garden or at the beach, need to be had while you can. But with the alcohol most likely flowing, you need to make sure that everyone is partying responsibly. Being careful with drinks, getting everyone home safely, and ensuring everyone is behaving sensibly are all musts. When everyone is having a few drinks, there could be a higher chance of accidents, especially if you're around water. It can help to have a sober person or two watching the proceedings, just in case.
Be Careful With BBQs
Summer can't go by without at least a barbecue or two. But if you're thinking of having one, you should take steps to ensure it's safe. Don't assume that you immediately know what you're doing, especially if you're using a barbecue grill you've never used before. Be careful with things like lighter fluid and lighters, and be cautious around the hot barbecue. It's also best to keep any barbecues at home, partly because most public places won't allow you to have them.
Practice Good Water Safety
Heading to the pool, beach, lido, pond or any other place to swim is a great way to cool down on a hot day. However, there are some precautions to take if you want to stay safe. There are several things you can do to ensure safety around water, from watching children and non-swimmers closely to avoiding alcohol. Another thing to keep in mind is the shock of going from being in the hot sun to the cold water. It's best not to jump directly into the water to cool off, or you could end up in trouble.
You can have plenty of fun in the summer, but make sure you're keeping safe at the same time.