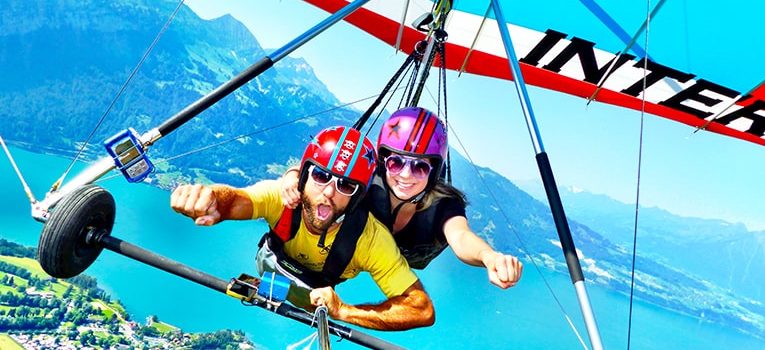 Adventure Travel: 3 Important Precautions You Need to Take
When you're traveling overseas, you will undoubtedly come across a wealth of exciting thrill-seeking experiences that you'll be tempted to try. From bungee jumping to parachuting, there's plenty of white-knuckle excitement waiting for you at all corners of the globe – but there's also an undeniable element of danger, too.
When traveling, you'll likely find that your inhibitions are lowered; you feel good, you're enjoying seeing the world, and you might not be thinking of safety in the same way you would at home. However, many thrill-seeking activities carry a genuine element of risk, so if anything, you need to be more on your guard than ever.
To ensure you stay safe while engaging in thrill-seeking activities abroad and avoid your family needing to learn more about how Robinette Law provides legal solutions in the event of catastrophic accidents, here are three things you need to do before signing up.
#1: Research the Activity Online Beforehand
If you spot an activity advertised while exploring the local area, it's always worth taking a moment to research both the activity and the provider online prior to taking part. You may find that some activities have been reviewed online, which should help to give you an idea of whether the activity is a good idea or one you would be wise to avoid. If you can't find any online reviews or information about the provider, then it's best to consider that a red flag and make alternative arrangements.
#2: Never Go Alone
It's always advisable to ensure you have a friend or family member with you when trying out an unfamiliar activity for the first time. A second opinion on whether an activity is safe and viable is incredibly useful, especially if you are excited to try it – sometimes, you may need an outsider's input to calmly point out that there are good reasons it may not be such a good idea.
#3: Be Prepared to Walk Away
For most thrill-seeking activities, there are stages of preparation – being walked through a safety demonstration, putting a harness on, and so on and so forth. If at any point during this phase you feel a shiver of unease, listen to it. While gut instinct cannot always be trusted, it's usually best to be overly-cautious, especially if you cannot ask for reassurance or clarification due to a language barrier. If at any point you begin to suspect the activity is not as safe as you would like it to be, walk away – even if that means losing your payment. While it's tough to pay for an activity you don't actually have the chance to do, it's still preferable to ignoring your instincts and experiencing an accident as a result.
In Conclusion
Trying local thrill-seeking, adventure activities is all part of the traveling experience, and there's no harm in giving these things a go. However, while it's important to have a great time, it's also important to be cautious, and ensure that you'll be experiencing an activity that gets your heart racing for all the right reasons.