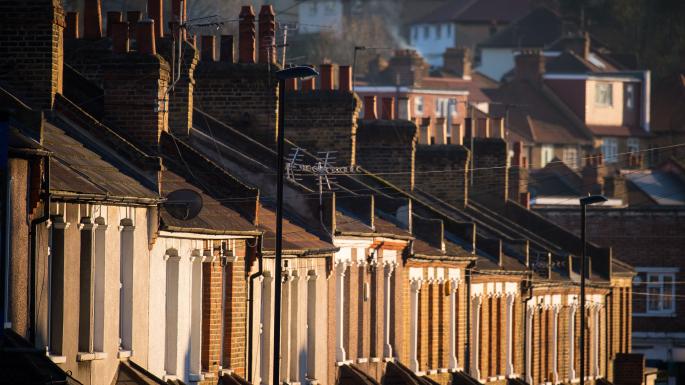 'Brexit effect' set to apply brake to house price rises
There will be a significant slowdown in British house price growth over the next four years as the effects of the Brexit vote and affordability issues disrupt the market, one of Europe's biggest property services companies has warned.
BNP Paribas Real Estate said that house prices will have grown by only 10.1 per cent by 2021, compared with growth of 29 per cent in the previous five years.
The group, which generated more than €700 million of revenues last year from consulting, managing and investing in residential and commercial property, expects a recent rise in real incomes to reverse as households face rising inflation and sluggish wage growth.
"The weakening of real incomes will add to already challenging affordability issues in the housing market, both for first-time buyers and home movers," it said in a report.
BNP Paribas does not believe that the general election on June 8 will affect this, arguing that the expected pattern of rising inflation, slower economic growth and rising interest rates is unlikely to change. Its analysts added that the balance of probability pointed to a Conservative majority and a "return to the status quo for consumers".
The erosion in household incomes expected by BNP Paribas comes at a time when a rising number of buyers in London, the southeast and East Anglia are already unable to afford the house prices being asked by sellers.
Prices in London slowed to their lowest level in five years in February, while in East Anglia they fell by 1.8 per cent over the first three months of 2017 and rose at the slowest pace in the southeast in four years.
At the same time, the market is being affected by uncertainty from the Brexit vote, causing homeowners to put off moving. The Royal Institution of Chartered Surveyors said that the amount of housing stock on estate agents' books had fallen to a record low last month.
BNP Paribas said: "Potential movers, irrespective of how they might have voted in the referendum, are well aware that they will need to live with their financial obligations for a long time after the UK's exit from the EU."
It added that while a lack of housing stock to match demand will "protect residential values to an extent . . . we believe it is inevitable that growth will be more subdued than in recent years".
Prices increased by 4.5 per cent in 2016, Nationwide said, while 153,000 new homes were started last year, the highest level since 2007. However, BNP Paribas believes that prices will rise by a modest 2.2 per cent this year, or £4,460, to reach an average of £210,400. In 2018, it believes that house prices will barely move, growing by 1.05 per cent.
London's rapid house price growth will slow further, hampered by affordability and changes to rules on buy-to-let. BNP expects prices in the capital to increase by only 1.7 per cent per year on average, or by 7 per cent by 2021. This compares with growth of 106 per cent in London over the past ten years.
A number of areas that took longer to fully recover from the credit crunch will show a strong performance, with the southwest rising by 22.2 per cent to the start of 2021 and the east Midlands and West Midlands both expected to grow more than 13 per cent.
House price growth across the UK is expected to gather pace after 2018, and rise by 4.1 per cent over the year 2020.