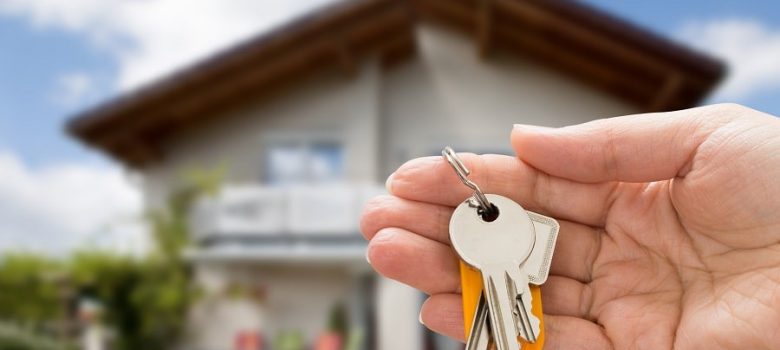 Buying Your First House? Here's the Basics
So you've finally done it – you've worked harder than you ever thought possible, and now you can afford to get yourself a house of your own. Maybe you're moving in with a friend or with your partner, or maybe you've got a little family of your own to take care of now, or maybe you're just doing it off of your own back and on your own two feet. No matter your reasoning, now you're a first time buyer, and that can make the whole process a little complicated.
It might not be your dream home, it might be a place you've had your eye on for a while – either way, you're going to be making a big decision and spending a lot of money. So before you sign off on any agreements, and take out any mortgages, let's make sure you understand the basics of buying your first home. These ideas will go a long way to making sure your first home owning chances never suffer.
You Need to Think About Your Finances
You're buying a home, you've done nothing but think about your finances for months now! But remember, the financial element involved in moving house doesn't stop as soon as soon as the sale is finalised. You've got mortgage payments to keep up with for a few years from now, and you never know how your income is going to change throughout that time. And then you've got all your home insurance and regular bills to think about; are the gas, electricity, and water providers cheap and cheerful in the area you're thinking about moving to?
You've also got a deposit to fork out for, and a savings account to foot the bill. And then comes the mortgage fees you're going to have to cover as well – it's a big expense that needs thinking and rethinking, and you're going to need to use a mortgage calculator to keep your hopeful thoughts on the straight and narrow. You can even use a 15 vs 30 year mortgage checker to see what kind of interest rates you're going to have to face based on the length of the plan you take out. And remember, even finding a lender can be tricky nowadays, and a lot of people take an online or private option over having to go through their local bank.
You'll Need to Check the House
The house you're interested in buying is going to need at least two viewings, and you're going to have to check quite a few things on your way around. Sure, on the surface the house you've got your eye on looks amazing: high walls, vaulted ceilings, a backyard that's big enough to get a pool installed in if you get the time and money to do so etc. But beyond this surface view, some horrors and dangers might be hiding. Don't waste your money on a house that has warning signs plastered all over it.
These warning signs can include things like damp, some electric wiring that looks faulty or broken, or people next door, front, and behind you that make all kinds of noises even when you're just glancing around the place. Make sure you cast your eyes up and down as well – take a look at the guttering around the roof, take a look at the drainage pipes on the sides of the house, check the outside window panes for mold and rot etc.
Even just cosmetic signs of damage can mean a bigger problem once you've bought the property, and that's just a lot more money you'll have to fork out sometime down the line. Try to take someone who knows their stuff along with you to the house, to get their expert or semi expert opinion on it. And always have the right questions prepared for the seller or the agent before you go around, and feel free to press them on some issues if you get no straight answers.
Will You Become a First Time Homeowner Soon?
If you're about to buy your first house, or you're finally in a position to seriously think about doing so, make sure you've got your basics down. You never know when if a house is what it seems without a thorough inspection, and you're going to have to be very careful at your financial management.