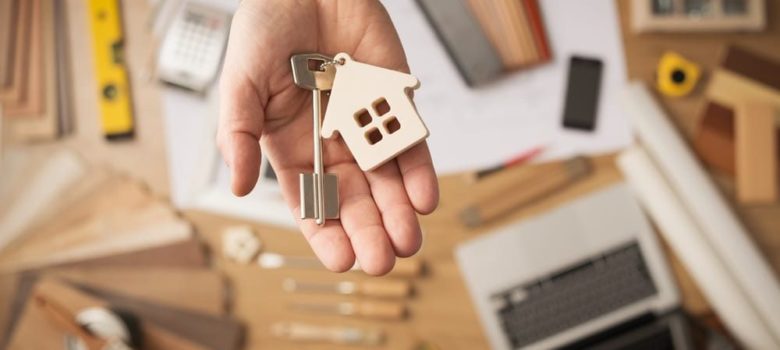 Could You Be a Landlord?
The thought of having a go at making a small fortune from property to top up your retirement savings is one that many people get the chance to act on. Sometimes, watching our savings pot accrue the minimal amount of interest every year in our bank account can be soul destroying. Instead of letting it languish there, why not consider withdrawing it to put down as a deposit on a second property.
This pad could be the way that you outperform the savings account interest and make a tidy profit that you can then reinvest or save for your twilight years.
The days of flipping property to make a profit in weeks are long gone. Instead, you need to think about property as a long term investment. This means becoming a landlord and letting out a pad for a decade or more. Making money from property can mean seeing a handsome return every month that covers your mortgage repayments while the asset itself grows in value. Take a look at these aspects of becoming a landlord that need consideration before you take the plunge.
Location
You could choose to purchase in an up and coming area. The only problem is that this area could have been described as up and coming for the past five years or more. It can be used as a euphemism for real estate agents to sell houses. Instead, look to more well established areas. They may be more expensive, but they will be more desirable meaning that you can charge higher rents and be certain of a better caliber of tenant.
Think about the areas that you like the look of and look at the property valuation history for the previous five years. If they have seen continual price rises, then you could be onto a safe bet. Ensure the location you are keen on has good transport links, excellent amenities and low crime rates. If you are looking to attract the young professionals, you need an apartment in the thick of it, in a city center location. For a family, you can afford to look to the suburbs and consider those locations that are a bit leafier. Either way, the sums need to add up.
Renovation
Never buy a new build or a home that is exquisite inside. You need to try and outperform the market so go for a dwelling that needs work. This doesn't mean going for a derelict shell, but those homes with 1970s decor could be ideal to spruce up and return to the rental market. Ensure that you look for the worst house on the best street as a rule of thumb. This enables you to maximize your profit making potential.
Budget effectively by not going over the ceiling price for the street. Ensure that you secure a waste transport services company to take away the skips of rubbish that you generate allowing you to clear out a pad quickly and effectively. Then look into sourcing the services of reputable local tradespeople. You might need an electrician to help rewire a home. Or you might need a plumber to rectify some heating issues. Or maybe you need a team of builders to help extend outwards to make a larger kitchen diner.
Renovating will help you to create a dwelling that is ideal for the tenants that you are looking to attract. The better the decor, the easier it will be to let out. Go for cheap and cheerful, yet stylish fixtures and fittings.
Landlord Responsibilities
Becoming a landlord can be stressful. You need to be willing to put in the hard graft and take your responsibilities seriously. Don't be one of those landlords that ignore the mold coming through the windows or the leaky roof. You need to look after the welfare of your tenants by maintaining a safe building. This may mean being woken up at three AM in the morning if there is a leak in the kitchen. If this sounds like too much hard work, consider relinquishing these landlord duties to a property management firm. These professionals will look after the maintenance of your property, ensure that your rent gets paid on time and vet all potential tenants to ensure that you have a sound money making pad that ticks over.
Making money from property is still possible but it has morphed from the heady days of the buoyant early noughties. Now, you need to think a little more outside of the box and outperform the market. Once ready, you can sell your asset and pocket the profit ready for your future plans.