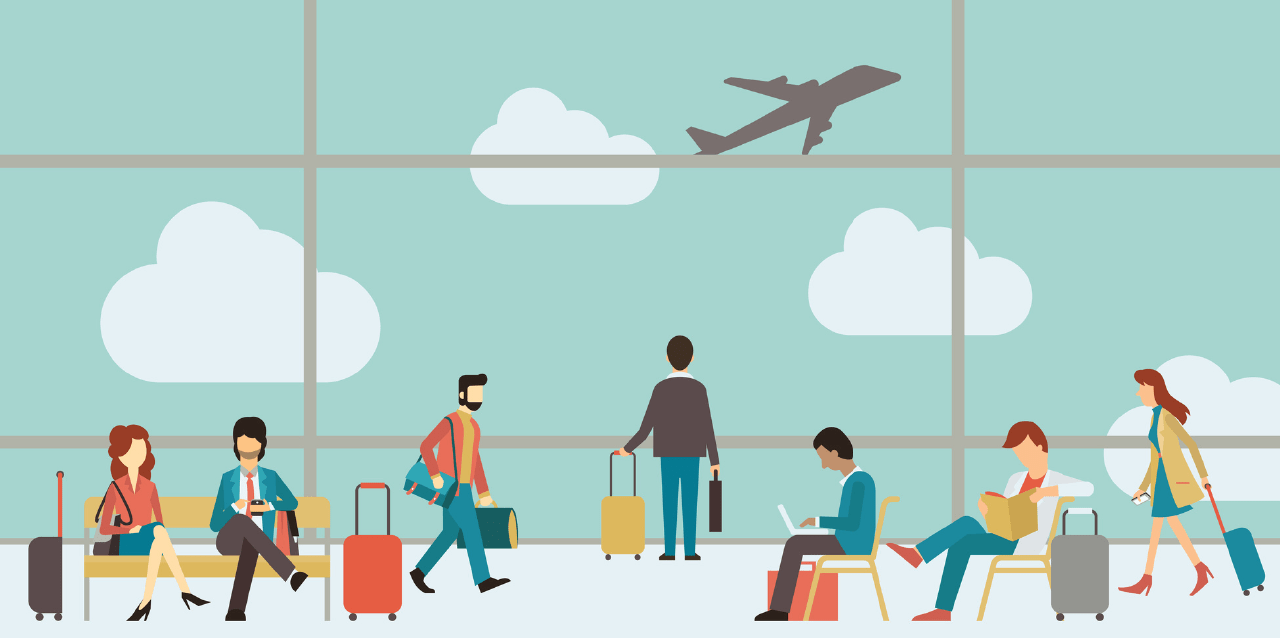 Flight Delayed? Here's What You Need to Know about Passenger Rights
Being a frequent traveler I know what it's like to suffer from flight delays. Sometimes, no matter how long you spend planning and researching your upcoming vacation, there's still a chance that things could go wrong. Air travel is no exception to this rule. Everything from lost luggage to weather delays could strike at any time, causing your entire plan to fall by the wayside.
The good news is that you do have rights as a passenger with any airline, and knowing them can ensure that you're prepared to handle whatever your next adventure has to throw at you. Here, we'll cover some of your rights regarding air travel, and the rights that the airline has too!
1. Reservations
Once you have a confirmed reservation that you've paid for a flight, perhaps sent to your email inbox or phone, then you should have a place on the plane, regardless of whether the airline has a record of you in their system. If you have a print-out or ticket that shows that you're confirmed as a booking for a specific date and flight, then an agent should not be able to stop you from boarding.
2. Refunds
If your flight is delayed or canceled, then you might automatically assume that you deserve a refund. Unfortunately, that's not always the case. Guidelines on refunds can vary from one carrier to the next, but there are a few general rules that you'll need to consider. For instance, if you cancel a ticket that's been purchased for a non-refundable fare, then you might need to use the amount towards a different flight. If your flight is canceled for reasons beyond your control, then it doesn't matter whether your ticket was refundable or not.
3. Delays and Cancellations
Whether you'll be compensated for a delay or cancellation depends on several factors. For instance, in America, airlines aren't required to compensate their passengers for a delayed flight. However, each carrier differs in the policy that it offers to consumers. On the other hand, in Europe, flights are required to compensate their customers so long as the problem that's causing the cancellation or delay is their fault.
No matter where you are in the world, most airlines will be willing to book you on the next flight that becomes available if your travel is canceled. On the other hand, if your flight is delayed, then your airline might be willing to give you money for a meal so that you're comfortable while you wait.
4. Bumping or Overbooking
Although airlines aren't required to compensate their customers by law in America when a flight is delayed for reasons beyond their control, this doesn't apply when the brand in question overbooks their flight. While it's legal for an airline to sell more seats on a flight than they actually have available on the plane, if everyone shows up and expects to be able to fly with the same brand, then the airline will need to ask for volunteers to give up their seats.
If you choose to allow yourself to be bumped from the flight, then you might receive rewards from your chosen airline, such as a voucher for future travel, or a stay in a fancy hotel. However, your rewards will need to be negotiated on an individual basis with the airline in question.
On the other hand, if you're bumped from a flight and you don't volunteer, then your airline will need to explain your rights in a written document, and they will be required by law to compensate you for the disruption.
The Rights of Airlines
Although you do have rights as a passenger if your flights are delayed or canceled, there are some situations, such as bad weather and problems that the company simply has no control over, which will be deemed beyond the control of the carrier. In these cases, your airline might refund your ticket, but they won't necessarily have to compensate you for the inconvenience.
The airline can also remove you from a flight that you're already confirmed on if you fail to comply with government regulations, or you refuse to be searched for concealed weapons. Additionally, an airline doesn't have to let you on board if you don't have an ID or your conduct is abusive or disorderly in any way.
With that in mind, it's worth making sure that you keep your temper under control even if you're extremely annoyed or upset by the news of a delay or cancellation. While a delay is frustrating, your rights remain intact so long as you act like a respectable citizen.