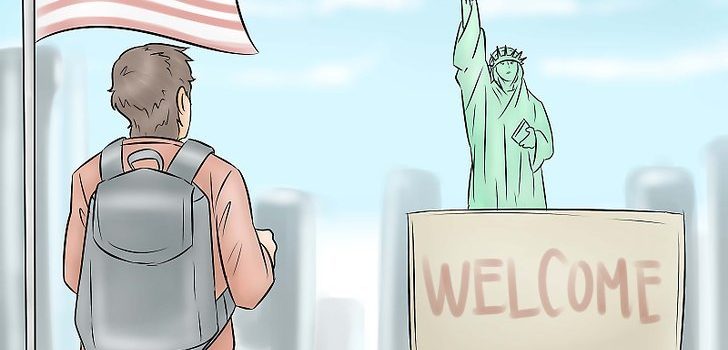 Things to Keep in Mind When Immigrating for a Future
The popularity of the concept of globalization has given rise to immigration to well-developed countries. People opt for immigration to have a better chance at life, start a business  and to provide a safe future for their families.
A great number of immigrant families, investors and workers have opted over the years for the United States as the land where can start a new way of living. Many that chose USA managed to start a small business of their own, in spite of the strict immigration policies in it. Still, that doesn't mean that the USCIS is a cakewalk, but there are some tricks that can help you overcome it a bit easier than before.
What Is USCIS?
USCIS is an abbreviation that stands for U.S Citizenship and Immigration Services. It is the organization that is responsible for looking into legal immigration matters of the country. This is a department of the Homeland Security. All the immigration requests are sent here and based on submitted documents and interviews; the USCIS officer accepts or rejects the immigration requests.
Personal Documents and the Need to Translate Them
The basic and most important requirement during submitting the immigration request is to come up with genuine and adequately translated documents. Accurate translations are needed when personal documents have been issued in any other language than English and any minor mistake in the translation or in the way it has been done will make an immigration request application doubtful and questionable. For smooth acceptance and processing of family immigration requests, it is important that all documents must be accompanied by certified translations.
If you are filing an immigration request to the USCIS, document translation is something that you must not forget to consider. Documents serve as the basis on which immigration requests are accepted or rejected. While looking for a company to get your immigration documents translated, it is important to inquire whether the translation service provides certified translation services for families or not.
USCIS certified translation makes sure that all the rules and requirements are being fulfilled in the translated document. Using USCIS certified translation makes immigration easier for your family as they not only translate the documents according to the requirements set by USCIS but they also provide expert advice on filing immigration requests.
There are numerous document translators and translation services that you can find and hire, you just need to pay attention at what you need and make sure the service you have chosen will do the translations accordingly.
While you may be tempted by a really low price, the major disadvantage of hiring the cheapest document translations service is that there are higher chances that your immigration request might get rejected because of low quality translations. To avoid this risk, it is suggested that you opt for a translation service that has been doing this for a long time and is aware of the ins and outs of USCIS requirements.
If you are immigrating to the US with your family in hopes for a better life, you may be doing the right move. You just need to know that there are good things and bad things associated with it. The most stressing time is obviously the USCIS interview, but in order to get there your documents will have to be in perfect order and that includes translations as well.