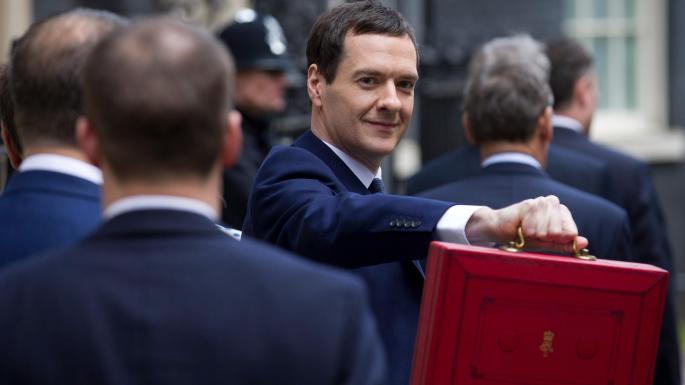 Lifetime cash Isa for young savers pays just 0.5% interest
An official scheme to help young people save has been derided after it emerged that the first account will pay an interest rate that amounts to less than a fifth of the rate of inflation.
The Lifetime Isa, known as the Lisa, was promoted by George Osborne, the former chancellor, in his final budget as a way for young people to save money for their first home or their retirement.
The scheme allows people aged between 18 and 39 to save up to £4,000 a year and receive a government bonus of 25 per cent — or an annual maximum of £1,000 a year — on their contributions until they turn 50.
Over their lifetime, people saving into a Lisa could potentially get a maximum bonus of £32,000.
Skipton Building Society yesterday said that it would become the first bank to offer a cash-savings version, to be launched tomorrow — two months after the official Treasury-designated Lisa launch date. However, the account will be online-only, and offer an interest rate of just 0.5 per cent. The consumer prices index, a measure of inflation, was 2.7 per cent in May.
The rate is also far lower than other Isas, including Barclays' help-to-buy Isa, which pays 2.25 per cent. The average cash Isa rate is also higher, at 0.87 per cent, with Virgin Money offering an easy access Isa at 1.05 per cent. Paragon Bank offers a five-year fixed-rate cash Isa at 1.8 per cent.
"Whilst it is great news we are finally seeing the launch of a cash Lisa, the rate of the Skipton Building Society deal unfortunately does not live up to expectations," Rachel Springall, of Moneyfacts.co.uk, a comparison website, said. She added: "With inflation eroding savings and better rates being found elsewhere, savers who are potential first-time buyers will have to weigh up whether this is the right option for them."
The scheme has been criticised by Jason Hollands, of Tilney Bestinvest, a wealth manager, who described it as a "dog's dinner". Only a handful of shares-only Lisas were launched by the April 6 launch date. He also suggested that other financial institutions would not be rushing to offer Lisas in future because of a suspicion that the scheme might be scrapped by future chancellors.
"The Lisa could even prove short-lived, given this was a final legacy of George Osborne's tenure as chancellor and the fact the election might signal a change in policy priorities," he said.
Critics of Lisas have also argued that the accounts could deter some employees from saving in their workplace pension, where they get the benefit of "free" money for their retirement pot from employer contributions and tax relief.
Kris Brewster, of Skipton, said: "As a building society, our purpose has always been to support people in planning and preparing for their life ahead. And being the first in the UK to give savers more choice with the cash Lifetime Isa, this is another way of us continuing that commitment."
No other building societies or banks are believed to be preparing to launch cash Lisas at present.