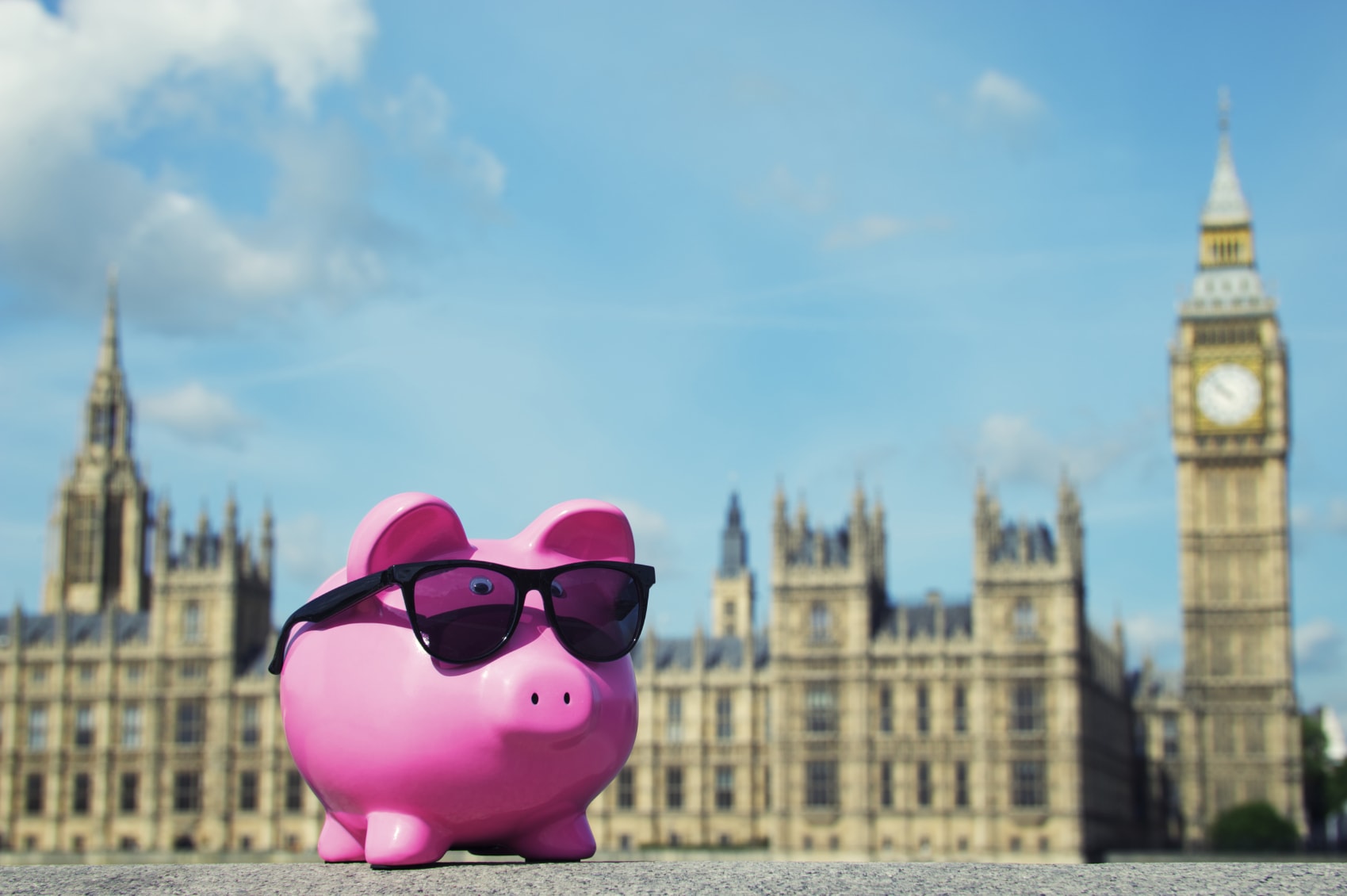 London on a Shoestring Budget: Best Entertainment for a Tourist
I've just returned from visiting my beautiful motherland, where I spent a few days discovering London anew. This trip I decided to challenge myself and try to explore one of the most expensive capitals of the world with as little money as possible. It turns out one can enjoy London on a shoestring budget. In fact, I've discovered so many cheap opportunities to experience this glorious city, I must share them with you.
Guide to the Best of London on a Shoestring Budget: Top 7 Experiences
1. Strawberry Tours: Free Walking Tours in London
This one of my adventures started online with me looking for the best tourist entertainment in London. Of course, it's websites with real user reviews that I trust most. So, the first place to start searching for advice is always TripAdvisor. That's where I discovered Strawberry Tours.
I've never heard of that service before, but I'm definitely a fan now. It turns out that Strawberry Tours is a service that offers literally free walking tours in all kinds of Amazing places. The service's TripAdvisor rating is 4.9 out of 5. It's a huge achievement for anything that doesn't come with Michelin stars attached, let alone a free attraction.
Personally, I went to the Jack the Ripper tour and it was fantastic. Although it makes you come in touch with one of the darkest periods in London's history, the tour itself is very exciting.  You get to learn a lot of interesting facts and see the parts of London that a regular tourist won't be able to discover on their own. The end result is seeing a bit of history and discovering how different the multinational capital of today was two mere centuries ago.
Strawberry tours operate on a tip basis, meaning every person can contribute as much as they want or can afford to. They run every day and offer a great chance to enjoy yourself in London while spending very little money.
2. The Many London Museums
Now that I've seen a part of London's history, I decided to keep experiencing the history of the world. The British Museum, was the first stop. This is the place available to all, even those traveling London on a shoestring budget. It's completely free and open every day from 10:00 to 17:30. On Saturdays, you can enjoy the experience until 20:30.
Another fantastic free museum in London is the Natural History Museum. Here you can learn about history, nature, science, and some utterly fascinating things. For example, you can learn about the ancient whales that walked on legs and find out why wasps build nests. All I can say is that this museum educates you in the most unexpected of ways. It's open every day from 10:00 to 17:50.
If you are more into art, especially dealing with design, you must visit the Victoria and Albert Museum. It's free and features an art collection second only to the National Gallery (which is also free). However, neither of these collections can be classed 'second' as both are incredible.
Finally, if you still have time, be sure to visit the Tate Modern. The building itself is a work of modern art and the exhibits inside are fascinating.
Bear in mind that despite the entrance to all these museums being free, some special exhibits there might cost money. Be sure to research that when traveling to London on a shoestring budget.
3. Beautiful London Parks
Gardening is one of the favorite British pastimes and London parks are a testament to the Brits' love for nature. Each of them is beautiful in its own right and open to everyone. I'll just put in a list of the 100% 'must see' places you can explore at your leisure:
Hyde Park
Clapham Common
Regent's Park
Lee Valley Park
Battersea Park
Hampstead Heath
Greenwich Park
Victoria Park
James' Park
Richmond Park
4. The Changing of the Guards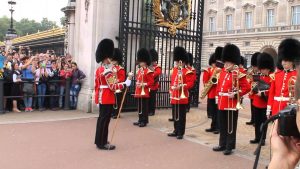 Watching the Changing the Guard ceremony is another 'must do' and not only for those traveling to London on a shoestring budget. It's one of those 'signature' British culture things everyone should witness. Don't forget to take a selfie with the Guard, which is also free of charge.
I advise double-checking the schedule before your trip just to be sure that you come at the right time.
5. Westminster Abby
Westminster Abbey is one of the most famous places in all of Britain, and also where the royal family conducts their wedding ceremonies. So many important things took place there, it feels like the very air is saturated with history.
I'll admit that going through those hallowed halls and learning about the history of the place was one of the most humbling yet exhilarating experiences I've ever had in London. Usually, entry to the Abbey costs about 20 British pounds, but when visiting London on a shoestring budget, you can make use of the Evensong service. It takes place every day at 17:00 and at 15:00 on Saturdays. At this time the entry is free and you also get to enjoy listening to a melodic choir.
6. Shakespeare Under the Stars

The world-famous Shakespeare's Globe isn't the only place where you can enjoy plays of the great master. Many theaters in London offer cheap (around 5 British pounds) open-air performances. You can find them in many parks. I suggest researching possible venues before your trip ass those performances aren't an everyday thing.
7. Watching the Incredible London Sunset
A sunset in London is astonishing in its beauty. You don't have to be at the top of the London Eye to enjoy it. The cheapest way to get this incredible experience is to simply take a walk along the south bank of the River Thames. That's where you'll see the view glorified by many directors, who made movies about London. You can also see the British Film Institute while you are there.
Another option is to enjoy a drink at the GONG, the highest bar in the London's Shard. However, although the view is spectacular, the prices there aren't as inviting. So, everything depends on just how 'shoestring' your budget is.
Discovering London on a Shoestring Budget: Final Words
Having been to London many times before, I can honestly say I haven't enjoyed myself as much as I did now in a long while. This might have been a very low-cost adventure, but there was absolutely nothing cheap about it. That's just one more proof of how you can enrich your life using your money wisely.