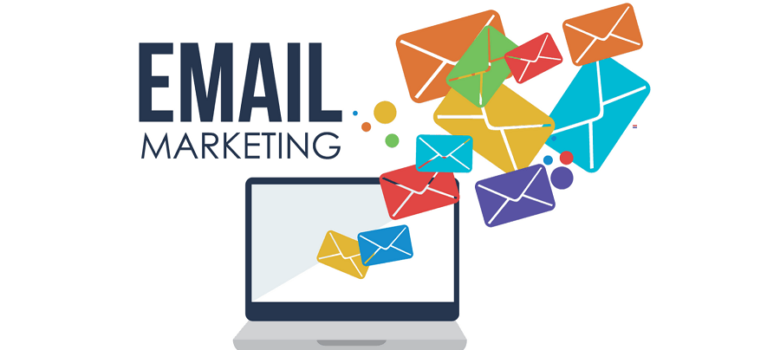 How to Make Your Email Marketing Campaign a Success Today
With all the hype around social media marketing and undeniable effectiveness of paid ads, email marketing seems to be forgotten. However, statistics state that email marketing has the ROI of 3,800%. This means that this campaign can be a great boost to your business. However, for it to be successful, you have to do it right.
Today you can't send out some mediocre emails once a week and hope for a good result. You need to design messages that will resonate with people, insert 'click baits' to increase the click-through rate, and use software that will help manage your campaigns most effectively.
Top 4 Tips for Creating an Email Marketing Campaign That Will Succeed
Tip #1: Make It Personal
No one likes getting generic emails addressed to 'Dear Sir/Madam'. The purpose of the email is to promote your relationship with your subscribers as much as it is to inform them of something. If you want your messages to elicit a better response, you should make them personal. At the very least, they shouldn't be boring and look like generic address forms.
When emailing your loyal customers/subscribers, you should use their names. If possible, use different analytics software to generate a message most relevant to the customer. For example, an eCommerce shop can send out alerts of discounts to products based on the customer's order history. You don't have to make every message so 'limited', but an occasional personalized update will endear the customer to your brand.
You should also make sure that your emails account for personal anniversaries. You definitely should send out automated congratulations for birthdays as well as state and professional holidays. A nice discount or special offer included in those will be a good idea. Get inspired by how TheSkimm celebrated subscribers' 2-year anniversary by offering them a chance to become brand ambassadors (HubSpot).
Tip #2: Use Effective Email Marketing Software
Email marketing campaigns of today have to be very complex and integrated with your other marketing efforts. This means that managing them by hand is impossible. To succeed with creating effective personalized messages, you will need a reliable email marketing solution. This software should be able to manage every aspect of the campaign from email creation to collecting data on opening and further interaction with the message.
Email marketing management software to use today should:
Provide templates for most effective messages that will make the process of email creation easy.
Have a smart customization functionality that will allow you to create personalized messages fast.
Monitor subscribers and provide you with detailed reports on your campaign's progress.
Integrate with other marketing solutions and important apps you are using to run your business.
Don't forget that any company that develops top-quality software should also provide the same level of tech support and customer service.
Tip #3: Go Beyond Selling/Advertising
Informing your customers about sales and special offers is the basic purpose of email marketing campaigns. However, to increase the ROI of this promotion tool you need to go beyond mere advertising of products/services.
You need to connect with people and to do that you need to do more than self-promotion. Sending out informative emails with helpful tips or other interesting articles is one method to keep subscribers interested. You should also organize contests exclusive for email subscribers.
Depending on the type of business you run, try to make your subscribers feel more 'involved'. For example, if you are sending emails to your backers on crowdfunding, give them updates on your progress. If you run a charity, tell the people in detail where their money is making a difference. The point is to make people feel more connected to your brand and its mission. Even if you run an online shop, send out messages informing your loyal customers of your milestones. Be sure to add a few sentences about how each of them helps you achieve those and how much you appreciate this.
Tip #4: Use a Relevant CTA
The CTA is the most important part of any marketing message. However, you have to understand that to be effective, your call to action needs to be tied to the message itself, not your business in general.
This means that instead of 'click to buy' you should use 'shop the look' CTA after an email on celebrity fashion trends. Or you can use something like 'make a difference now' when the email tells about a charity cause. Every brand should develop a CTA that's important for not only their business but is also the logical next step for the message in the email. This means that the email content itself has to work up to the CTA so that the reader wants to click on it and continue to interact with your business.
Email marketing can be a great help for business promotion and brand building. Use it right and with the tools that will help you manage your campaigns and see how they perform so you can improve.