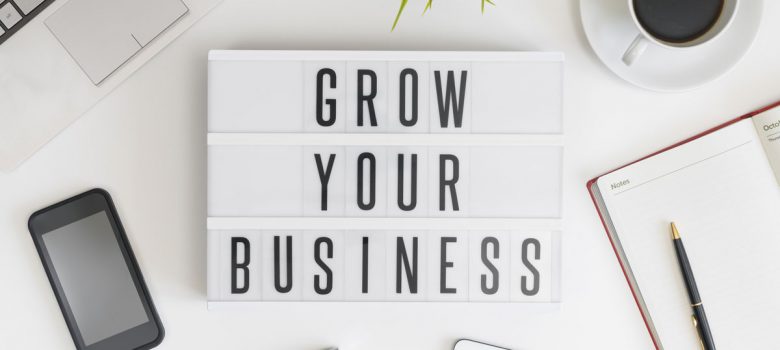 The Necessities for an Entrepreneur Trying to Expand Their Business
Every business owner is trying to expand their empire on a continuous basis. Of course, that creates a very competitive atmosphere in every single market. You might have the passion and determination to build your company into something more, but so do all of your industry peers. If you're going to ensure that your business grows successfully then you need to strive towards creating something unique in a marketplace full of very similar companies. These are the necessities for an entrepreneur trying to expand their business.
Inspire Your Workforce
First of all, you need to inspire your workforce if you want to expand your business. No matter how big your dreams might be, your company isn't going to get anywhere quickly if it's run by an unmotivated team of people. If you scan the workplace and find yourself looking at lethargic workers then it's time to change something about the way in which you run your company. For starters, focus on the design of your workplace. As we've discussed before, patching up your office can keep it fresh and modern. This is essential to the growth of your business. But improving your work environment can also help to inspire your team. After all, we're massively influenced by our surroundings. Make the work environment brighter by repainting the walls. Get some ergonomically-designed keyboards and chairs to improve the level of comfort and modernity in the office. Inspiring your employees starts with you treating them well.
Of course, you can also do a lot to inspire your workforce by treating them well as individuals. After all, a well-designed office can only get you so far if your members of staff feel uninspired by the work itself. You need to give them an incentive to approach their projects with a sense of enthusiasm. Perhaps you could award a bonus to the employee of the month. That'll give your workers a desire to really put in the extra effort to get recognition and praise. Make sure you also reward your employees as a team; not everybody can be employee of the month, so you don't want to neglect key members of your workforce. Reward the team with a free lunch or an early finish to the workday from time to time. Inspiring your workforce is all about showing them that they're valued. It's about treating them like human beings, at the end of the day.
Improve Your Business Finances
It's a necessity to improve your business finances if you want to expand your business. Gaining sales is important, but you need bigger profit margins if you want to increase investments and let your company grow. The best way to increase your available funds is to reduce margin erosion. In other words, take a look at the budget for your business and find ways to reduce unnecessary costs. For instance, you might be wasting money on utility bills when you could insulate your office more effectively to trap heat or switch to a cheaper energy provider.
It's also important to keep on top of your business taxes if you want to avoid paying more than necessary. This is an unavoidable expense, and it'll become much costlier if fines are added on top. You might want to check out BSWLLC.com for help with preparing and filing your tax returns. If you pay independent contractors then you most likely need to report that to the IRS. If you want to improve your business finances then you need to make sure you keep track of all expenditures; that includes everything from production processes to utility bills and the payroll.
Keep Researching
As explained at smallbiztrends.com, conducting helpful market research is essential to the growth of your brand. If you want to advertise yourself to the target market effectively then you need to know what your potential customers are looking for in a business such as yours. Get as much feedback from your existing customers as possible. We'll discuss this more in the next point, but your existing client base can play a huge part in the growth of your company. By collecting as much data as possible on customers, you'll start to build up a very clear and detailed picture of your ideal client. You'll know what the market wants.
When it comes to researching consumers, your goal is also to figure out what they're missing. And we're not just talking about what your business is missing; we're talking about what the entire industry is missing. If you can find problems that your target demographic wants solved then you have an opportunity to fill a gap in the market. That's a fantastic way to expand your business. You'll definitely turn heads if you offer a service or some sort of solution that your competitors have failed to deliver to the marketplace.
Put Your Existing Client Base to Good Use
It's also a necessity for an entrepreneur to put their existing client base to good use if they're trying to expand their business. Your current customers might not stick around if you completely neglect them. Yes, you have to keep finding new leads if you want to grow your business, but your existing client base can actually help you with this. The goal to continuous growth is securing a stable long-term base of customers, and you're not going to do that if you forget all about a customer after they make a sale.
One-time customers aren't going to keep your business running for years to come. If you want to build a reputation and gain recognition in the industry then you have to treat your customers well. Offer them discounts and deals to keep them coming back for your goods and services over and over again. This will help you to build a loyal relationship with every single one of your clients because they'll see that their custom is valued. If you reward people for sticking by your business then they'll reward you by continuing to buy your goods and spreading the word to their friends. Of course, you could start a referral scheme to help with this; offer freebies or cheaper deals to those who successfully refer your company to their friends.