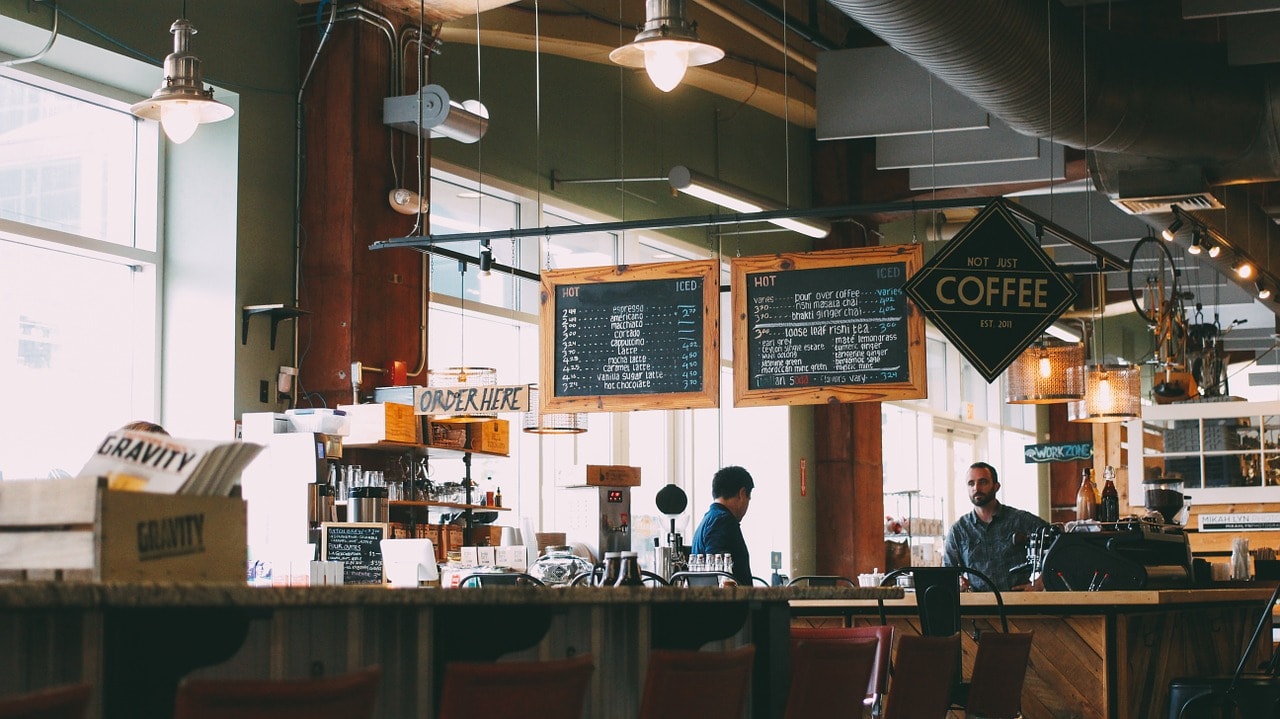 Opening Your Own Coffee Shop
When we hear of the mention coffee shop, we tend to assume a simple area where people can sit and drink or take away their purchases. But in recent years as the coffee shop culture has exploded it is now a place of choice for friends and family members to meet up as well as the most popular place for freelancers.
The coffee industry is continually expanding and shows no signs of slowing down and, with more and more people turning to this drink, never has there been a better and more exciting time than to open your own coffee shop.
Plan Before You Begin
Before you look at beginning this business venture, you need to draw up a viable strategy. This should then become your most prized document which guides you through all the necessary stages involved. Your coffee shop plan highlights your intended actions for your shop while ultimately detailing what steps you need to take to reach them. It should also include:
The Competition: Who are your competitors? With an abundance of coffee shops and indeed coffee chains on every high street and in every shopping mall, how are you going to make yourself noticeable in this often over crowded market? What is your plan to draw the competitor's customers away from their current choice and make a purchase at yours instead?
A USP: What is your unique selling point? How will customers remember your coffee shop amongst the barrage of others in the same vicinity? What makes you stand out? What could you offer your customers that the others currently don't and how can you utilize this further?
Select the Right Building and Plan Accordingly
Your next step is to locate the perfect building that will house your coffee shop. There are two concepts to consider here:
Building type: Location is crucial here. Does your potential building sit amid a popular area, a busy street or thriving business district? Also look out for how good the building looks from the outside as well as inside as this can often be a costly venture if you need to refit the entire front of the building before your open.
Floor space: Frequent coffee shops often enough and you soon see how crowded they get over a short period of time. Can your preferred floor plans offer adequate seating during peak times such as the morning rush, lunchtime and dinner times and busy weekends? Do they utilize every inch of space but also ensure that the seating is comfortable and not crowded? Do you have use of more than one-floor level or could you move chairs outside by obtaining a necessary permit?
Finding the Right Supplier for All Your Equipment and Coffee
If you don't have much knowledge yet within the coffee industry, you may not know where to turn when making these final selections for your required coffee equipment and indeed your actual coffee choices! For such needs, you can purchase specialty coffee from qavashop.com along with a whole range of essential coffee equipment for all your coffee shop needs. www.qavashop.com is the first choice for those looking to open their own coffee shop in this progressive industry.