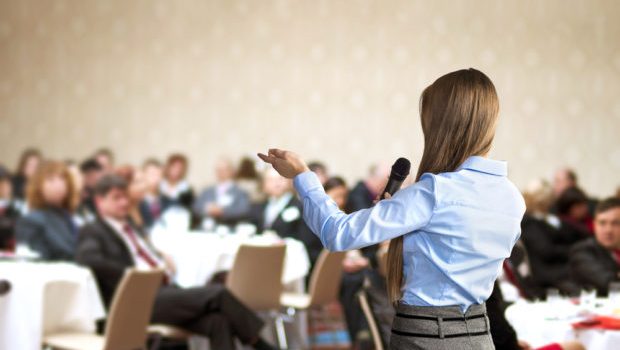 Planning Your First Conference
When you've been tasked with getting that conference set-up, you know you've got some pretty intense working months ahead of you. While setting up an event might sound straightforward enough, the ins and outs of it are hard to keep track of and can send you running in all directions trying to keep everything together.
Let's take a look at some of the steps to follow to make sure your conference goes without a hitch.
Don't Jump Ahead of Yourself
While there are necessary parts of conferencing that include ordering the refreshments and booking the venue, these can wait for a while longer. One of the hardest parts will be getting your guests' availability nailed down.
After creating a guest list, divide your invitees into top tier and below. Concentrate on getting this top tier group on board first and foremost and begin talking to PAs, secretaries and so on about dates in their diary.
Once you've settled on those top guests, everyone else can either make it, or not. Now is when the organisational work really starts, so if you do have event management software, now is definitely the time to use it.
Logical Order
The venue comes first, get that on the books and you can begin your planning in earnest. You're looking at two strands to your conference organising. The physical aspects of the conference itself, including venue catering and so on and the substantial part of the day, including organising tech for presentations and providing speakers with timings and details about who they are presenting to, when and for how long.
If you are working in a team, then divide these tasks along those two lines, with one organising the guests and the other the venue.
You'll need to make a note of when invoices are due and how much deposit is required for every service you buy in. You'll also need to make sure that everything is delivered to the venue the day before the big event and is set up ready for a last-minute test the next day. Don't try and take on the running of the tech on the day, have someone else do that as you act as a focal point for queries and ensure everything is running smoothly.
The key to making a success of event management isn't about the problems and challenges you encounter, it's about how you deal with them. Staying calm and professional and finding solutions without the drama will give you a great reputation as a level-headed and efficient event manager and conference organiser. It will also help you keep track of where you are in the process.
Before anything else happens make a logical flow chart of what needs to happen and when and stick to it like glue. A logical approach will guide you through those last-minute cancellations and queries on how to use a screen projector. Get organised, keep calm and you'll create conferences that keep clients coming back again and again.