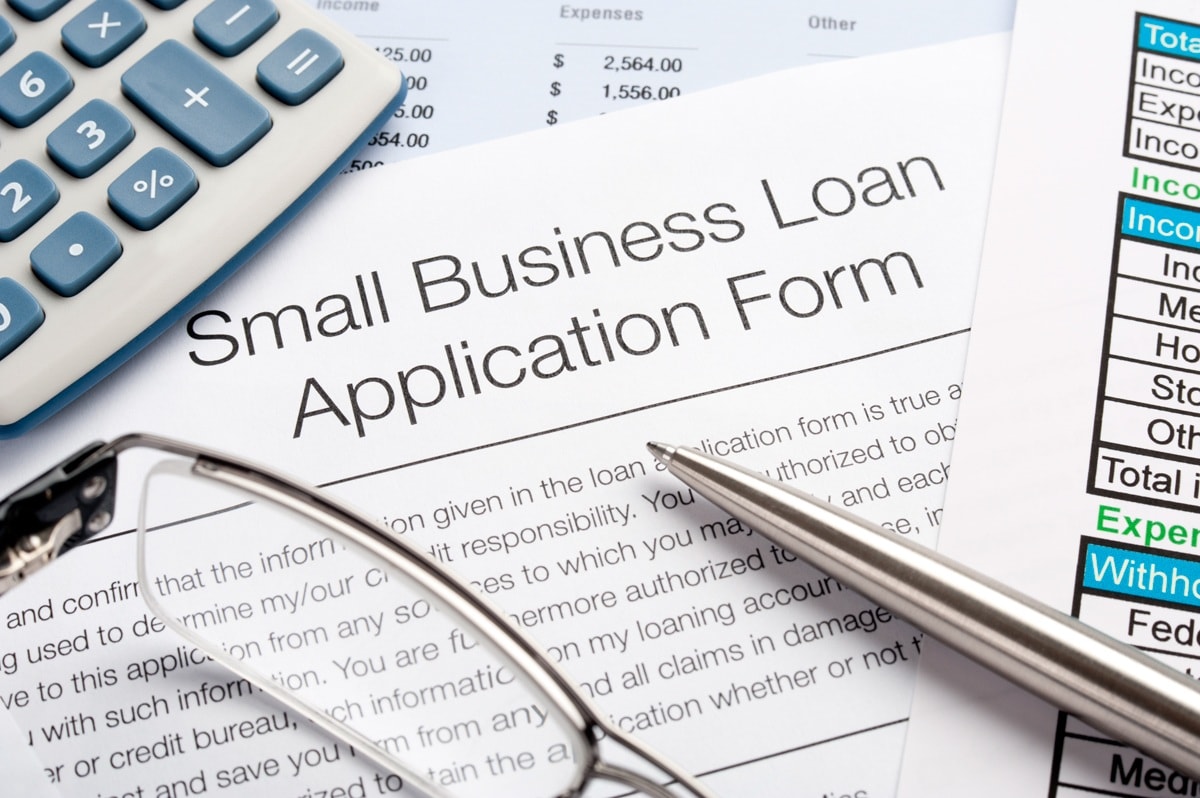 How to Help Your Small Business Loan Get Approved
Applying for a business loan can be scary, but there are ways to help yourself get approved for a loan should you decide to go down that road.  Lenders tend to deny loan applications when the business plans, budgeting, and explanations aren't thought out fully or presented correctly. 
If you've been denied, it doesn't mean your chances of securing a loan are doomed.  You can always reapply for a loan or find a different lender.
To help your application's chances with lenders, we put together a guide that will help you make a well rounded business plan.  A plan like this will help you impress lenders and prepare yourself for the journey ahead.
Plan
Having a business plan is the first step to any successful loan application.  If you are starting from the ground up, make sure you have a solid idea of what you are selling.  Start playing with a logo, name and colors, and make sure you have ideas for attacking your target market.
If you are planning on a brick and mortar store, you will want to do a demographic search of the area too.  Go to your desired location, and count how many cars pass by in one day, if you have that kind of time.
Make sure you have idea for the beginning of your idea, and make sure you make a few ideas of how you can grow as your operations expand.  Forward planning shows initiative to lenders, and it sends a message that tells them you are planning for success.
Budget
Start a list, I like to use a spreadsheet.  Make note of every last thing you need to start your business.  Supplies, materials, a website, a location, employees and their pay, advertising costs, legal fees, operating license cost, property tax, rent, you name it.  If you need it, list it and list the cost for the year, too.  Remember to think about services, too.  If you need to hire a los angeles marketing agency, include that in the expense sheet. Once you have your cost sheet, get your total.  That's your first year startup cost.
Now that you have your start up cost, it's time to show your lender how you plan to pay for the loan you want with your business.  That mean's it's time to take your plan and create realistic numbers and set your sales figures.  Using your demographic data, you should figure out the average amount of sales per month.  You will also want to figure out your averages costs and sales.  To do this, take your retail average and subtract your average cost of goods sold for the month.  The difference times your actual monthly sales is your revenue.
Make a budget sheet that explains the first 5 years of your business, and create a payment plan to repay your loan.  You want to be paid back profitable ideally before 5 years, or else the business itself might not be worth it.  The fast your budget sheet says you can pay it off, the better the idea.
Keep in mind, quick repayments can also be the result of underestimating your costs or over estimating your customer base.  To combat this, make an area on your spreadsheet that explains a customer range.  Once you get your monthly profits, you can multiply it by a high number, a low number, and your assumed number, which should be in the middle of the other two.
Creating these sheets will show your potential lender that you have a realistic outlook on your business, especially if you have extremely detailed accounts and balances.
Create a Presentation
Now that hard work is done, and it's time to put it all together.  You want to put all of your ideas and data sheets into one document.  If you print it, make sure the formatting is nice, and try to purchase a nice portfolio binder.  If you do it through the cloud, make sure the file looks great on all devices.  You want your potential lender to see the ins and outs of your business, but they don't want to hunt through random files and papers.
Try to make a flow.  Start with a missions statements, share the overall idea, and talk about the company morals in an introduction to your idea, and make sure that shows up before your have them dive into the hard details.
Don't Forget Your Exit Plan
When you create your plan, don't forget to add an exit strategy should things go south.  I know, no one wants to fail when it comes to business, but it happens sometimes.  With that being said, make sure you have an idea for getting out of your business venture and eliminating any debt from the loans.  Having plan B is another way to show you have realistic viewpoints of business, and lenders want to see that.
Credit Check Yourself to Make Sure You Can
Now that your plan is pretty and prepared, you should double check that you can realistically take out a loan.  Having no credit history isn't an automatic no, especially when you can realistically back up your plans with undeniably good numbers.  Having bad credit history might put a stop to your idea, but you can always improve it over time should it ultimately be the reason banks deny your application.
If you do have average or low credit, check out sba loans.  Great planning could be the reason the government backs your small business venture when the banks won't.
Preparation is Key
The more information you create and gather for your potential business the more likely you are to secure a loan for your business.  If you present realistic information in a beautiful document, you are more likely to get an approval on your loan application.
How did you plan your business loan proposal?  Share your stories in the comments below.