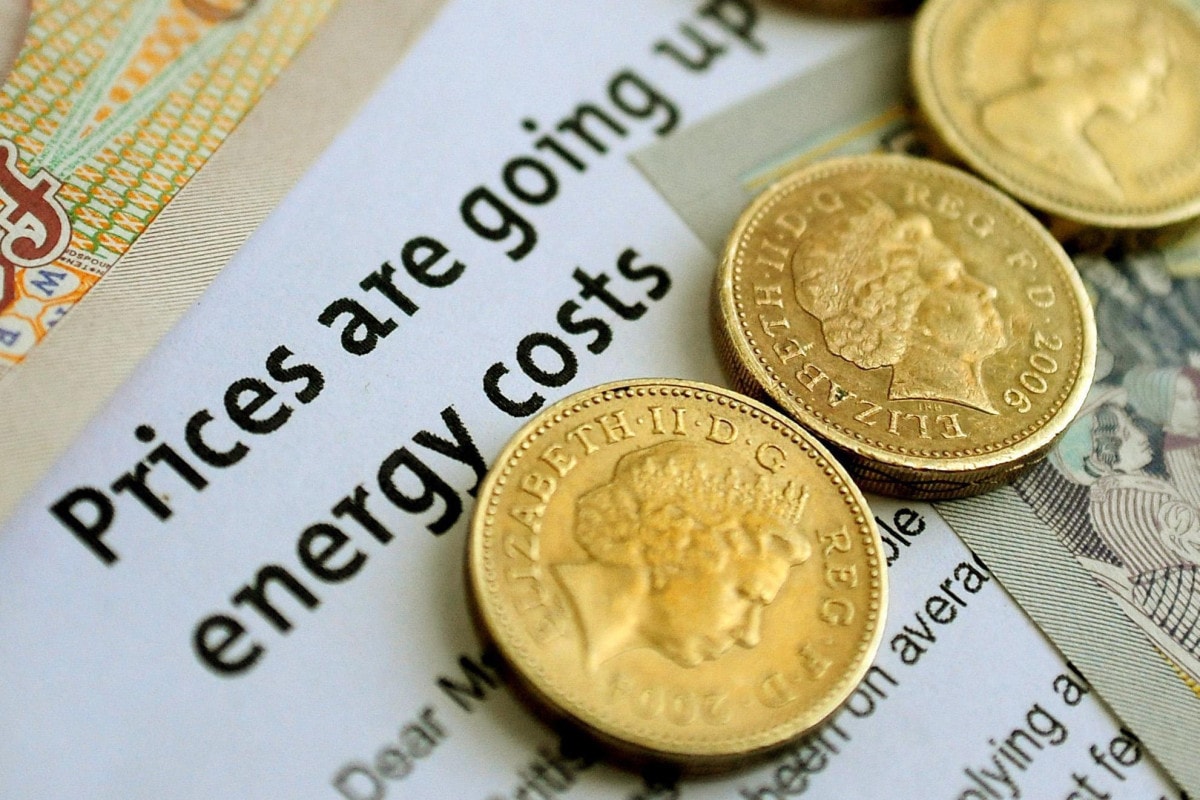 Why Switching Your Energy Tariff Is More Important Than Ever
We go to work, we pay our bills and such is life, but it seems as though the price of living continues to rise, where we see no improvement in the amount that we get paid. As inflation rises, our gas and electricity bills are some of the biggest to take a hit, but what if there was something we could do about it? Well, there is. Since 1990, people across the United Kingdom have been able to switch their energy tariffs to whoever they so choose. Up until recently there were only 6 key players in the market, but independent, smaller companies have now begun to claw back their fair share of the market due to their competitive pricing and superior customer service. Read through this article and you'll find out everything that you need to know about saving money through switching your energy tariffs.
What's the Point in Switching?
There are many reasons for why you should switch your energy tariff, but none more than saving tonnes of money. Most people have the idea, understandably, that all gas and electricity is the same, and, in supply terms, it is. The only thing that happens when you switch your tariff is change the company that acts as a middleman between you and the supply chain companies. This means that your customer service changes and most importantly, the price.
Due to a variety of reasons, such as generation and advance purchase agreements, some companies will sell their gas and electricity at much cheaper prices. This is reflected in the unit rate per kWh of each fuel.
At any given time, switching your energy tariff will generally save the average household in the region of £350 per year if you switch between the most expensive to the cheapest on the market. This doesn't involve any change in product, any break in service or anything noticeably different about your account. The only thing that will change will be the name on your bill.
How Do You Switch?
The most popular switching method nowadays is by using an online comparison tool. By doing this you can see all available tariffs in your region in order of price. You can also add filters to your comparison such as renewable energy, contract length and exit fees. There are hundreds of comparison engines in operation across the country so a simple Google search should sort you out.
In order to carry out your comparison you should provide a few small details. Most suppliers can now switch you over with as little as your name, address and bank details, but there are a few more things that can be of great help to you if you want as accurate comparison as possible. The full list should include:
Personal information (name, date of birth, address etc.)
Bank details
Current tariff name
Your yearly usage in kWh
How Long Does the Switch Take?
Your part is over almost instantly. Once you have entered your details into a comparison engine and you have chosen the deal that you want, that's you done. The switching company will take care of everything, which is why they have asked you for your details in advance, so they don't need to bother you anymore. You may be asked to give a final meter reading, but it's likely that that will be sorted without your input, especially if you have a smart meter.
The actual switch of companies will generally take around 17 days. Due to Ofgem regulations, it can now no longer take longer than 21 days, which means you can rest assured that you will have your new supplier in place within three weeks. After this point, you will also have a 15 day period called the 'cooling off period', which is your right as a consumer to go back on your contract and cancel with no financial or legal repercussions. If you decide to cancel your contract during the term outside of this 15 days, you may be subject to some pretty hefty exit fees, depending on the company you have gone with.
Should I Get Fixed or Variable?
The two main types of energy tariffs are fixed and variable. This refers not just to the length of your contract, but the price per unit of gas and electricity. Energy is generally either bought in advance or generated by a subsidiary company of your supplier. Both of these sources are prone to change in their efficiency and worldwide pricing, meaning prices on the supply market can also change, be that up or down.
If you opt for a standard variable tariff, you won't have any contract length, it will be like a rolling contract. Your unit rate, however, will not only be higher to begin with, but will be prone to price increases. This tariff is only really suitable to those who like flexibility. There can sometimes be great variable deals through independent suppliers that are cheaper than fixed deals, but you need to be on the ball, as if there is set to be price increase you need to switch right away.
If you choose to go with a fixed tariff you will be locked into a contract for a predetermined amount of time. This could be anything from 6 months to three years. You can exit the contract, but you'll usually have to pay a fee per fuel. Fixed tariffs will protect you from price increases and will also generally be the cheapest tariff type through any supplier. This is the case because they are semi-guaranteeing your custom for your chosen amount of time.