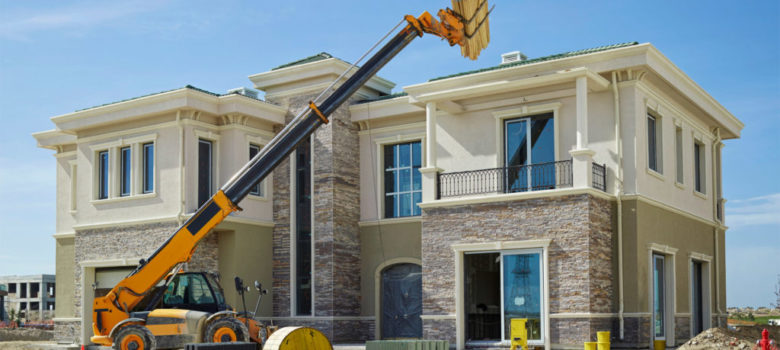 Why You Should Consider Buying a New Build
If you are looking to get a foot on the property ladder, there is no time like the present. With the housing market cooling and the median house price in the US is around $230,000, it makes sense to take the plunge now before prices rise again. If you are in the market for a new home, whether you are looking at moving or getting your feet on the property ladder, something you should definitely consider is buying a new build home.
Why choose a new build home? There are many reasons this could be the perfect option for you.
It Has Never Been Lived In
One of the major appeals of new homes is the fact that it has never been lived in before and it is yours and yours alone to put your stamp on. A clean slate if you will so you can see exactly what you are getting without having to look through other peoples clutter.
Some contractors will allow you some level of control on the final finishings and color schemes for your house. this will mean you can adapt certain things to be exactly how you want them from the beginning without having to make costly changes to another person's design tastes.
Another plus is you can literally unpack and go. With fresh decor and new fittings, all the house needs is you!
Built with Community in Mind
Most new builds come in a brand new complex. with creating a community in mind, you and your new neighbours can be assured that the development has been built with you in mind. Whether you decide to choose a home in a gated community from wigwam real estate with all manor amenities at your disposal or simply a new home in an existing community.
New builds are designed with people in mind and if this is something that appeals to you then it makes sense to consider moving to a new development for your new home.
New Homes Can Save You Money
Seriously, they can. Many new builds come with some or all appliances included. This can be a major expense especially if you are starting from scratch. Another bonus is that you are less likely to encounter repairs. Any repairs you do need undertaking could be included in any warranties that come with the house meaning you don't have to foot the bill.
Another great thing is the newer homes are built to be energy efficient meaning lower utility bills, especially during the colder months.
They can also come equipped with new and latest technologies too. Think internet wiring, security systems and speakers. This will not only save you money on buying the tech yourself but also on installation costs too.
That New Home Smell
There is something to be said for that new home smell. walking in through the door when you get the keys and breathing in that fresh, unlived in smell. A blank canvas waiting for you to move in and put your mark on the place.