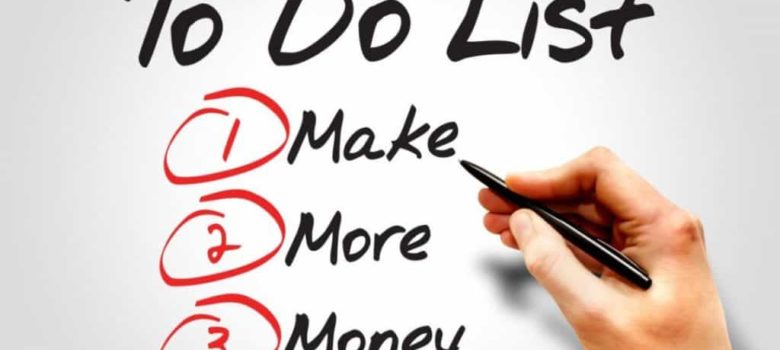 Increasing Your Monthly Income Outside of Work
Whilst your full-time salary might help you to cover your essential costs, it isn't always enough to make ends meet. You have to look to the future. Are you able to set aside enough money on a regular basis for your retirement? Or is your savings account non-existent?
True financial security is about adopting a long-term perspective as a well as a short-term one. Yes, you need to pay rent and buy food, along with other necessities, but what about your retirement? What about a college fund for your kids? If you want to boost your earning potential then here are some smart ways to start increasing your monthly income outside of work. In many instances, you could start making money from the comfort of your own home.
Rent out a Room
Some methods of increasing your monthly income don't even involve working. As I've suggested on this site in the past, you might want to consider renting out a spare room in your house to a tenant. This could be a great way to supplement your income simply by leasing out an asset you already own (unless you're renting a property and subletting isn't allowed). Of course, you'll need to take this process seriously and make sure you properly vet any potential roommates before letting them move in. Make sure they're in a financially stable situation, for example.
You could even consider using a site such as Airbnb to regularly rent out your spare room to tourists on a short-term basis. That way, you'll be able to assess potential tenants based on their rating and sort out the arrangements through a secure online system. Whatever route you choose, renting out a room in your house could bring in some serious monthly income at a minimal cost to you (depending on what amenities you offer up to tenants). And it doesn't really involve any effort on your part, so it's definitely one of the smartest ways to bring in an additional source of income.
Seek Opportunities for Property Investment
Another great way to increase your monthly income outside of work is to seek opportunities for property investment. Investing your money is a great way to increase your wealth; you just need to know how to invest it smartly. You should definitely do your research before jumping headfirst into the property game. Consider talking to a letting agency if you're thinking about buying a property to see what sort of income you could hope to pull in by buying to lease. But if you're keen to treat property investment like a continuous business model then could even buy properties, fix them up, and sell them for a profit. It all depends on which model best suits your financial situation and your aspirations. You might even want to check out https://rumahdijual.com/ for foreign properties in which you could invest. It can really help to build up a portfolio of numerous properties to help protect your investments. You shouldn't put all of your eggs in one basket, after all.
Start Freelancing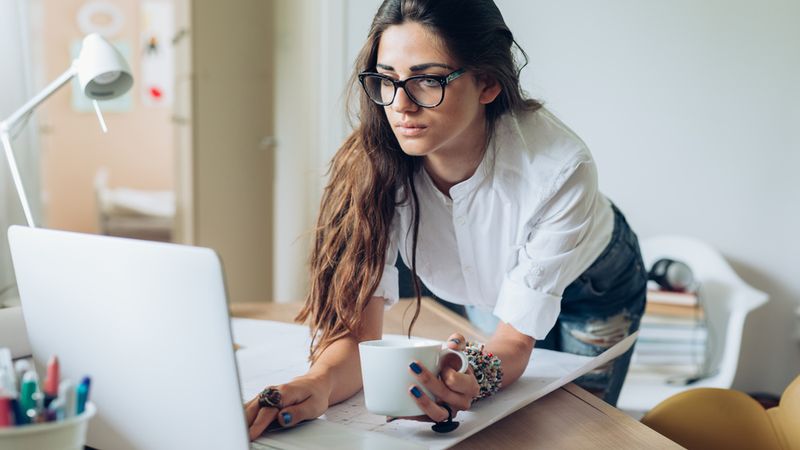 If you have a job then you most likely have some sort of skill. Why not put your skill to good use in your spare time and start making money for it? It doesn't even have to be a skill that's related to your full-time profession if you'd rather think about something other than your job in your spare time. If you speak another language then one suggestion at https://www.bankrate.com/ is to start a class at the weekends. Or maybe you're good at mathematics; you could tutor that instead.
Even if you don't think you have a skill that can be monetized, you'd probably be surprised. You might want to check out sites such as Fiverr because freelancers make money by offering all kinds of services on there. That are even sellers who make money by offering to play video games with people for an hour. Using the internet, you can supplement your income by doing just about anything. Do some research and find your calling. Everybody has something, whether it's a skill or an interest, that can be used to earn them some extra cash in their spare time.
Fill out Surveys
You could also start increasing your monthly income by filling out online surveys. Okay, this might not increase your earning ability as much as investing in properties or renting out your spare room, but it's an easy way to make a little extra money, and it's the least time-consuming suggestion out of anything on this list. Plus, small earnings quickly add up into substantial earnings over time. As suggested at https://www.sapling.com/, you should search for paid surveys on sites such as CashCrate and Toluna. For a few minutes of work, you could make a few dollars.
It's easy money. Businesses are more than happy to give out cash in exchange for valuable market research, whether you're filling out a random survey, using a trial product to give feedback, or simply watching a marketing video. Some survey sites pay users in cash, some pay in vouchers, and others pay in points that can later be redeemed for rewards that have some monetary value. The point is that you'll end up making money in some way. If you have a few minutes to spare each evening then you could make a little bit of extra cash. Think about it; 10 minutes of doing surveys could cover the costs of your morning drive to work or your lunchtime sandwich. When it comes to increasing your monthly income, the small victories are just as important as the big ones. It's all about improving your overall financial situation.
Sell Things
You might also want to supplement your income by selling things you own. Obviously, we're not talking about giving away valuable possessions you need; we're talking about decluttering your home and making a collection of items that are still valuable. There could be a lot of hidden gems lying around your home that would make you a lot of money if you sold them on to someone else. Something might not be worth much in your eyes anymore, but it could be sold for a high price if it's still in good shape. There's always somebody out there who wants the things you no longer want or need. Old video games, pieces of furniture, and even ornaments could fetch a decent price in yard sales or eBay auctions. Auctioning off your unwanted belongings is always a smart idea; if people get caught up in a bidding war then you could earn a substantial amount of money from the sale of old items.
Additionally, if you really get caught up in the joy of selling on old possessions, you might want to turn it into a proper business model. Buying and selling things can bring you a nice bit of additional income, and it's a relatively simple home business idea. If you find old things that you think you can fix up then you could sell them on for a higher price and make a profit. It's a relatively simple idea, but there's a lot of earning potential there if you're enthusiastic about that sort of thing. It could be a great project for the weekends to earn some extra money. Obviously, you don't have an infinite supply of old things in your home, but you should check out auctioning and freecycling websites to see if you can find unwanted possessions that still have some value. You could make a lot of money by sprucing up old things and selling them.
Try out Mystery Shopping
As mentioned in the earlier point about paid surveys, companies are always keen to get consumer feedback. Data is very important to business strategies, so businesses are more than happy to pay people to get the information they need. Online surveys are only the tip of the iceberg in this regard. Another great way to increase your monthly income outside of work is to try out mystery shopping, as suggested at https://www.lovemoney.com/. If you and your family or you and your friends like to go shopping on a regular basis then why not make some money for doing so?
MarketForce and other websites pay everyday people to essentially "review" different stores and restaurants. All you have to do is rate your experience and relay the feedback to the website in question. In turn, you'll be paid for your time. If you're already going to go out for a nice meal or buy some new clothes in town then it makes complete sense to get paid for doing so. This is a particularly good money-making opportunity for people who often go shopping or go to nice restaurants at the weekend. Put your time to good use and make back some of the money you'll be spending anyway. Just don't go overboard and start shopping excessively because the cost of doing so will probably outweigh the reward.