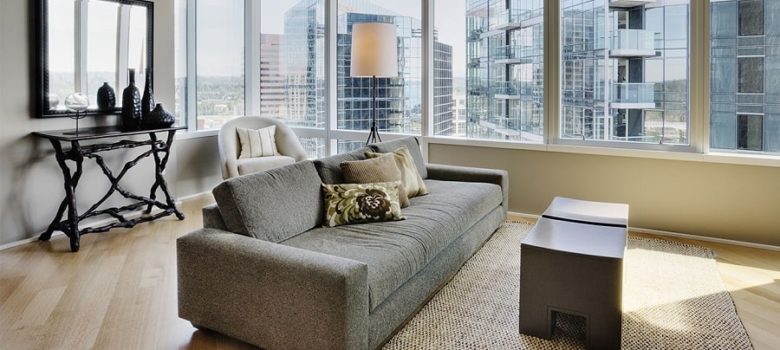 The Advantages of Buying a Condo
A condo is short for condominium, which means it's a part of a larger residence or community. There are several different types of condo and they can vary in size. Where most are like apartments in style, many can still be detached or semi-detached, it depends on where you are looking to buy. In the same residence you will find a number of amenities in the common areas such as outside space and utilities.
Condos are often living spaces converted from commercial spaces or rental apartments. They are run by a board of directors known as the condominium association, who will take care of everything you need namely maintenance, concierge services, water and trash removal. There are many benefits to buying a condo of your own and many first time buyers in particular opt for this instead of buying a house. Why buy a condo? There are many reasons you should think about it.
Cost
Overall condos are by far cheaper to buy and maintain than houses. They offer an affordable option and often you get more for your money as the living costs will be less. Bills will be cheaper as you will be insulated and protected by the rest of the building. They tend to be more modern inside and this means they are much cheaper and efficient.
Size
Condos can vary in size. When considering buying a condo or house it's advisable to think about how much space you will need and how much this will cost to buy and maintain. It's becoming more and more appealing to go for a smaller living space nowadays. There are many documentaries about this topic. This is because it's cost effective and eliminates waste energy, which means it's better for the environment. Whether a condo is big or small they tend to be much more efficient. Those smaller in size are very cosy and compact and utilize the space to a maximum. There aren't any unnecessary spaces which are difficult to think of a use for such as empty hallways and oddly shaped spare rooms.
Amenities
You will automatically have a lot of amenities set up for you. The facilities that come with a condominium are often a big selling point. It's a luxury you get with a condo that you wouldn't be able to afford for your own house. These can include a swimming pool, a tennis court, spa and gym area, not to mention a larger and more beautifully maintained garden. The communal yard space if very appealing to buyers of all ages and family sizes. You will also have utilities such as laundry room and trash refuge which will be run and maintained by the condominium association.
Security
Condo buildings tend to have state-of-the-art security systems in place to keep you and your loved ones safe. The residence will normally have a private gate entrance that only residents can access, keeping security to a maximum. Not only will you always be surrounded by your numbers at a close proximity but there will also be security guards on shift. Again, this is another perk that you won't have to pay for or organise yourself.
Community
Whereas you will have less privacy than if you bought your own house, you will have a nicer sense of community. Your neighbours can become friends and you can reap the benefits of this networking. You will have help round the corner if it's advice or cup of sugar you need. Many residents prefer the social aspect of this and you can expect friendly parties, free babysitters and frequent events organised by the community.
Luxury
With a condo you are much more likely to have the opportunity to share luxury facilities such as the aforementioned swimming pool and spa. The maintenance of these won't be your responsibility and the cost is communal. This means you can have the luxury of enjoying these without forking out to install them.
Modern
Most condos are equipped with state-of-the-art fixtures. You will have a more efficient, yet compact modern kitchen and bathroom. The common areas are also more likely to be frequently updated and renovated.
The general appeal of buying a condo comes from the convenience. You will have everything immediately available to you as soon as you move in. Although it can be satisfying to set up your own house, this is a long term project. With a condo you will have more up to date facilities with less worry about cost and maintenance.