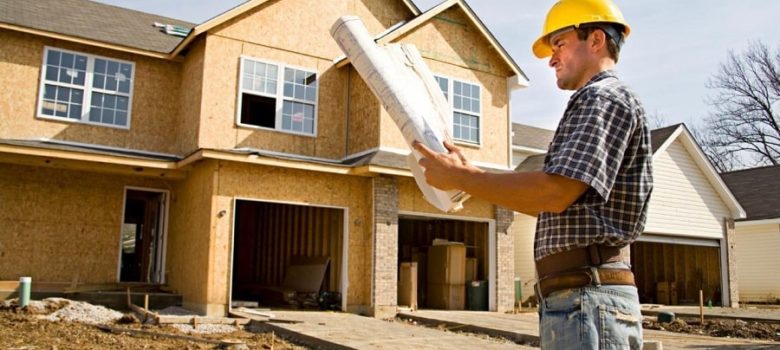 Build Your Own Perfect Home: The Steps to Follow
Buying a home is a tricky proposition. Chances are, you have the image of a dream property in your head, with all the features and idiosyncrasies that you would love, and house hunting feels like you are simply trying to match each option up to this dream. Inevitably, everything falls short in some way. But what if there's another choice?
Building your own home – or, more realistically, contracting professionals to build it for you – might seem extravagant. In fact, it's becoming more and more popular, and it might be easier than you think. There are a few key steps you'll need to follow as you begin the process, and you could end up with your dream home, and no compromises!
Buy the Land
The first thing you'll need to do is buy a suitable plot of land on which to build your perfect home. Of course, the great thing about this is that plain land is much cheaper than land with the property already built upon it. Keep an eye out for location and surrounding features (you might not want to build next to a river that often floods, for example) as well as soil quality for your foundations. If you can find a plot that already has other houses built nearby, this is a good sign that it's a decent place to build upon.
Design the Home
This is the exciting part! You get to design your home with all your perfect specifications in mind. Here is where you can really personalize it, as well as ensure you'll be building something that sticks within your budget. Unless you have experience, it's a good idea to work directly with an architect on the design phase. They'll be able to make sure the house will be structurally sound when built, as well as looking beautiful. They might even make suggestions you hadn't thought of, but fall in love with.
Get Planning Permission
This is an important step, and it's vital that you don't miss it. Depending on the area you're looking to build in, planning permission will be needed for whatever you want to build. This will be harder to obtain for some projects than others – most local authorities will prefer plans that fit in with the existing style and aesthetic of the area, and that don't break up the skyline too drastically, so it's worth keeping this in mind as you plan and design your new home.
Build It!
Now, you build it! You can contract out to individual tradespeople, or you can employ general contractors who will do that job for you, using the professionals on their books to ensure you're getting vetted workers. Full construction services can be complex and involve many different skills, so it can be very useful to have that managed on your behalf, making sure you don't miss out on anything important.
Interior Design
Of course, actually building the house is really only the first step towards creating your perfect home. The interior decoration is where your home will really come alive. You can employ an interior designer to get a stylish, perfect finish – or you can choose everything yourself to make sure you get all those odd quirks that you're passionate about. Either way, this is a key part of creating that dream.