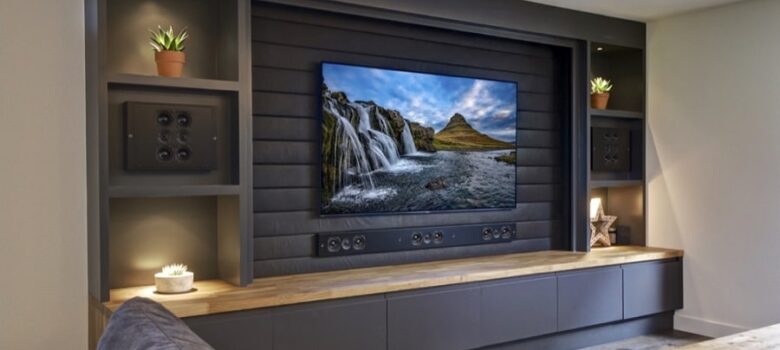 How to Build the Perfect Theatre Room
In a time where your schedule is always full, and you feel like you have no time left for yourself between work, kids, chores, and food. Having time for one movie with absolute peace without disturbing anyone else sounds like a dream. So why not do it in total and utter style, relaxing where the only thing you worry about is getting more popcorn and getting the room to the right temperature.
Well, with the technology advancing at the pace that it is, it's entirely possible for just about anyone willing to go the extra mile and transform an unused space in their home by installing a complete theatre room. An excellent theatre room will consist of quite a large display, superior sound, and some extremely comfortable seating. You don't always have to do it yourself. Many contractors have done it before and can construct pretty impressive theatre rooms. Let's look at what you need to do, to have your very own theatre room.
Display
The first objective would be to install a display with a matt white finish to ensure the projector's best quality view. Some exact measurements will be required for this purpose. Your contractor should understand the dynamics of where to install the display after installing the projector. You should also preferably have a cupboard at the back of the room serving as the control room for all the electronics involved.
Sound
Sound serves a vital part of the role when it comes to your cinematic experience in your home theatre room. An excellent quality sound system is a must, especially if you're going after having more realistic sound effects coming from different room areas. Another method to enhance your audio products in your theatre room is by wiring your speakers with only the finest cabling similar to Audioquest. This type of quality cable will make a noticeable difference in your theatre room sound systems' performance.
Seating
Your seating may also be a crucial element of the enjoyability of your theatre room. For the best results, install genuine theatre seating within your home theatre. If you're not looking at spending this much on seating, a few couches or even some super comfortable poof chairs will do the trick. Whatever you decide on, make sure it's as comfortable as possible to ensure a great experience and comfortable seat throughout the entire movie.
If you're up to it, you can even install a bar fridge with some drinks you can enjoy while spending time in your home theatre. Remember this isn't only for you but also to create an environment where your whole family can sit down and relax after a long day. It will be a happy place where you only rest and do nothing but relax. Just imagine the comfort of spoiling your family with a movie nearly the same as the cinema's every single day. This also guarantees to help with keeping kids busy while you need to work or need alone time. So what are you waiting for, it's time to be the coolest mom in town and get your very own cinema room.