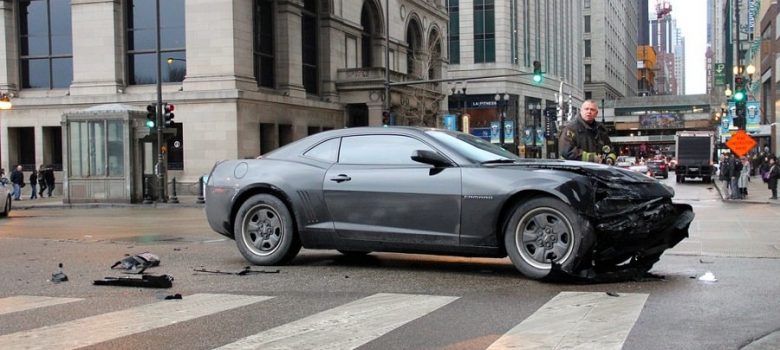 Can Your Business Car Testify To Your Insurer?
When you're a solo entrepreneur, it's fair to say that your vehicle is the bridge that connects you to your clients, partners, and suppliers. However, it is unlikely that at this early stage in your career you can safely afford to purchase a business vehicle. Instead, you might have to make it work in your everyday car.
In terms of car insurance, you are likely to look for the type of cover that can do personal and professional commute. However, what this means for your business reputation is that you are exposed to high risk of collision-related backlash. Indeed, road accidents are a constant risk, but the fact that you have to rely on your personal vehicle for business interactions increases the likelihood of a crash. Turning up to a partner meeting with a damaged car can affect your brand, your deal, and your overall market position. So how can you protect yourself until you get a business vehicle?
It Can Film the Collision for You
There's no denying that you need insurance cover. But you need to think outside the box. You need to make sure you put all the chances of receiving accident compensation on your side. In other words, you need evidence that you were not driving carelessly at the time of the accident. Finding a witness might be tricky, but you can enroll your car as a witness with a dash cams – you can find out more on Blackboxmycar.com. You can submit the video of the collision – or of the moving object on the road – to your insurer for reference.
It Can Track Your Driving Style
Did you know that there are driving apps around that can quantify your driving style? While the app can't record what is happening on the road in images; it can showcase your history of driving. It's especially helpful to provide evidence that you are a careful driver, which can help to alleviate responsibility if you are involved in a collision.
There Are Records Available
Sometimes, your vehicle develops a sudden fault, and there's nothing you can do. Electric vehicles, for instance, can be prone to technical issues after a few years. Even drivers who maintain their car thoroughly have reported problems that couldn't be avoided. If this is your case, a legal advisor might give you the benefit of the doubt in case of a collision. But if you've failed to maintain and service your vehicle – you can find a free service that lets you dive into the history of your car via this Thoughtco.com article –, you're likely to be perceived responsible for the accident.
Why Does It Matter?
When you launch your solo-business, you need to develop effective and quick ways of maximizing your profits. In parallel, your entrepreneurship position is closely linked to your saving ability. Indeed, starting a company comes at a cost. Ensuring that your private vehicle isn't a financial burden to your business is detrimental to growth! Ensuring that your car is insured and equipped to protect your reputation in case of a car crash can make a great deal of difference.
Solo-entrepreneurship and vehicle checks are tightly connected. You want a car you can trust, and more importantly, a car that has your back in a stressful situation.