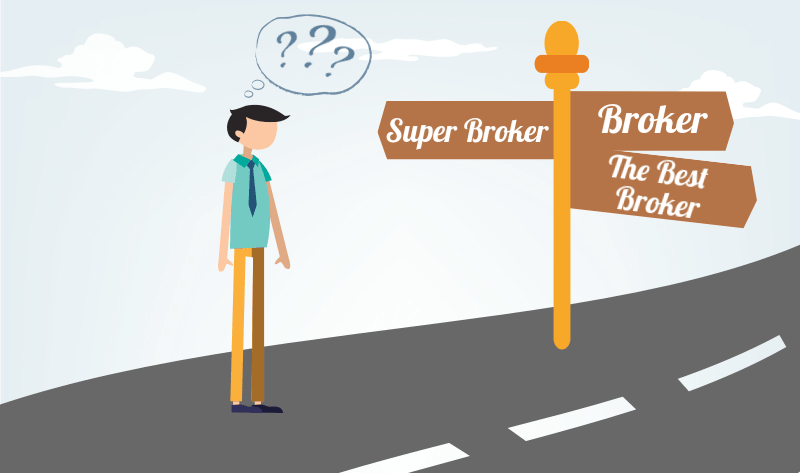 How To Choose A Spread Betting Broker In 6 Easy Steps
A very important step that many people avoid is to choose the right broker for spread betting and then regret it later. It is very important to choose right broker to start your career in spread betting. Here are five important steps to follow to choose a right broker.
If you are from UK or Ireland then you might be looking for a broker for spread betting and if you follow the guide given below then you will definitely choose a right broker so that you get a happy profitable trading experience.
1. What Do You Want To Trade?
We all trade on different products at different levels; so, you need to decide on what do you want to trade. Do you want to go for scalp forex or use your account to short equities to hedge shares portfolio? Based on what you choose there will be a massive impact on your earnings.
If you choose to do day-trade forex then most of the spread betting brokers will offer you major FX pairs; you can decide based on other criteria. Core spreads is such broker that focuses on just core FX. They have low trading costs if you decide to stick to majors and doesn't want to trade the Hungarian Florin or some such.
You should go for a FX spread betting broker that offers exotic currency pairs if you have plans to trade something different, funky and unusual. Don't forget to check what your broker offers before you create your account with them. One of the largest spread betting providers is IG Index which has most of the products available. Another one you can consider is ETX Capital.
If Forex isn't your choice and you want to trade equities then you need to choose wisely as many brokers don't offer all minor shares. Many biggest players in the market doesn't offer everything from AIM Index yet few get really close. Spreadex doesn't offer the best Forex but it has most comprehensive Small Cap Equities.
2. How Often Will You Trade?
The answer to this question will decide the spread cost. If you have plans to trade 3 – 5 times a month and want to buy and hold equities for about medium term then the spread cost might not be important for you. Paying few points extra a month doesn't matter much as it will not break your trading but finding the best broker that provides the best product range and trade execution is important.
If you are going to make many small trades and scalping a day, then you need a broker that has lowest spreads. If you trade about GBP/USD at 1 pip spread on a platform and a 2 pip spread on a different platform, and if you want to make 10 to 15 pips few times a day then the extra pip will impact massively on the profit by the end of the year. When you scalp then the spread cost is quite more.
For swing or regular traders the spreads are definitely a significant factor but you will get a fair price. Most of the popular and few not so popular names offer a decent price. The primary aim of core spreads is to offer low spreads but they target only major FX pairs. IG Index and ETX Capital offer pretty low spreads across the board.
3. Do You Want To Use MT4 or A Proprietary Front End?
Mostly the spread betting brokers have designed their own front ends to trade on and all those front ends are different from another. CMC Markets are one of the best front ends; they have recently spent 100m pounds to upgrade it. That is a huge amount that some of the small brokers can turn over in a year.
Some smaller companies slightly ropey front end. But if you choose MT4 then you need not worry about anything as it has a standardised look and feel.
If you choose to trade with Algorithms or Expert Advisors then you may need to trade with MT4. In this case you can choose a spread betting broker on other criterias. IG Index has MT4 and is best if you think of other criteria. You can also opt for ETX Capital.
4. Is Your Broker FCA Regulated?
If you are trading Forex or CFDs in Europe then a Cyprus regulated broker is good for you. CySec, the Cyprus regulator definitely has its own flaws but it is considered as well regarded. It prevents many gross negligence or fraud just like any regulator. If you are trading in the US then you should find a locally regulated broker.
As spread betting is allowed only in UK and Ireland you must be living in one of these places. So, you need a broker regulated by the British regulator, the FCA.
The government services compensation scheme was set up by the British Government and is run by the FCA. This guarantees up to 50,000 pounds of investment when the broker goes bust. This mostly covers their first trading account.
FCA regulated means the broker will be abide by the most stringent and arduous rules. They will have to do few things for you like hold clients' deposit in the accounts aggregated from their money.
However this doesn't meant that they will definitely follow the rules but FSCS should cover the initial 50,000 pounds when something goes wrong.
You may wish to choose firms listed on the London Stock Exchange but there is no guarantee that these will ensure good behaviour. Firms like CMC markets and IG Index report back to the Exchange and to public shareholders. In such case you can believe them.
5. Call Them
Why not? You should give them a ring. Most of the companies call you as soon as you setup an account. But these are usually sales calls to make sure you deposit money and start trading.
But, you need something different from their call. Will you get an account manager or good customer service team for support?
When you open an account and could not find help from them over phone then mostly you will not get help when you are really facing a problem.
If you are investing a huge amount then you should be 100% sure that they are available whenever you need help.
6. Read Reviews
Once you have decided on the broker after following all these steps then don't forget to read few reviews on the chosen broker. Read and read and read. Ask your questions if you have and go through the forums. This is the final step to make sure you have chosen the right broker.