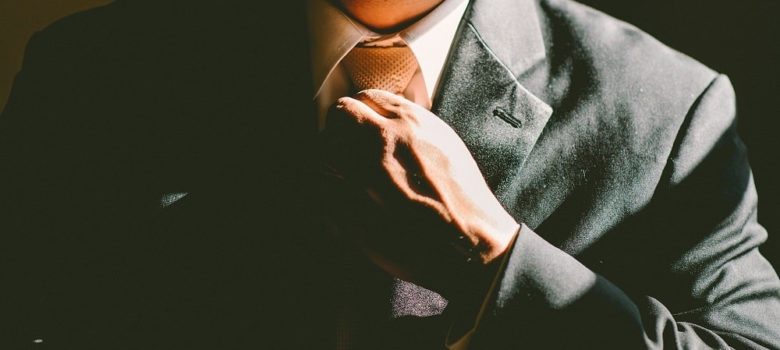 Dressing for Success
You've probably heard the phrase "dress for success" countless times, and it might have bought up visions of men in three-piece suits, standing tall and carrying a heavy briefcase. All very formal, serious, and more than a little old fashioned.
But, while the term dressing for success is a bit dated, the practice certainly doesn't have to be. It's so much more than just one of those things that get said, a phrase that's bandied about, that doesn't really seem to mean anything.
Dressing for success can be a crucial element when it comes to gaining promotion, and even more critical when you are trying to launch your own business or develop a career as a freelancer. Dressing well, helps you to get taken seriously by your peers, your clients, and your competitors. A smart suit can help you to look and feel more confident. It can help you to be seen as an authority, and boost the trust that others have in your ability to do your job. Someone that takes care of their appearance and looks smart and presentable, is more likely to take care of themselves, their business and their clients or customers. They are someone to be trusted, and even someone to invest in.
Dressing smartly doesn't just affect how you feel about yourself or how customers feel about you. It can also influence investors, bankers, and other people that you might need. A smart suit can help you to secure the money that you need to get going, or investment further down the line.
But, it does seem to be something that has got lost over time. Years ago, someone applying for a job in a retail store would turn up for their interview in smart shoes and a suit. Now, they might put a clean pair of jeans on. They might not. People worry more about appearing too keen and overdressed than they do wanting to make a great first impression. Even in offices, ties are becoming a thing of the past, and casual Fridays are lasting for days and days. If you work from home, it can be even harder. It's so tempting to work in comfort, but even if you work alone, getting dressed for work can boost your confidence and get you in the right mindset to work, it also means that you are ready for meetings, and even video calls if they come along without warning.
While you can appreciate the benefits of dressing for success, if it's not something that you are used to, it can be hard to know where to start. You might never have worn a suit in your life. So, here are some tips to help.
Start with Personal Grooming and Hygiene
There's no point in putting a suit on if you are unclean, smelly and generally quite messy. Start with the basics. Make sure you are clean, your hair is neatly trimmed, and any facial hair is neat and tidy. If you wear aftershave, keep it subtle and avoid overpowering scents.
When we've worked somewhere for a long time, standards can start to slide. We start getting up later in the morning, and we don't give ourselves enough time to get ready. Check yourself. You might think your grooming is excellent, but have a good look in the mirror. Do you look clean and tidy? Would you be happy to sit next to you on a busy bus?
Shoes Get Noticed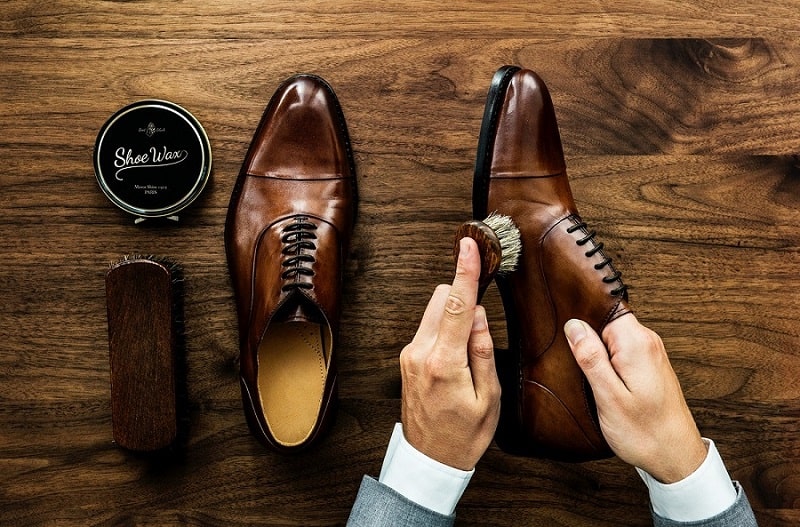 Shoes are a great way to make an impression. People look at them, and they notice. Some people can look at a shoe and immediately know what brand they are. It's a thing. People like people with nice shoes.
Your shoes say a lot about you as a person, so try to make sure they are saying the right things. Black or brown are the safest choice, but whether you choose slip ons or laces, patterned or plain, very flat or Cuban heel, is entirely up to your preference. But, whatever you want, make sure they are polished and clean at all times.
Don't Be Afraid of Color
Dressing for success means dressing smartly. But that doesn't have to mean boring. You are trying to get noticed after all. Don't feel that you have to stick to a dull black suit. Experiment with different colors and fits to find out what you like. Add a bold colored shirt if you are in the mood for a statement, or even a pattern, instead of a plain Oxford style. Color can be exceptionally smart while adding a little flair and style and helping you to stand out in the office.
Success Doesn't Have to Be Uncomfortable
When you think smart shoes and formal suits, you might also think words like stiff, straight, hard, uncomfortable. But, it doesn't have to be that way. Consider investing in a bespoke suit that fits you perfectly and gives you room to move, and if you spend a lot of the day on your feet, soft leather shoes will be much more comfortable. Try things on, move around a little, and think about what you need to be comfortable on a long day at work.
Add Some Personality
Your shoes say a lot about you, and a bright shirt might do the same, but they aren't the only ways to add personality to your attire. You want to look smart, but the last thing that you want is to end up looking the same as everyone else. That's never going to make a great first impression. Adding enamel pins to your lapels is a great way to add a subtle touch of personality to your suit, cufflinks are another. Things like belt buckles, ties, and even your socks are other options when it comes to adding some of yourself. If you want to go further, add a pocket square.
Look After Your Clothes
If you are going to invest in beautiful suits and clothes, it's time to start looking at dry cleaning and even an iron or trouser press. Shoe polish is another useful purchase. There's no point wearing nice (and perhaps expensive) clothing if it's creased, torn and generally in poor condition. Start looking after your clothes, as well as your appearance and they'll be much much more effective.
Own It
Dressing smartly can feel very unnatural if you aren't used to it. You might feel silly, overdressed, and very unsure of yourself. This can show. You might start to slump and pull your shoulders down. You might spend more time in your office alone, shying away from other people, and you may feel reluctant to push yourself forward.
You need to own your look. Hold your shoulders up, give yourself a pep talk, and think positive. Soon, people will be used to your new style, and you'll get nothing but admiring glances and respect. You might even notice that your workmates and colleagues soon start to copy you. Be proud of yourself and new appearance, and it will only get positive attention.
Play It Safe
When it comes to dressing for success, it's ok to take some risks with colors and styles. But there'll be other things, like extreme haircuts and colors, visible piercings and tattoos, other forms of body modification and statement jewelry that you just don't feel sure about. If you've got any doubts, ask yourself if you could imagine it on a lawyer or surgeon. If not, play it safe and say no. Keep the more dramatic looks for your own time.