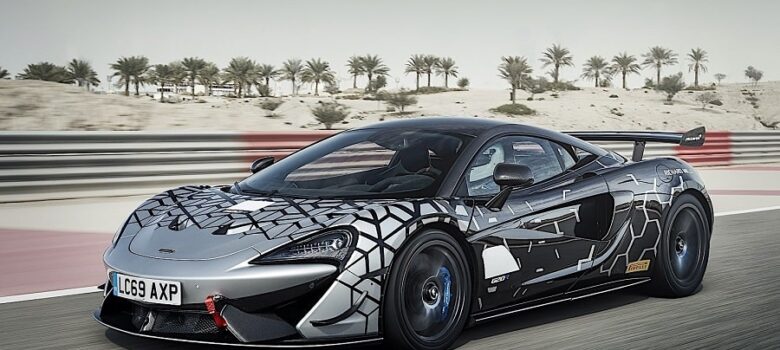 Drive Around in Sheer Luxury – McLaren 570 GT4
Fast and furious, the McLaren 570 GT4 was certainly designed with those that have a need for speed. This car is a full competition specification GT4, which is ready to race straight from the factory. It can be used for track days or as part of the McLaren Customer Racing program.
At the core of the car, you will find the MonoCell II, which is a feather-light yet immensely strong carbon fibre chassis. In terms of power, this comes from an incredible twin-turbocharged McLaren V8, which has been developed especially and has a capacity of 3.8 litres. It is linked to the seven-speed transmission. This merely scratches the surface of what you should expect from this impressive, speedy GT4, so continue reading to discover more.
What to Expect From the McLaren 570 GT4
As all McLarens, the McLaren 570 GT4 begins with a lightweight, rigid, carbon fibre tub, which is key to the magic of the vehicle. Here is the thing, though: while anyone can do a carbon fibre tub, it's not something that a lot of builders of supercars do. And, it's definitely not something any other car manufacturer does in the volume that McLaren does! This is just one of many things that make their range of vehicles so unique.
Weight in at just under 3,000 pounds, the McLaren 570 GT4 is extremely light on its feet. Plus, with the strong and rigid chassis, the engineers at McLaren have been able to calibrate the suspension with an amazing mixture of handling and comfort. Unlike the 720, the setup of the suspension is very straightforward, featuring adaptive dampers, springs, conventional anti-roll bars, and double wishbones. It's fair to say this will cost you a lot of money! You can trade-in your current vehicle, of course, and you may want to look into other revenue streams, for example, you could start trading crypto or stocks and shares.
Zero to 100 km/h in the Blink of an Eye!
What about the engine? The engine of the McLaren 570 GT4 is a take on McLaren's twin-turbo, small-ish displacement V8, here just 3.8 litres. In terms of power, you know you are going to get plenty with this supercar! You would think the engine is naturally aspirated, it's that good. The throttle response is linear and extremely crisp. It's the stuff of dreams. And, it's quick… very, very quick! In just 3.2 seconds, you can go from zero to 100 km/h! In under 11 seconds, you can do a quarter-mile. And, it tops out at 328 km/h.
So there you have it: everything you need to know about the incredible McLaren 570 GT4. As you can see, there is a lot to get excited about when it comes to this vehicle. You can use this impressive vehicle as part of the McLaren Customer Racing program, or why not use it for a track day? One thing is for sure; once you give this car a try, you won't want to go back to your regular road car. It's extremely quick and a real treat to drive.