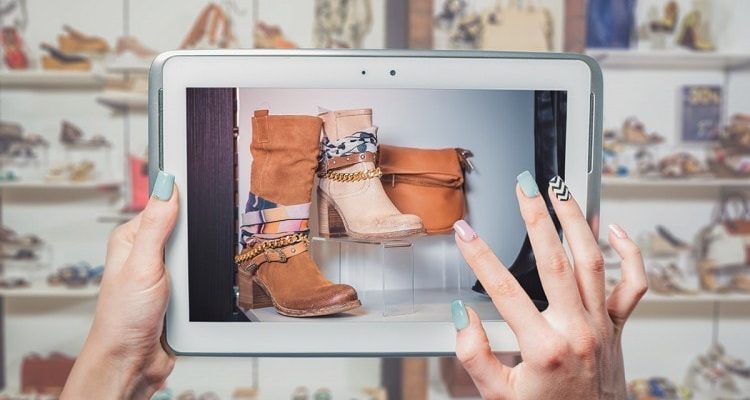 How to Take Your Small Business Online
Modern businesses have to come to terms with the correlation between a business and its online presence. Where it used to be pretty much irrelevant whether or not you made your appearance online no longer than a couple decades ago, the internet now serves a multitude of purposes. Some of these include e-commerce, marketing and research; all vital factors in business success.
Here's some advice that will hopefully help take your small business into the online world of today and tomorrow.
Make a Proper Website
Sure, even if your online presentation resembles a bygone Internet Explorer era of early 2000's, you could still call it a website. The essence here, however, lies not in merely having a webpage or two, just so that you can say that you do, but in full utilization of your website. This means that, first of all, you need to work on user experience. A UX expert will provide all the necessary help here.
Secondly, you need to present all the necessary information on your website and you need to make it beyond convenient and user-friendly; the modern-day internet user is anything but patient.
It is important that you post, update and keep track of all information regarding your offered products and services – keep in mind that 78% of mobile searches actually become offline purchases! People live on the internet; you need to place an actual store out there if you want to succeed.
Go e-Commerce
As previously mentioned, a large part of local mobile searches actually leads to offline purchases, but you should spice things up with actual online retail, if your business model fits this idea. Sure, you can sell your items on eBay, Amazon and other popular e-commerce sites, but if you set up your own online store, you'll not only look more professional, but you'll also end up saving on unnecessary fees that third-party platforms such as eBay require.
Additionally, there's a factor of cons and suspicious offers – people tend to believe a properly and professionally designed website with an online store, which can't really be said for third-party platforms such as eBay. Let your design and reputation vouch for you.
Always Have an Additional Source of Income
Boosting your cash flow is worth the effort, no matter if your business is going through a rough patch, or if it's at the top of its game. If you own a business that deals in multiple currencies, forex trading can be a perfectly viable option that can tremendously boost your cash flow!
Keep in mind, however, that your business is still your first priority, unless you happen to run a business that specializes in the additional source of income in question.
Use Content
There are 3 main reasons people end up on your website: because they've seen your advertisement, because they were intentionally looking for you and because they've stumbled upon some interesting piece of content that you posted. Advertisements cost money, you can't really influence somebody to Google your business name, but you can provide quality and interesting content that will keep the leads coming back for more.
The trickiest part with content is that not every entrepreneur really shares a talent for providing an interesting read/watch for the general internet population, which is why outsourcing expert help is absolutely viable – you can even hire full-time content professionals
Typically, written content is featured in blog form, although larger entries aren't a rare occurrence. It is used to demonstrate your expertise and a brand-new approach to your industry (i.e. the very pitch that sets you apart from your competition). Without top-notch, relevant content, your blog will not only fail to help you make a name out of your business but will show you in horrible light – and modern internet users remember this.
Use content and go with top-notch quality – do not try and save money or time in this department.
Cherish Your Community
No matter how reputable your business becomes, you'll never be above your community –you provide a service for them (product or non-product); you serve them. You should not only feel absolutely obligated to address their needs, but also grateful for this unique opportunity – your business predecessors never had an option of addressing their entire community, and you do!
Hire a community manager and make sure that your business is present everywhere – from Facebook, Instagram and Twitter, to Reddit and similar niche and general boards. Your customers will greatly appreciate prompt responses and dedicated troubleshooting and support, even if a particular problem ends up taking ages to address. Community management is an awesome tool you can use to build a strong brand.
From a proper website and an online store, to an additional source of income, quality content and loyal community, the online world is definitely an invaluable asset for your business. Keep in mind that taking care of the online aspect of your company is not only useful but also unavoidable nowadays.