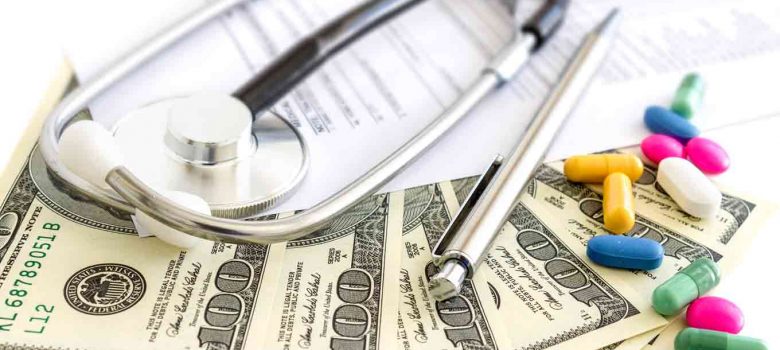 How to Manage High Medical Bills
It is not an overstatement to say that the U.S. health care cost rises faster than inflation. Several factors could be responsible for this surge, and such factors may include excessive taxation, over regulation, and many more others.
Medical bills are one of the most significant reasons why people file for bankruptcy in the United States. However, the dilemma usually occurs when people fail to manage their medical bills properly.
Medical Insurance Coverage – How Much It Can Save You
Of course, you don't need to be sickly to invest in medical insurance. Medical insurance is one of the most important insurance coverages you need. Interestingly enough, employees are entitled to health insurance coverage as an addendum to their job benefits. This coverage could really be beneficial for you, especially in case of minor injuries and illnesses. Sadly, the insurance coverage may be insufficient for major illness, especially surgery.
As with the cost of most things today, insurance deductibles are rising. Deductibles are amounts that must be paid before the commencement of an insurance coverage. A lot of people have insurance coverage with high deductibles and in some cases; the deductible may be very high in comparison to their income. Deductibles, among many factors, are the reason why people are underinsured and underinsurance means that the insurance company will not cater for all of your medical bills.
Patients are required to take care of any medical cost not accounted for by their insurance company. This means that the more underinsured you are, the more money you might have to pay. Patients may still be required to pay some money irrespective of their high coverage insurance when the medical cost is so high that the insurance coverage cannot take care of it completely. This applies only to cases where the injury or illness happened at work or is work-related, but worker's compensation may be able help with the excess bills if all else fails.
Failing that, no matter how high your bills are, you can follow some well-defined procedures to manage the medical bills.
Don't Keep it to Yourself
When financially constrained to pay your medical bills, one would often want to keep it to oneself believing that the debt will go away. Unfortunately, no debt goes away by wishful thinking. You need to take some actions to manage the debts and permanently settle it. One way to do this is to talk to the right people. You can begin with your medical provider. Tell him/her about your situation and ask for a solution. You need to understand that hospitals are established to help people, and being honest and open may just be the way out of your problem. Confide in a medical provider and be consistent in your calls and emails.
If you're hurt on the job you may want to hire a lawyer to handle your social security disability case. There are a lot of mistakes you could make that would affect your chances of receiving SSD – so go about this wisely.
Hospitals offer several options such as charity care and others for people below a certain percent of the federal poverty level. You can find out the available options by communicating and asking the right people questions. Speak to the hospital billing department early enough to find out if you can pay by installment. In some cases, the hospital may give you this privilege without any interest attached.
Don't Delay the Payment – Act on Time
Medical bills may seem to be less urgent bills but they should not be delayed. Delaying medical bills can put you into a further financial problem and in some cases, your details may be sent to a collection agency and further your financial record. The best way to deal with the problem is to act on time.
Some hospitals may be able to offer you discounts if you can pay a lump sum on time and in a situation where you don't have money to pay, acting on time may save the day. Hospitals may make several attempts to collect their money before sending your account to the collection agency; you need to act before they get to this stage. Talk to your medical provider and ask for available repayment options. You can also seek solutions with American Financial Solutions.
Don't Tamper with Your Retirement Savings
One could be tempted to tamper with his retirement savings as an option to settle medical bills but this could be a wrong turn. You could be putting your future in a great danger by tampering with the savings. Make sure you explore and exhaust every other alternative before going through with this. It would be best to consult a certified credit counselor before making a decision to avoid falling into large amounts of debt.
Health challenges may be inevitable and in some cases, such debts could be unavoidable. If you suddenly find yourself in debt, don't ignore the problem. One of the most profound ways to get out of the problem is by keeping on top of your medical bills.