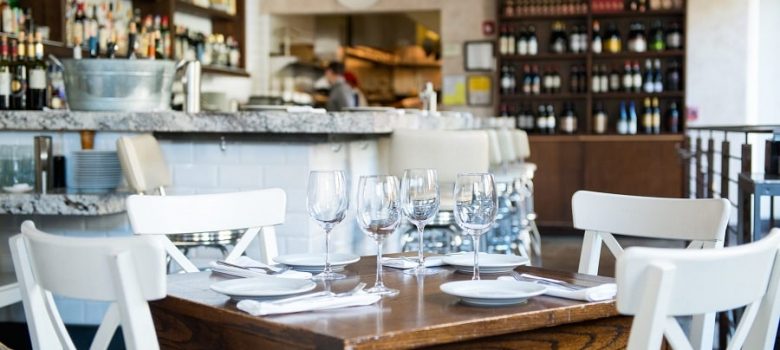 Most Common Mistakes to Avoid When Launching a Food Business
For many of us, starting up our own food business is a long-held business dream. However, before you roll up your sleeves and strap on your apron, it is important to realize that the food industry can be far more challenging than it first appears. Fortunately, to be forewarned is to be forearmed in this case, and you can read all about the most common mistakes people make when launching a food business, and how to avoid them below.
Not Creating a Comprehensive Business Plan
Your business plan may end up being a single sheet of A4 paper once you have completed your research process, but it is the research and investigation that gets you there that matters. Indeed, once you have answered all the key questions relating to your business, you may well be able to scale it down to a one-page overview, which you can expand on when necessary.
Of course, to get to this point you will need to dig deep into areas that include your target market, closest competition, and what is happening in the food industry as a whole. Indeed, there are some particularly important questions that it's vital you answer before you move on from the planning stages.
The first of these is choosing the kind of food business you will start. Will it be a restaurant where you serve customers at tables, or will your business model include delivery foods or catering events. Once you have the type of model you will be using down, you will need to explore your target market. This relates to the people that will typically be using your services and the more detail you can get on them as a group the better. It is this information gleaned through market research that can help shape your entire business approach and make it as effective as possible. Therefore it's vital you do not skip over this part.
Picking the Wrong Location
Another major boo-boo that many in launching a food business commit is choosing the wrong location for their business. This is because the location is one of the most important factors of success for all food-related businesses, and getting it wrong can throw you often already relatively small profit margins right out.
In particular, you need to carefully balance the benefits and disadvantages to each location you consider, relative to your specific business. For example, if you are running a takeaway only, or a catering business where you deliver a kitchen on an industrial estate can work out cheaper than other options. However, if you want customers to come into your venue to dine, being stuck out of an industrial farm means you will struggle to get the footfall you need to sustain your business.
Forgetting to Get the Proper Licenses, Permits, and Certificates
Unlike many other industries, the food sector is strictly regulated. Unfortunately, this can spell disaster for your company, if you forget to get the proper permits and certificates that allow you to operate. Usually, these permits will include kitchen hygiene inspections and ratings, as well as health and food safety training for your employees.
There are also clear rules governing the use of allergens, including the way that you inform your customer of any risk. In some locations, nutritional and ingredient information is tightly regulated as well, even down to the font and letter size you can use on packaging.
Although, it's wise to remember that while it may seem complicated, informing your customers of precisely what is in your food can be a major boon to your business. Indeed, some food companies targeting specific markets are choosing to get things like this Keto certification for their products. The reason being that it helps inspire trust in customers and also differentiates them from their closest competition, giving them a boost in the marketplace.
Failing to Effectively Market Your Business
Last of all, one of the biggest mistakes that those launching a food business can make is to not market their business well enough. The right people won't just find your business by chance, instead, you will need to make a focused effort to let them know what you are offering, and what benefit this will be to them.
Within the food industry, in particular, having a website where customers can book a table or delivery online without having to pick up their phone to call, can be extremely helpful. Using social media to promote your business with images of your food is a great idea too as customers love to see what they can expect from a visit, and so will be encouraged to try your wares.