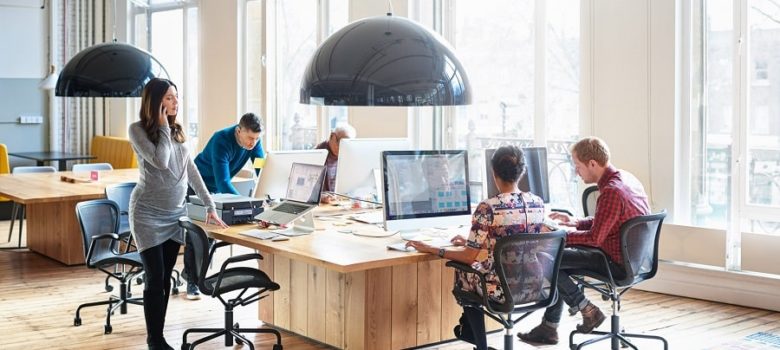 4 Modern Technologies That Will Transform Your Start-Up
As a startup business, you need to always be ahead of the curve when it comes to what you can offer customers. And to do this effectively, along with being able to stand out from the crowd, you need to prioritise modern technology. An industry that's ever-evolving, there are many exciting trends that you should look out for in order to stay on top of your game.
But if you're unsure as to where to start on this front, the process could seem incredibly daunting. To take some of this pressure off and give you some valuable inspiration, here are 4 state-of-the-art technologies available now that will help to transform your startup:
AI and Machine Learning
The impact that AI and Machine Learning are having within the business world is no secret. And as it begins to develop and enter several new industries, it's clear that there is no better time than now to discover what it can do for you.
By utilising AI and Machine learning, not only will you be able to provide exceptional customer service, but you'll be able to automate useful marketing tools, optimise email marketing campaigns, check for fraud and make key data-driven decisions by gaining an insight into customer behaviour.
An example of this in practice is how American Express uses machine learning algorithms to help to detect any fraudulent behaviour.
POS Systems
If you're a retail startup or another type of startup that sells physical products, then this modern technology is bound to be effective. With a POS system, you'll be able to monitor sales, perform inventory management, connect with customers, etc. An invaluable technology, it's very cost-effective and is key in helping your business scale within its industry.
Cloud Technology
Over the last few years, cloud technology has really taken off. From marketing cloud platforms to cloud phone services (such as that offered by www.lighthouseit.us) there are so many applications that the technology can integrate with.
One, in particular, that's picked up in popularity with startups and other businesses alike is cloud storage platforms – which allow you to store crucial business files externally so that they aren't at risk of being accessed by hackers.
A Virtual Receptionist
As your startup starts to grow, chances are that you'll find it more and more difficult to keep up to date with any calls that come in. To prevent this from happening and to save you from having to hire a receptionist, perhaps opt for a virtual receptionist.
External to your business, they will ensure that all of your business calls are answered – no matter what the time of the day. This will help your business to scale and to ease the pressure off your existing employees.
Final Thoughts
So, there you go! Those are just four examples of exciting and innovative technologies that you can utilise within your startup. What technology you choose to implement, will of course, depend on your personal preference, your budget and their applications.
But whatever you choose, you're bound to notice a significant and positive change in your business operations from the moment that you integrate it.