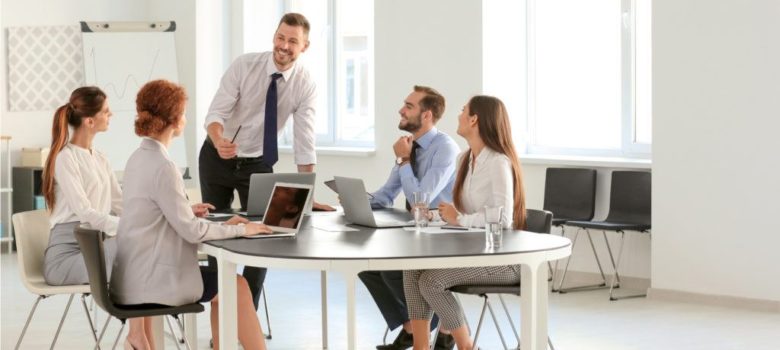 How to Put Together a Killer Sales Team
Businesses are usually made up of different teams who take responsibility for different tasks. One of the most integral teams for your business will be your sales team. As you can imagine, they're the ones responsible for closing deals and securing customers. If this team doesn't perform up to scratch, you're going to end up in big trouble.
On that note, I decided to create this post about putting together a killer sales team. You'll find a few steps and tips to follow that will help you create a team of sales experts that'll bring in loads of new customers.
Hire the Best Talent
Don't get lazy with your hiring process! This is one of the biggest business mistakes you can make as it means you waste money hiring people who aren't good enough. Instead, you need a thorough hiring process that ensures you get the best sales talent around. This means you should create a good application that whittles out all the unsuitable candidates before interviews. Then, in the interviews, make them practical. Get your candidates to perform some mock sales calls to see how they stack up. The best ones will pass with flying colors, giving you the confidence you need to make a good hiring decision.
Train Each Member of the Team
When you've hired all the members of your team, you still have some work to do. All of these people could have different experiences and different methods of selling. You need to ensure that everyone is on the same page and understands the main selling techniques that work for your business. So, you should put them through some sales training to get everyone up to speed. As you can see from these SAP Litmos reviews, sales training is available online via e-learning platforms. You can send your team the specific training to do, and they complete it at home. Continue providing them with training throughout their career so they continue to develop into the best salespeople around.
Add a Splash of Competition
Here's where you take your sales team from good to great! Add in a splash of competition to make your team compete with one another. This is done to encourage better sales performance all the time. It's very easy to integrate this into a sales team by setting targets for every week or month. Whoever reaches the targets first – or exceeds them the most – will win a prize. Keep this up all-year-round and you'll have a team that's eager to impress. Also, it creates a good bond within your team as well. It's almost like soccer players all vying to be the top goalscorer in the team. There's a sense of camaraderie and banter that pushes them even further.
Follow these simple steps to create a killer sales team that brings home lots of money. It's all about hiring the best individuals, first and foremost. Then, you ensure everyone is trained and understands the correct sales techniques. Finally, you introduce some friendly competition to make the team bond together and perform at a high standard.