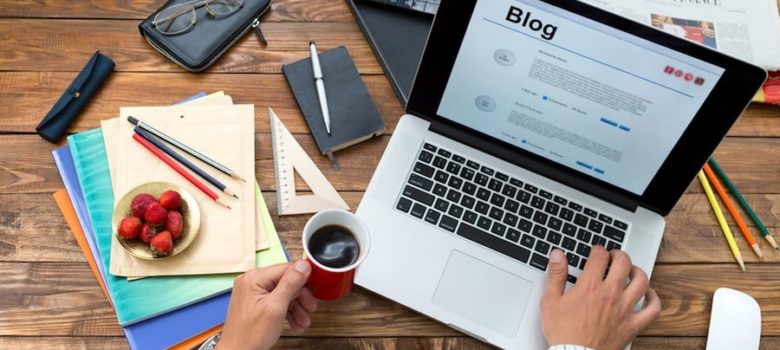 4 Reasons Your Business Needs a Blog
The world of blogging can seem alien to many people, including business owners, but there is a great benefit to adding a blog to your company, whether you sell products online or not. In a world where more people than ever access the internet and even consult search engines and review sites before purchasing or committing to services, having a digital presence has never been more vital, especially for smaller companies.
If you are new to websites and blogging, you need a site to host content and a domain name, so people know where to find you. A domain name is your virtual address. Once you have purchased your domain name, you can attach it to a website. Don't overcomplicate things, and try a No-Code Website Builder for ease.
Then you can start creating content. Digital content and long-form informative and descriptive articles can be written to allow consumers to learn more about you as a company and why what you offer is what they need. It can also include content about your industry, products, services, how-to guides, and more. Focus on creating what is called evergreen content, which is content that is valuable all year round or content that can be searched for seasonally, such as Christmas content.
So how exactly can a blog support your small company?
With Local SEO
Your customers need to be able to find you online. It is as simple as that. Your address, opening hours, prices, etc., are all vital pieces of information and should be easily accessible to everyone who needs to know this.
Local SEO is using keywords to target users in your local area. These keywords will be used repetitively throughout your content to appease the algorithms and increase the likelihood that people in your immediate vicinity will find you via search queries. To get local SEO correct, you need to research what search terms are used concerning your business and your local area. So if you are opening a bakery, a blog that uses local areas and phrases such as bakers close to me, or where can I buy cupcakes near me can help expose your store to new customers who might have otherwise found you.
To Establish Yourself as an Expert
Do you own an interior design company? Having a blog on your company's website allows you to establish yourself as an authority in your industry. Publish articles about design trends, pet safety during home improvements, starting your new home project, etc.
You can share blog entries with updates following industry conferences or conferences discussing new trends that impact your consumers' purchase decisions. Make use of your blog as a repository for your podcast transcriptions, and allow it to serve as a landing page for fans who may have come across your brand through other channels.
Gives You a Supply of Content You Can Reuse
Do you use social media? These days active social media accounts are part and parcel of running a successful business and marketing campaign.
Are your professional social media accounts always hungry for new stuff to share with their online followers? A well-written blog post can be repurposed time and time again as shareable content on different platforms. Plus, your social media accounts need to work with you as sales magnets, so informative content to support what you do will always be welcome with your followers.
You can include quotations, photographs, or screenshots from your post to engage your audience on the social networking networks you use. Your web marketing plan should work together to convey a consistent message and inviting face. Try not to venture off-plan when sharing to your social media. Create relevant content for each platform and vary it to avoid being repetitive.
To Support Your Online Store
Now, a company blog can run on its own as its own site, or it can be in conjunction with an e-commerce site. If you sell products or services online, chances are you will find it somewhat tricky to include all of the keywords people might use to find companies such as yours.
This is why you need a business blog. Blog posts allow you to work in optical search terms and consistent search terms. If you sell supplements, for example, you can create many blog posts about the benefits and studies relating to all the accessories to sell. But if a specific supplement becomes a hot topic – such as "increasing Vitamin D levels to ward off covid" you cannot get this into your product listing, nor should you be continuously changing your product description to account for search term trends. But you can create content to help target this traffic and get a piece of the action.