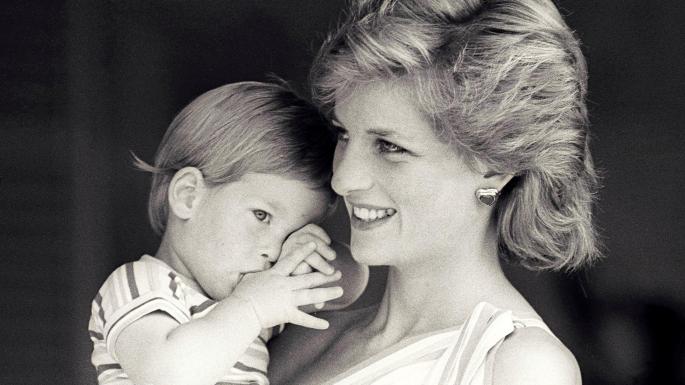 The true cost of being open with insurers
We are all urged to be more honest about mental health problems — to end the stigma — but this can raise the price of cover by 200%
How does the financial services industry treat people with mental health difficulties? Dismally, according to an investigation by Money that looked at the price customers pay for being open with insurers about conditions such as anxiety, depression and bipolar disorder.
Prince Harry revealed recently that he sought counselling after enduring two years of "total chaos" in his late twenties as he struggled to come to terms with his mother's death. His honesty was applauded, with the prince, now 32, saying he came "close to a complete breakdown on numerous occasions".
One in four adults, and one in 10 children, will experience mental illness, according to NHS England. But tell an insurer about such a problem and you may find your premium soars by up to 200% — or you are simply refused cover.
This can happen even if you have made a full recovery from a condition. The time frame depends on the insurer. Some ask potential customers to disclose all mental health episodes, regardless of when they occurred, while others want to know only about the past five years. Withhold any information and you could be refused a payout if you make a claim.
Brett Hill, managing director of the Health Insurance Group, an independent adviser, said: "Those who disclose episodes of poor mental health, even something such as postnatal depression or post-traumatic stress from a bereavement or a partner having an affair, face the possibility of having their insurance premiums impacted. But if they don't declare them, they run the risk of having a claim declined."
The insurance giant Legal & General said about a fifth of its payouts on income protection policies — for people too ill to continue working — are for mental health problems. This is higher than the number of payouts for both cancer and strokes. The rival insurer Aegon said the figure was even higher at about one-third, with anxiety, depression and work-related stress the most common conditions.
A growing number of providers are excluding mental illness from income protection and life insurance policies because of the high number of claims. Some travel insurers will not cover pre-existing conditions, and the cost of motor cover may rise because of certain diagnoses or simply because drivers are out of work as a result of this type of illness.
Emma Thomson, a director of the broker LifeSearch, said: "For most insurers, mental health will include a large range of conditions such as stress, postnatal depression, eating disorders, addictions, ADHD, ME, as well as the more obvious depression and anxiety."
Such conditions do not only affect sufferers mentally, Thomson added. "There is a link between poor mental health and poor physical health that could lead to early deaths. For example, poor eating habits, poor management of other health issues, and alcohol and drug misuse are all related to mental health issues."
The challenge of finding cover
It can feel "practically impossible" to find cover that is not eye-wateringly expensive, said Polly Mackenzie, director of the Money and Mental Health Policy Institute. This heaps more pressure on those with such troubles, who are three times more likely to be in "problem debt", according to the institute, a charity.
"Shopping around and securing the best insurance deal can be hard, but if you're living with a mental health problem it can feel practically impossible," said Thomson.
"If depression means you struggle to get out of bed or to remember complicated information, anxiety means you struggle to talk on the phone, or bipolar disorder makes you feel invincible and impulsive, working out how much cover you need and navigating an application process can be out of the question."
1 IN 4
Number of adults who will experience mental illness. For children, it is 1 in 10
The institute's research found mental health problems can severely affect consumers' ability to take out insurance and locate the best deals.
Speaking on the eve of Mental Health Awareness Week, Mackenzie said: "It's time for the industry to adapt to help support people living with a mental health problem, just as it does to help people with physical disabilities who struggle to access written materials or engage on the phone."
Life cover and income protection
A history of mental illness increases life insurance premiums by as much as 100%, depending on the condition, figures from LifeSearch show. The cost of an income protection policy could soar by as much as 200%, according to the Health Insurance Group.
Underwriters will typically look for a cause of the illness, such as divorce, as this suggests a lower risk than if there is no clear explanation, said Thomson. Last week Brad Pitt revealed he had been having therapy sessions following his split from Angelina Jolie, which was fuelled by his heavy drinking. "I could drink a Russian under the table with his own vodka," Pitt told a magazine, adding that he now drinks only cranberry juice and fizzy water.
"Most applicants will be able to get cover, though at a higher cost or with an exclusion, but more serious instances such as suicide attempts and episodes needing psychiatric treatment could lead to larger increases or an application decline," said Thomson.
Private medical insurance
Mental health cover can increase the annual premium by as much as 11% when you first take out private medical insurance, according to figures from the Health Insurance Group.
The high cost of private hospitals means mental health conditions can have a significant impact on the cost of renewing cover. Hill said: "In most instances, a health insurance policy will exclude cover for pre-existing mental health conditions." This means that, even if a customer chooses to pay extra so a policy includes treatment of such problems, they will not be able to claim for any pre-existing mental health conditions.
All insurers restrict the amount of treatment they will provide in some way: by applying a monetary cap, such as £1,500 for outpatient treatment; a time limit, such as 28 days for inpatient treatment; or limiting cover to "acute episodes", so the cost of long-term, routine treatment or monitoring is excluded.
Some providers, such as WPA and the Exeter, do not cover mental health treatment. Charlie MacEwan, a director at WPA, said this was for cost reasons: "Psychiatric conditions tend to be long term and the aim of private medical insurance is to treat acute illnesses and restore our customers to good health."
Nick Jones, a manager at the Exeter, said: "Our ambition is to add an option of psychiatric cover in the future, provided we can deliver a benefit that offers real value at affordable costs."
Other insurers cap the amount they are prepared to pay. Brian Walters, principal at the broker Regency Health, said: "CS Healthcare, for instance, provides £1,000 per year for outpatient psychiatric cover only, while April UK provides £8,000 per year, of which £1,000 can be used for outpatient treatment."
While some private medical insurance plans provide "full" cover for mental health, maintenance treatment for a chronic condition is not eligible. "Psychiatric care will therefore only be covered while the condition is in an acute phase," said Walters.
Travel policies
Those with mild symptoms or who have a history of mental illness within the past five years may see premiums increase by up to 50% for travel insurance, while more severe symptoms may lead the cost to double, according to the comparison website moneysupermarket.com. However, those with a history of self-harm or suicide attempts could pay as much as 200% more.
Car insurance

Fortunately, the cost of motor cover will increase far less — by 10% to 20%, said Moneysupermarket. Providers will want to know if you have a condition that is on the Driver and Vehicle Licensing Agency's notifiable list (gov.uk/health-conditions-and-driving). It includes bipolar disorder and schizophrenia. You could be fined £1,000 if you fail to reveal a condition that might affect your ability to drive safely.
Kevin Pratt, consumer affairs expert at Moneysupermarket, said: "They'll want to know if you have a listed condition, but will probably not ask for further details if the DVLA has approved your licence."
What to do if you have problems obtaining cover
The Equality Act 2010 says it is unlawful for insurers to discriminate against people with a disability of any kind, unless the disability makes them a greater insurance risk.
The act defines disability as "a mental or physical condition that has a long-term effect on your ability to do normal activities".
Insurers can charge more if the disability does create a greater risk, but they must base their assessment on a reliable source, such as official statistics. It is illegal to have a blanket policy of refusing to cover people with mental health problems or charging them higher premiums.
How to cut costs 
If you feel you are being priced out of insurance because of a mental health condition, you can get help.
Try a specialist. Orbis, Staysure and All Clear help travellers with pre-existing conditions, for example.
Use a broker. The British Insurance Brokers' Association has a database of specialists in particular types of cover. Search online at biba.org.uk or call 0370 950 1790.
If your mental health issue is more serious, you may not be able to get traditional income protection, so consider an accident and sickness policy. "While these policies will exclude pre-existing conditions and/or most claims for mental health, they will provide cover for other illnesses and, of course, accidents," said Emma Thomson at LifeSearch.
Ask your GP or psychiatrist for a detailed report on your condition. This will give insurers an up-to-date indication of your mental health.