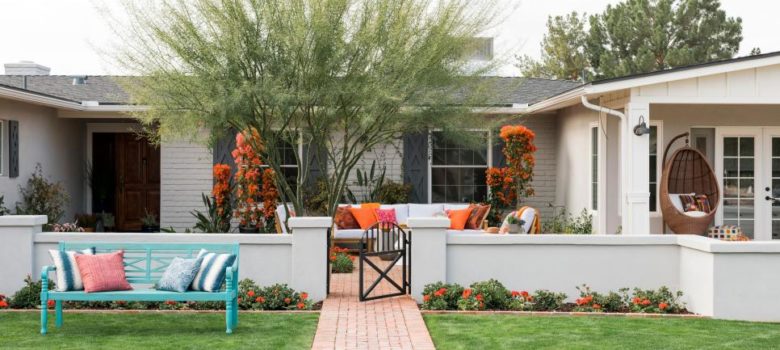 5 Tips on Creating the Perfect Home Outdoor Entertainment Area
Do you love spending time outdoors? Whether you're barbecuing with friends, watching a movie under the stars, or just relaxing in your backyard, an outdoor entertainment area is a perfect place to enjoy the summer weather. If you're looking to create the ideal outdoor oasis, keep reading for five tips on how to get started!
Build a Fire Pit Area
A fire pit is a great way to create an outdoor gathering place for friends and family. Not only does it provide heat on chilly nights, but it also adds a cozy atmosphere that's perfect for socializing. If you don't have room for a traditional fire pit in your backyard, consider building a smaller version using concrete grout bags and bricks. Just be sure to keep safety in mind when creating your fire pit. Ensure the area is clear of flammable materials, and always be cautious when tending to the fire.
Create a Comfortable Seating Area
When it comes to outdoor seating, the options are endless. If you're looking for something simple and inexpensive, consider using old pallets or wooden crates as chairs that can easily be rearranged into different configurations depending on your needs. You could also build an L-shaped bench out of wood planks to provide plenty of seating space for guests when entertaining outdoors! Or suppose you want a more permanent solution. In that case, concrete blocks work well, too, since they're durable enough to withstand any weather conditions without losing their color over time like other types of materials might do.
Add Some Shade
A shady spot is a must-have for any outdoor entertainment area. Not only does it provide relief from the sun's heat, but it can also be a great place to relax when the weather isn't ideal. If you don't have any trees in your backyard that can provide a natural shade, consider adding an awning or pergola to your design. These structures not only look great, but they also provide much-needed shelter from the rain and wind.
Install a Lighting System
One of the best things about outdoor entertaining is that it can go on into the night! And to make your evening gatherings even more enjoyable, consider installing a lighting system in your backyard. This could be as simple as stringing fairy lights through the trees or putting up lamps around the seating area. Not only will this add a touch of ambiance, but it'll also keep you safe when walking around at night.
Choose the Right Furniture
If you want your outdoor area to be comfortable and inviting, it's essential to choose furniture that suits both your taste and budget. For example, if you're looking for something more rustic, wooden tables might work better than plastic ones because they're easier on the eyes when paired with other organic materials like stone floors or brick walls. If money isn't an issue, consider investing in quality pieces from brands such as Ikea, which offer great value for money without compromising style or comfortability!
These are just a few tips to help get you started on creating the perfect home outdoor entertainment area. By following these simple guidelines, you can be sure to make an oasis that friends and family will enjoy for years to come!