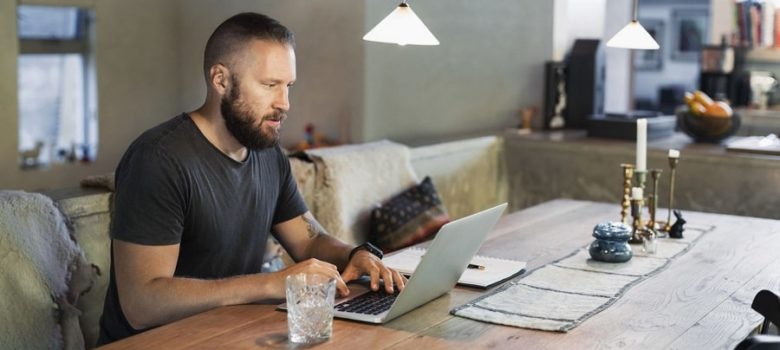 Tips That Will Make It Easier for You to Work from Home
A lot of people believe that working from home is a breeze. They think that it is super easy because you get to be in control every aspect of your career. This is not the case at all, in fact, working from home can be just as difficult as having a full-time career if you do not take the right steps in setting up a productive environment.
Always Try and Start Early
When you work in an office, you have your entire morning commute to help you to get up and feel ready. At home, you essentially go from your pillow to your laptop in less than 5 minutes and this can leave you feeling jarred and just demotivated in general. One way for you to be more productive when working from home is to get a routine. Have breakfast before you work, go out for a walk or even go out for a coffee. This can work wonders for your productivity levels and it can really help you to take back control of your schedule.
Act as If You're in the Office
You need to do all the things you would if you were going to work in an office. Set your alarm, put on some nice clothes and also have a separate laptop for work use. If you don't do this then you may find it a little too easy to climb back in bed and this is the last thing you need when you have a full day ahead of you. It also helps to have a structure as well, so that you can finish at a set time and have breaks regularly. If you don't then you risk burning yourself out and you may even lose motivation. This can have a devastating impact on your career and what you are trying to build for yourself, so take the time to look after yourself as much as possible.
Find Your Motivation
Think about it, what caused you to work from home in the first place? Did you want more flexibility in your career? Did you experience an injury and can no longer travel into work? Either way, it helps to look back at the reason why so that you can regain your motivation and ultimately be more focused as a result. Doing this may also help you to explore new avenues of support as well, such as contacting a personal injury law firm or even hiring a freelancer to increase the flexibility of your schedule.
Organise Your Workspace
It's so important that you are able to go through everything and organise your workspace. If you don't then this will really make you experience even more problems throughout the day. You may lose motivation, not be able to find what you need and generally have a tougher time getting everything in order. All of this can be avoided if you take the time to clear up your space from time to time and it is well worth the effort.