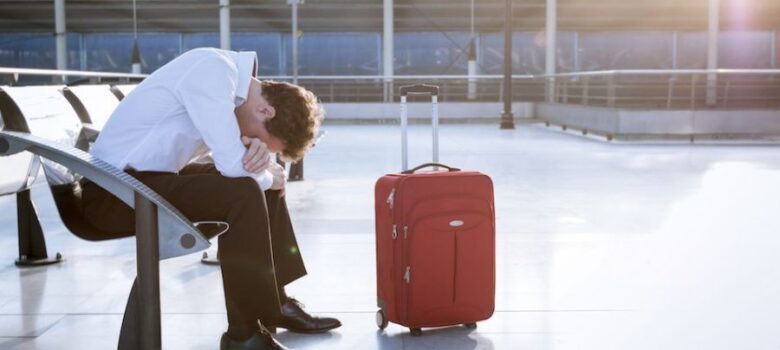 What to Do When Travel Plans Go Awry
No one goes on vacation with the view of things going wrong. Still, sadly some people experience less than perfect situations when traveling either within the US or traveling abroad. Knowing what to do in the event of the unexpected ruining your trip can help you to rectify things easily and ensure things get back on track as quickly as possible.
Sickness and Accidents
If you become ill during your trip, you can worry about getting the right medical help, especially if you don't speak the language. It is always advisable to take with you a small first aid kit with items you can use in the event of any illnesses or accidents. Pain medication, band-aids, bandages, sterile wipes, sickness, and diarrhea medication, can all come in handy too. As can making sure you have a suitable translation app on your phone to assist you in times of miscommunication due to the language barrier. Making sure you have appropriate travel insurance to cover you against hospital treatment should you need it will enable you to get the care that you need without worrying about the huge expense that could accompany it.
Altercations
From time to time, situations do arise where there are physical altercations with other people. Be it due in part to your behavior or activity or sheer bad luck and being in the wrong place at the wrong time. Having location services turned on on your phone can assist you in getting medical help or assisting the police in finding you if you are in an unfamiliar area. Ensure you know how to handle altercations with security before your trip to ensure you do not act in a way that worsens the situation.
Always tell people where you are going and when to expect you back, even if just via a text from your friend, so should anything happen to you, someone is aware of your expected plans and location.
Cancellations and Delays
Flight cancellations and delays can be extremely stressful for passengers. If the flight is canceled or significantly delayed for any reason, it is the airline's responsibility to arrange for the passengers' stay and food until alternative arrangements can be made. Depending on the distance of the travel destination, airlines may also be required to compensate passengers for delays that exceed three hours. In such situations, it is always preferable to be aware of one's rights as a passenger to avoid unnecessary risks and harassment.
Losing Important Documents
No one thinks that they will lose their flight plans or passport, but if you do, this can seriously affect your trip and throw out your whole itinerary. In the fit instance, it is recommended that you make copies of all of your important documents. Take screenshots or pictures on your phone for digital copies in case of poor internet service or even none at all. Take pictures of printed documents and your passport, as well as printed copies for extra security. If you do lose anything, you still have a backup of important details, especially if you lose your passport.