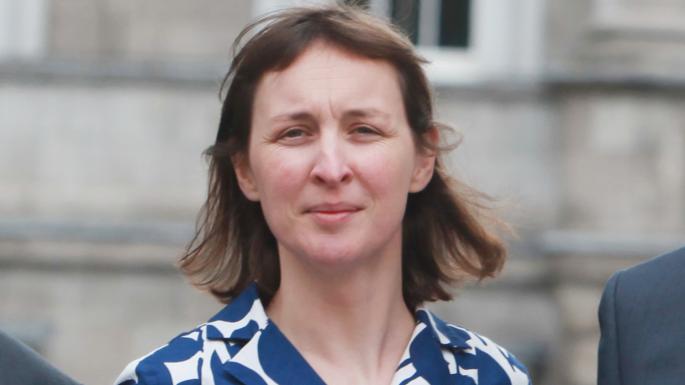 Banks 'must ease up' on businesses in arrears
Banks should give greater consideration to the viability of businesses struggling with non-performing loans when arranging debt deals, a chief economist has said.
Rowena Dwyer, of the Irish Farmers' Association (IFA), said that lenders should be more accommodating of small businesses which are in arrears but could eventually repay their debts.
"Discussions [with banks] are all about what can be recovered, what can be maximised and so on, but not actually about leaving a viable business behind," Ms Dwyer said.
She was reacting to a recommendation from the European Commission that Irish banks should offer debt write-offs for viable businesses and households to tackle the persistently high level of non-performing loans (NPLs) on their balance sheets. In its recommendations published last month the commission said that the stock of NPLs had been declining over the past year but that the pace of reduction was slowing down.
Ms Dwyer said that she was "struck" by the recommendation as it was the first time such a policy had been endorsed by the commission.
Irish banks have been slow to agree debt-forgiveness deals for Irish businesses and households as they look to recoup as much as possible from the outstanding loans. There have also been fears that debt writedowns could encourage moral hazard whereby borrowers intentionally default on their loans with the expectation of having some or all of their debt forgiven.
Ms Dwyer said: "We absolutely need to tackle non-performing loans. It's been a horrible decade for those who find themselves in that situation. At macroeconomic level our banks need to be in better health.
"I was very struck by the fact that the [commission's] recommendations gave an explicit recommendation to include, as part of the options for dealing with non-performing loans, write-offs for viable businesses because up until now the negotiating environment certainly hasn't allowed for that."
She said she was "not for a second" suggesting blanket write-offs for struggling borrowers but that if the country's government and banks were serious about implementing the recommendation lenders should take greater heed of the repayment capacity of businesses.
Non-performing loans account for 14 per cent of domestic banks' loan books compared with a peak of 37 per cent at the end of 2013. The average across the EU is 5.3 per cent.