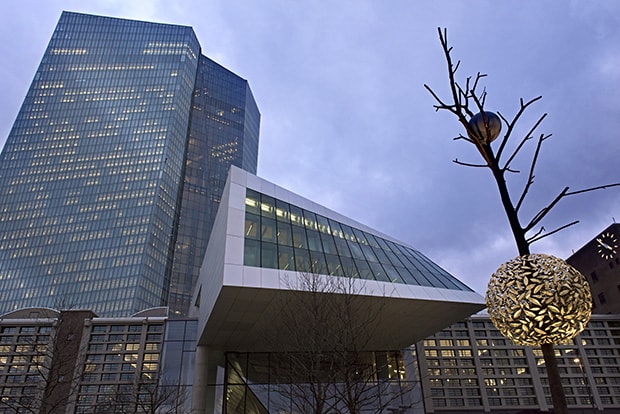 Bank's €449,000 bonus to keep 28 'key' staff
The Central Bank paid out almost half a million euros to 28 employees as part of a programme to retain important staff last year.
Retention payments totalling €449,000 were made to "key employees" identified as holding strategic roles critical to the success of significant projects being undertaken by the bank. Figures released in its annual report showed that the 28 staff members were given the lucrative incentive in addition to their existing salaries. The previous year three employees were paid a total of €38,000.
The staff selected must agree to extend their notice period from three months to six in return for the money. "This policy was developed in response to the Bank's risk of losing key employees who are in certain strategic roles critical to strategically significant projects with regard to the functions of the bank," the annual report states. The 28 payments were to staff who were identified in 2015 as "target employees".
Philip Lane, governor of the Central Bank, said that he was satisfied that it was adequately staffed to deal with the increased workload associated with Brexit applications despite there being 200 vacancies that need to be filled. "While we have considerable experience in dealing with authorisations of large financial firms, we have also set up new teams to deal with the expected increase in the volume of applications and are satisfied we have calibrated our capacity to deal with both expressions of interest from firms, to substantive discussions regarding authorisations," Mr Lane said.
Gerry Quinn, the chief operations officer, said that the bank had 1,600 full time equivalent staff which is about 200 short of its target level. It had a net increase of 83 staff last year — down from an increase of 150 in 2015. Last December, Michael McGrath, the Fianna Fáil finance spokesman, said figures showing that six in ten vacancies were in supervisory roles raised serious questions about the capacity of the regulator to effectively manage risks.
According to the Central Bank's annual report, attracting and retaining people with relevant skills and experience continued to be a significant challenge last year. Mr Lane said that the challenge was not unique to the Central Bank and added that he was "fairly sure" it was the case for regulators in other jurisdictions too.
The report confirmed Mr Lane was paid a salary of €254,048 last year. His deputy, Cyril Roux, who is also the head of financial regulation and is leaving the bank for a job in the private sector, was paid €310,000.
The Central Bank made a profit of €2.3 billion last year. After retained earnings, about €1.8 billion will be paid to the Exchequer. Mr Lane said that the high level of profitability was driven primarily by legacy issues such as interest income earned on the special portfolio acquired as a result of the liquidation of IBRC — the entity formed out of a merger of the former Anglo Irish Bank and Irish Nationwide Building Society. The governor said profits would return to a more modest levels in the coming years.