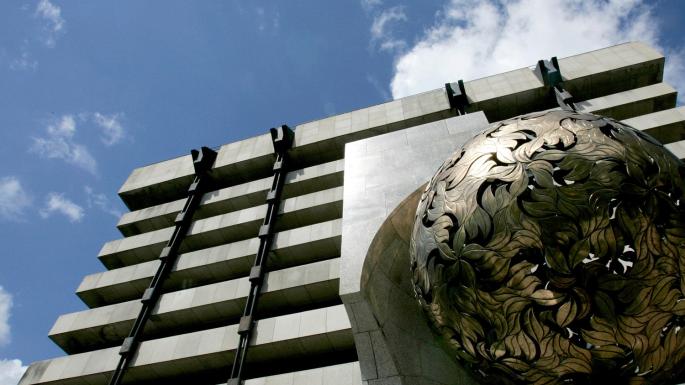 International banks flunk regulatory test
Only one international bank based in Ireland has complied in full with its regulatory obligations, the Central Bank has said.
It has completed a series of inspections of international banks "to assess the extent to which it can rely on the accuracy and integrity of regulatory returns submitted", according to a report published yesterday. The Central Bank's supervisory team found a number of weaknesses across the institutions. The report did not name the bank that was in full compliance.
Inspectors noted a lack of appropriate development of information technology systems and insufficient human resources within the regulatory reporting functions of a number of banks. "As a result, in the majority of banks inspected, the end-to-end regulatory reporting processes are predominantly manual in nature and require a significant level of manual intervention," the report said.
"These manual interventions are not appropriately documented and rely on the knowledge and experience of a limited number of key staff. This under-resourcing of the regulatory reporting function in terms of IT systems, staff numbers, skills and experience emerged as a key theme of the inspection."
The reporting processes followed within a number of banks are significantly prone to errors, with many instances of "duplication, misclassification or incorrect assignment of fields" noted by the inspection team. These issues are compounded by weak regulatory reporting control environments in many of the institutions, with gaps in procedural documentation and inadequate review processes, the Central Bank said.
In a number of banks reviewed, inspectors identified issues in relation to the oversight by the internal audit function. "The scope, depth and frequency of the internal audits conducted within the banks relating to the end-to-end regulatory reporting process fall significantly below what is expected and there are issues with the appropriateness of the rating scales used," the review concluded.
The banks included in the review are deemed to be "less significant institutions" according to the rules of the EU banking union. Banks that are considered to be significant institutions are overseen directly by the Single Supervisory Mechanism based in Frankfurt.
All the banks that are not in full compliance have received letters listing the remedial steps that have to be taken. "We expect all banks operating in Ireland to have robust regulatory reporting processes and controls that are proportionate to their business," the Central Bank said.
A number of reviews of the financial crisis in Ireland concluded that inadequate supervision of the banking sector was partly responsible. The EU banking union was set up at the end of 2014. There is now a common set of regulatory standards across all eurozone banks.