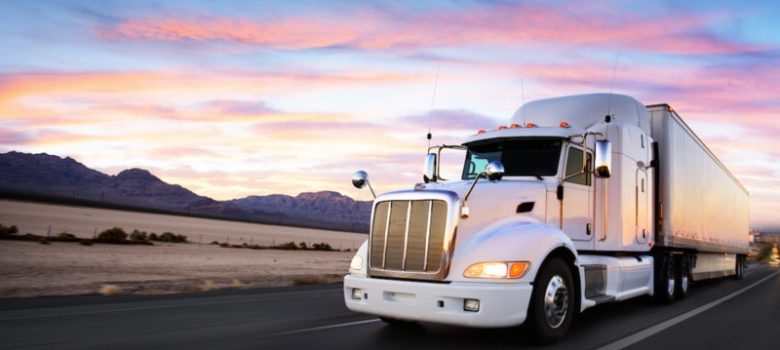 How to Become a Truck Driver: The Ultimate Guide
Quite a few people have thought about becoming a truck driver. While you wouldn't make it rich as a trucker, it can be a steady and reliable income. There also isn't much of a barrier to entry, although you'll need to jump through a few hoops. That's only if you know how to become a truck driver, however.
If you're unclear about this, then you might think that it'll be a lot of hassle. It doesn't have to be. Getting registered as a truck driver and finding a trucking job doesn't need to be complicated. You'll need to keep a few things in mind when you start.
How to Become a Truck Driver the Stress-Free Way
Figuring out how to become a truck driver can be tricky. Many people think that it'll either be a lot of work or relatively little. The reality is a bit of both; you'll have to put in some work, but it shouldn't be too difficult. First, you'll need to get certified as a truck driver, which typically entails going to driver school.
While you're going through your training, you should expect to go through several exams, including a physical. These will subsequently extend to licensing exams, which you'll need to obtain before you can start truck driving.
You'll typically need a CDL license before you start driving. Once you do, however, it's time to find a job. It's also possible that a company will hire you without you having obtained a CDL license. Generally speaking, they'll pay for you to go through your training and pass your exams before you're on the road.
You should expect to spend a few weeks driving with a trainer during a probationary period. After that, you'll be a full-fledged truck driver.
Is Truck Driving the Right Choice for You?
Before you become a truck driver, you'll need to make sure that it's the right decision for you. How do you know if trucking's the right career path for you? You'll need to figure this out. Jumping straight in mightn't be the wisest decision. If you find that it isn't the right career for you, then you might need to find a new position.
Getting out of trucking as a career can be almost as difficult as getting into it. It's tricky to arrange interviews with companies if you're hundreds of miles away, for example.
Thankfully, there are ways of figuring this out without jumping straight in. If you know any truck drivers, think about speaking to them first. They can give you accurate and honest advice about what life as a truck driver is like. If you have any concerns or questions, then ask. As long as it's someone you trust and that's happy to help, there shouldn't be an issue with this. It could also be worth going on a ride-along with them at some point. Doing so – even for a few days – will give you an accurate glimpse of what the job is like. Asking a trucking friend if you can do this is an option. It can be a win-win situation, as you get an insight into trucking and your friend gets some company while on the job. It could be more effective than you'd think.
Once you know how to become a truck driver, you'll need to keep a few things in mind. As attractive as the position is, there can be some drawbacks with it.
You'll need to keep them in mind before committing yourself to trucking. Part of this could involve getting the right insurance for truckers, knowing your mechanics, and more.
As obvious as these are, there are a few things you mightn't have thought of.
There'll Be Stress
Most people don't think that truck driving will be stressful. All you'll be doing is driving, and that can be relaxing, right? There's much more to the job than that. You'll have to deal with a lot of stress sources. Traffic jams, finding parking, and getting your truck repaired can all be stressful. You'll need to manage this effectively. Once you're able to handle this, you can take truck driving in your stride.
That could be more overwhelming at the start of your trucking career, as everything will be new. After that, however, you should be able to handle it quite effectively.
If you're not someone who deals with stress well, then a truck driving career may be worth avoiding. Though there's stress involved in every role, truckers can deal with a lot more than others.
You'll Need to Be a Good Communicator
While you'll often be alone in your truck, truck driving isn't as solitary an experience as you'd think. You'll need to deal with multiple people.
Some of the more obvious are:
dispatchers;
customers;
mechanics.
You'll need to be able to communicate with each of these people effectively. How successful you'll be in the job can depend on this.
By communicating properly, you can save yourself a lot of time and hassle. You'll know exactly where you're going, how long repairs will take, and much more.
You can also plan things out much better. If you communicate effectively with your customer, for instance, you can arrive at a time when they're there.
You wouldn't end up needing to spend time waiting for them.
Your Relationships Could Suffer
Truck drivers often spend more time on the road than they do at home. For many, that can be attractive, as they prefer life when they're driving.
Other people, however, mightn't like the lifestyle. Being away from home for large chunks of time constantly will put a strain on your relationships. If you have a spouse, that'll be especially true. When you're considering how to become a truck driver, you'll need to know how to manage your relationships.
When you're on the road, your spouse will have to manage everything in the household. They could also start feeling lonely, especially if there's nobody else living in the house.
That can affect people emotionally. You'll need to make sure that you and your relationships can handle it. If they can't, then a trucking life mightn't for you.
You'll Need to Adapt
Life on the road means needing to adapt. You'll be changing quite a lot about your lifestyle. That could be more difficult to do than you'd expect. You could also be surprised how often you'll need to adapt. You'll find that you'll be on and off the road relatively regularly.
The switch between these two can be larger than you'd expect. If you live with a spouse, there'll be even larger changes. You'll go from being alone on the road for days or weeks on end to being at home with your partner. Though you'll enjoy both, the lifestyles will be different, and you'll have to adapt to these.
Your partner will also need to adapt to these changes.
Wrapping Up
If you don't know how to become a truck driver, it can often seem as though it'll be a lot of work. While you'll need to get a few things done, it doesn't have to be difficult. Each of the above steps shouldn't take too long. You'll need to make sure that you're prepared to be a truck driver, however.
As appealing as life on the road can be, there are some negatives associated with it. You'll need to go into it with your eyes open. Once you're prepared and know what you're doing, you shouldn't have an issue becoming a truck driver.