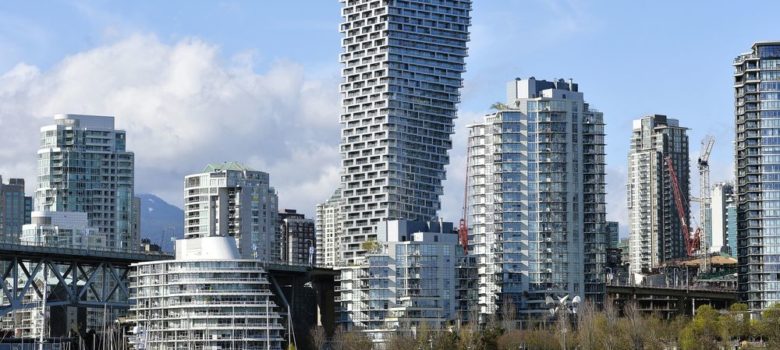 Best Appreciating Cities for Real Estate Investing 2020
If you're looking to add to your real estate portfolio, you may be wondering: is now a good time to invest?
There's strong evidence to suggest that real estate will rebound after the pandemic, so now is the time to take advantage of low mortgage rates and start hunting for an investment property!
Whether you're purchasing your first investment property or your 10th, take the time to do your research. Researching the market will narrow down the best appreciating cities, and from there you can focus on properties with a high rental rate relative to house price.
The 3 key features to keep in mind when you're comparing cities:
Appreciation rate: what's the forecasted appreciation rate in the city?
Rental price relative to mortgage repayments: can you cover as much of your mortgage as possible?
Rental occupancy: how easy is it to rent out a property? Are vacancy rates low?
Keeping in mind these key features, we've listed a few of the best cities for real estate investing in the US and Canada for 2020.
Boise, Idaho
Home prices are continuing to rise in Boise due to high demand and low housing supply. If you want assured capital gain, the Boise housing market is appreciating at a rate of roughly 10% each year.
Boise's low cost of living (around 4% lower than the rest of the US) and employment opportunities, are driving strong population growth with nearly 19,000 net migrations per year.
East Boise, North End, West Boise, Downtown and Central Beach, are some of the top areas to concentrate your search for rental properties.
Dallas, Texas
Dallas is another good city for getting started in real estate investment. It has good availability of housing stock and a high rental rate relative to house price. Another bonus is that Dallas has the highest amount of renters anywhere in the US; 52.9% of Dallas rents vs. 33% nationally. So get a foot in this market and a steady supply of tenants is guaranteed.
A wide range of investment properties and all budget levels are catered for in Dallas. Properties tend to be 5% – 15% below market value, and the 3 year appreciation forecast is 11.4%.
Neighborhoods located close to White Rock Lake and Lake Highlands are popular with young families, while Oak Lawn, Uptown areas and Downtown Dallas attract young professionals.
Atlanta, Georgia
Atlanta's fast population growth (14% in the last decade) and high employment rates, make this property market ripe for the picking.
With house prices expected to increase in the next few years, Atlanta is an attractive prospect for savvy buyers. Average median rents and a 3 year appreciation forecast of 9.3% promise lucrative returns.
The West End, Midtown, Buckhead, Little Five Points and Castleberry Hill are just a few Atlanta neighborhoods to keep on your radar but there are plenty of other areas.
Vancouver, B.C
The outlook for Canadian real estate overall is positive and house values are expected to appreciate 3.2% in 2020. Metro Vancouver continues to perform well for investors without fail, year after year.
With average house prices in Metro Vancouver over $1.2 million, entry level investors should focus on Greater Vancouver and the Lower Mainland which have average home prices below that figure. Neighborhoods that offer good value for money and the possibility of future growth include Burnaby, Coquitlam West, New Westminster and North Shore Port Moody.
If you want even more affordable housing, areas outside Vancouver such as Penticton, Kamloops, Kelowna and Vernon have low vacancy rates, high quality apartments under $150,000, average rents of $1,200 to $1,500 per month and capitalization rates of 4.75% to 5.5%.
Find a Local Real Estate Agent to Help You Invest!
Touching base with a real estate agent who knows the city makes the whole process much easier. He or she can show you what's available for your budget, suggest areas to focus your search, and assist you in this new Covid-secure buying environment. So once you've decided on your city, your next step is to get in touch with a local real estate agent, talk through your plans and get the ball rolling.
P.S. Many thanks to Ron Parapa for providing such a valuable post. Ron is a passionate, experienced and honest Realtor who defines 'full service' as 'going above and beyond' for each and every client. His 13 years' experience as a Vancouver realtor has given him extensive knowledge of the rapidly changing B.C. market, which is beneficial for investors wishing to increase their portfolio of rental properties.