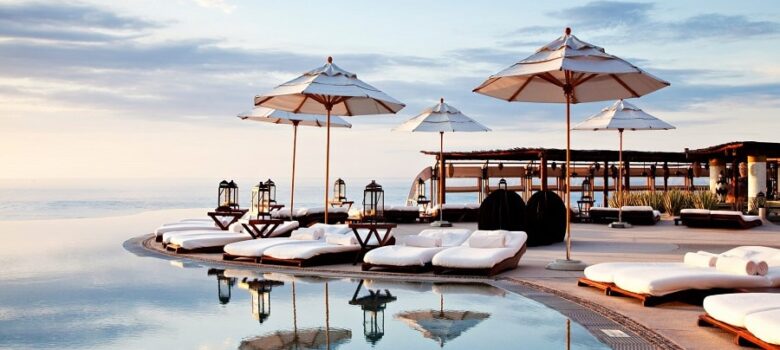 Discover the Ultimate Elements of a Luxury Vacation
Are you looking for a special, luxurious experience on your next travel adventure? Here are some of the possibilities that you should definitely consider.
Make the Right Choice With Transportation
First, you do need to think about transportation options. Obviously, one of the easiest ways to guarantee that you do get a luxury travel experience is to book a first class flight. We know what you're thinking here and it's true that first class could be well beyond your budget. However, that doesn't have to be the case. There are tricks to getting a first class ticket. If you show up at an airport always ask if any first class tickets have been cancelled. You might be able to upgrade for a fraction of the sales ticket as they always want to fill seats like this.
Of course, you could go one step further and rent or even buy a private jet. Private jets for sale are available on the market right now and you can even hire a pilot to fly it for you. Obviously, you're going to need a special type of budget to manage this option. But it's something worth considering if you ever save enough money. You can also make money off this idea by renting the jet out to other people. We can't guarantee you'll make a profit but you could pay off the money that you spend travelling.
Get the Perfect Accommodation
It's also worth thinking about your accommodation for a vacation like this. Do you need a five star hotel to live a life of luxury? Perhaps not because the star rating system is a little bit of a mixed bag. It doesn't always guarantee quality nor does a low star rating mean that you are going to hate staying in a particular hotel. There are also lots of options beyond the traditional hotel. For instance, you could go glamping. It's a great way to enjoy the outdoors and have a luxurious stay at the same time.
Find a Wonderful Location
There are lots of luxurious locations around the world and some of them aren't as expensive as you would think. Obviously, if you want to head somewhere like the Maldives, you're going to need to save quite a lot of money to afford the trip and the stay. Of course, it could definitely be worth it due to the level of peace and relaxation that awaits you at this destination. You could also think about traveling to one of the Greek islands. These are more affordable and just as incredible.
Choose the Best Activities
We hope this helps you understand some of the best ways to guarantee that you do have a truly luxurious vacation and get everything that you want from this experience. If you are having trouble affording these possibilities, consider setting up a travel blog. With the right SEO techniques it can be a great way to travel and earn at the same time. Suddenly your trips will pay for themselves!