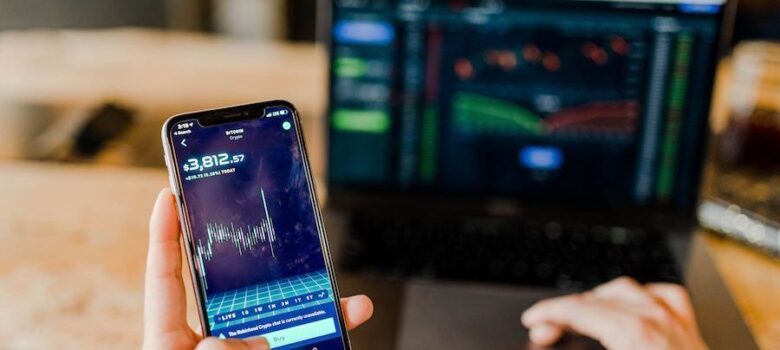 7 Top Ranked Forex Trading Apps to Try in 2021
The trading volume of forex is $5 trillion a day. This amount is exponentially higher volume than the New York Stock exchange. Although it is a volatile market, you can trade with as little capital as you have. There are currency trading brokers who cater to the needs of beginners.
Forex trading is the exchanging of currencies; it refers to the buying or selling of currency pairs. The term currency pair gets derived from the fact that each trade comes in two currencies like USD/AUD.
The fundamental features you should look for are a user-friendly platform on the web, educational resources, and access to market research. Market research and educational services are essential to you as a first-time trader because, with knowledge, you can avoid common mistakes and make a profit.
Contrary to popular advertisements, currency trading is very unpredictable, and the chances of making losses are relatively high. Therefore, understand the CFDs; they are the complex trading instruments that might lead to losses of up to 82% of the accounts.
Here are some of the top forex brokers to get you started:
#1: Plus500
Plus500 started in 2008. As a beginner, you will enjoy the simplicity of this app. The platform is user-friendly, and this an essential need for newbies to the trading scene. However, the trade is still risky, and this feature only supplements your journey. For instance, 76.4% of retail traders' investor accounts still lose money.
The prices you will encounter are realistic, based on the known forex pairs. Moreover, the level of risk under their services is relatively low. Therefore, clients rated the trust score for this application as 98 out of 99. This impressive score reassures forex trading first-timers.
#2: IG
IG ranks as the best forex app in the 2010s. This platform was launched in 1974 and is globally renowned for its exceptional educational services. It will offer you state-of-the-art research tools and education. The pricing here will be very competitive, and the list of trade-able products is endless. These options include mobile trading, professional trading, cryptocurrency trading, and commission and fees.
This platform is among the safest available for both forex and CFD trading. This level of security is because IG operates a regulated bank and gets traded publicly. Also, the platform has 6 Tier-1 licenses (high trust). Lastly, the app accommodates both beginners and experts to trade. However, as awe-inspiring as IG is, 75% of accounts lose money.
#3: eToro
This platform started operations in the year 2007. It is the host for copy-trading; this is simply the process of copying the trades of past traders. These trades involve securities, CFDs, forex, and cryptocurrencies. Furthermore, the low-risk nature of this platform guarantees the safety of all these trades.
The downside to eToro is that, unlike its rivals, the app is quite expensive despite efforts to cut down costs. Besides, the research and education trading tools are quite limited. Be that as it may, the app only hosts casual investors or beginners. The trust score also seems to be low at 93 out of 99. In the long run, 75% of all investor accounts are bound to lose money.
#4: OANDA
Launched in 1996, OANDA boasts six tier-1 licenses and guarantees safety for forex and CFD trading. It also has incredible research tools, news feeds, and market analysis of the trading trends. On the other hand, the prices are still relatively higher than affordable platforms like IG.
Unfortunately, OANDA does not live up to expectations; it reflects in its trust score of 89 out of 99. Generally, it is not an excellent option for FX Trade; only algorithm trading. Ultimately, of all the retail investor accounts, 73.5% lose money.
#5: XTB
This broker came into existence in 2002. It has one tier-1 license, hence considered a low-risk platform for forex and CFD trading. The user-friendly interface is quite commendable on this application. The research tools, trading tools, and market research are extraordinary as well.
Cryptocurrency trading and XTB are very compatible. As if that were not enough, the customer service is otherworldly while the phone support ranks highest. Beginners and frequent investors are fond of this broker; it reflects in the 92 out of 99 trust score. However, 82% of retail investor accounts are money losers.
#6: CMC
CMC markets opened in 1989 and traded publicly. This broker holds four tier-1 and two tier-2 licenses; therefore, it is a low-risk platform for forex and CFD trading. This broker is so perfect that it has a trust score of 99 out of 99.
As far as low-cost trading costs go, CMC is the leader; they are lower than the whole industry's average. The trade-able instruments supersede 10, 000 and the model of trading is very futurist. Moreover, the platform offers a memorable user experience, advanced research and trading tools, in-depth market research, and a cellphone application. Despite all these exemplary qualities, 76% of investor accounts lose money.
#7: AvaTrade
AvaTrade is the latest of all the trading applications; it launched in 2006. It is safe for forex and CFD trading because it has three tier-1 and three tier-1 licenses. It is the best for commission and fees.
This platform offers several platform options: Meta Trader, AvaTrade Web Trader, AvaOptions, Zulu Trade, and Dupli Trade (social copy trading). As a result, AvaTrade ranks as the top provider of platform options for trading. Unfortunately, this exceptional broker lags in pricing when compared with powerhouses like IG. All these features do not protect 73% of investor accounts that lose money.
Final Thoughts
In summary, forex and CFC trading involves a lot of losses like any other business you will pursue. Therefore, it is not the get-rich-quick-scheme that most people perceive to be. It requires extensive research, education, and professional help to make your first profit.
There are constant improvements to feature on forex broker platforms, but that does not eliminate the risk. The only way to attain success in forex and CFD trading is through educating yourself from the research tools provided on various platforms.
Start with small investments, preferably on demo accounts, to get an extensive understanding of the nature of trading. Choose a broker that suits your personal needs and goals. Ultimately, you will join the strategic and productive investors. However, you must be willing to incur losses in the beginning.