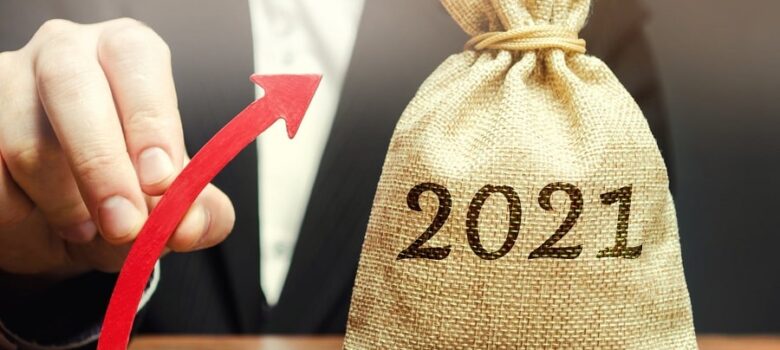 Best Investments Tips for 2021
2020 was an unpredictable year and threw so many things off-kilter. Though some sense of normality is returning, new opportunities have been created that investors can take advantage of. Although you may need to be cautious and adjust your investment portfolio, there are still gains to be made. Here are some of the best investments you can make in 2021.
Build Cash Reserves
Building your cash reserves is the default way to counterbalance the losses you may make in the stock market. Cash retained its value throughout the past year and is a reliable fallback option when the financial markets are in crisis. Having cash on hand also enables you to snap up promising stocks at bargain prices, especially right after a downturn in the market. The liquidity that cash provides is very important in the prevailing investment market. Building your cash reserves is actually a solid strategy in this regard. Though you may not make much from it, it sets you up nicely for what may come next.
Stocks and Cryptocurrency
Investing in the stock market has basically always been about playing averages. No one knows for certain how stocks will fare in 2021, but the averages indicate good returns for those who maintain a good stock portfolio. The major stock sectors to look at are tech stocks and biotech. With those two areas flourishing despite the raging pandemic, they are smart options for investment.
With cryptocurrency steadily on the rise and its widespread acceptance, it is another serious contender for a solid investment. With incredible returns, having a sound trading strategy provides an independent alternative to the stock market. It offers high liquidity and is easy to trade in, and with services like bitcoin flexipin, making transactions are not so stressful. With projections looking promising, it is worth considering.
Real Estate
The negative impact on commercial real estate by the Covid-19 pandemic has been a major blow as employees are mostly working from home. But residential real estate prices have seen a considerable hike in prices. This mixed bag of the real estate sector may yet create new opportunities for growth in 2021. As people continue to be unsure of the stock market's performance, most are turning to real estate to off-set losses they may have made. The returns on investment in real estate have considerably matched that of the stock market in the past years, and this makes it a great option if you want to diversify your investments.
Pay off Debts
This may sound a bit strange, but if the past year's events are anything to go by, paying off your debts can actually be an investment. After the loss of millions of jobs, thousands of businesses shutting down, and the stock market temporarily crashing, having less debt to deal with leaves you in a much better position. You cannot simply continue to carry around credit cards with 20% interest rates making purchases or even have a low-interest equity line of credit if your business or job is threatened. It is best to do so with less debt to make any aforementioned investments. Similar to building your cash reserves, getting out of debt prepares you for any eventuality, be it to tide over tough times.
Invest in a Side Business
Though it might not look like it, this may be the perfect time to invest in a side business. You may argue about how established businesses have been affected by the current economic climate. You may also argue that you cannot pull it off. If your excuse is the latter, then do not risk it as you already let yourself down.
Investing in a side business is actually investing in yourself. Your time, effort, and money will go into the business with the aim of establishing something for yourself. It is pretty easy to start a side business if you have a hobby you can monetize or offer your professional services outside your corporate settings. For example, a teacher may offer special tutoring on the side, or a bilingual person may teach a second language. Also, a person with a good social media presence and a following can become an influencer for brands or businesses.
These are just a few examples of side businesses that you can start without much hassle.
Having a side business provides some benefits but what stands out most is the ability to earn some extra income that can be used to do something worthwhile. Another thing that you should consider is that your side business has the potential of becoming your primary source of income if you manage and grow it well. There is really no loss here.
Investment Bonds and Mutual Funds
These are quite secure investments you can make without having to stress much. With bonds, it means you are practically loaning money to the government or an organization. So, when you buy the bond, you are paid the initial amount plus the interest after the lifecycle has elapsed.
With mutual funds, instead of buying a single stock, with one purchase, you buy a basket of stocks. Your stocks are managed by a mutual fund manager who selects the stocks and does all the trading and other stuff on your behalf. This is a good option for people who want to invest but do not want to get into the finer details. As such, mutual fund managers charge a fee based on a percentage of the amount you invest in the mutual fund.
To conclude, accept the change that is here and whether it has affected your finances adversely or positively, this is the time to make a solid investment for your financial security in the future. Panic solves nothing, and the best approach is to plan and seek out the forms of investment that will enable you to be financially secure. Beyond that, find new ways of securing a constant stream of income that you can use to invest and improve your life.