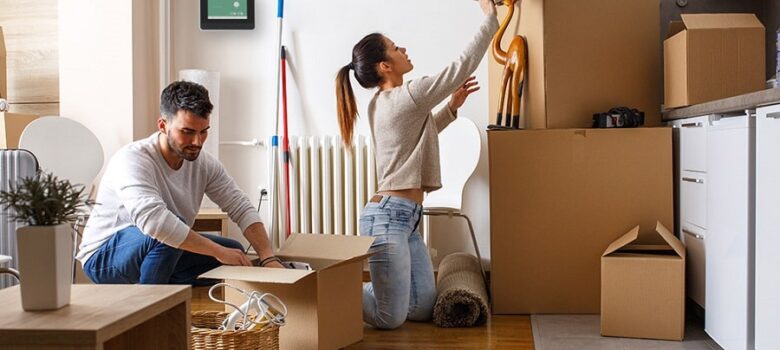 The Hidden Costs of Moving
If you do not want to get a big shock when the time comes for you to move house, then it is worth knowing the hidden costs of moving house.
So, before you pack all your possessions up into the North American Van Lines moving truck, let's take a look at some of those costs of moving that are lurking just below the surface:
Building Charges
Often, if you are moving to a condo or apartment complex, you will have to start paying building fees on top of your rent or mortgage. These are often used to cover the cost of overseeing your move or operating the service elevators and they can add as much as $500 to your move, so it is important that you ask about such charges before you hit moving day.
Utility Costs
If you do not want to be left without an internet connection or even power, for days after you move in, then it is usually a good idea to set these services up well in advance of moving day, which means you will need to start paying for them before you are actually using them. This can add to the cost of a move, and it should definitely be factored into your budget.
Takeout
Okay, so if you plan really well, this does not have to be the case, but often, when people are moving house, there are a few days on either side of the move when their stuff is packed up and it is easier to buy takeout food than it is to try and cook amongst all the chaos. If this sounds like you, then factoring in a few extra takeout meals or restaurant trips is a really good idea.
Home Owners Association Fees
If you are moving to a place that has a Home Owner's Association, then you will need to start paying your fees to them pretty soon after moving in. if you have previously lived in a place with no HOA, then it can be quite a shock to find that you have to pay this fee and that you are more restricted in what you can and cannot do to your own home, but it is essential for the goodwill of your neighbors that you do adhere to this, and your realtor should make you aware of the details when you buy.
Updating Your Registrations
One thing that a lot of people forget is that, if they are moving to a new state or a new country, they will typically have to update things like their driver's license, passport, and other registrations, which can often come with hefty fees so it is vital that you take this into account when you are planning your moving budget too.
As you can see, moving house is often far more expensive than paying for the moving company and perhaps increasing your mortgage, but now that you are aware, you will not end up with a rude awakening. Good luck with your move.