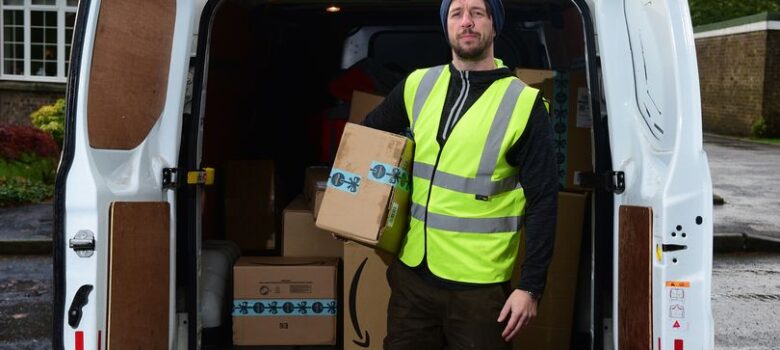 5 Things to Consider Before Hiring a Delivery Driver
If you're thinking of hiring delivery drivers for your business but you don't know where to begin then don't worry, you have definitely come to the right place. Whether you're hiring them to do your daily deliveries or they're there for one-off jobs, you need to be sure you're thinking of absolutely everyone before you bring your first driver on board.
Luckily, there are lots of questions you can ask to help. From deciding how many drivers you need to hire to thinking about the skills they need, the more questions you're asking the better. With that in mind, here are 5 things to consider when hiring delivery drivers for your business:
How Many Do You Need to Hire?
One of the first things you need to consider is how many drivers you need to hire for your business. If you have a small business and you don't have many deliveries you need to make, you may find that one driver is enough. If you regularly have deliveries at opposite ends of the country, a number of drivers will probably be best. For a guide to hiring delivery drivers, you can visit this site here.
What Skills Do They Need to Have?
Another important thing to consider is the skills they need to have. Whether you're looking for someone with driving skills or someone who has knowledge of the area, it's important you're making the skills needed clear when you're posting your job advertisement. For more tips and tricks when it comes to writing a job advertisement, you can visit this site here.
Will They Need Their Own Vehicle?
Once you have hired the right person, you need to think about whether or not they're going to need their own vehicle. If you're outsourcing or hiring a freelancer, chances are they will have their own vehicle. If you're hiring someone to join your team, you're most likely going to have to provide them with a vehicle.
What Do You Need to Do to Keep Them Safe?
Another important decision you need to make is how you're going to keep your drivers safe. From ensuring the vehicle they're driving is safe to reducing the number of hours they're working each day, the need to be safe on the road at all times. To keep your drivers safe, you may also want to consider investing in dash cam fleet. If anything does go wrong, you will have the footage to help with claims and insurance.
How Long Will Their Contract Be For?
Finally, you need to think about how long their contract is going to be for. You may want to consider hiring them on a trial basis to begin with.
With lots of great questions to ask yourself, you can be sure you're hiring the best delivery drivers for the job. What else do you need to consider? Did we miss anything off of the list? Let us know your thoughts and ideas in the comments section below.