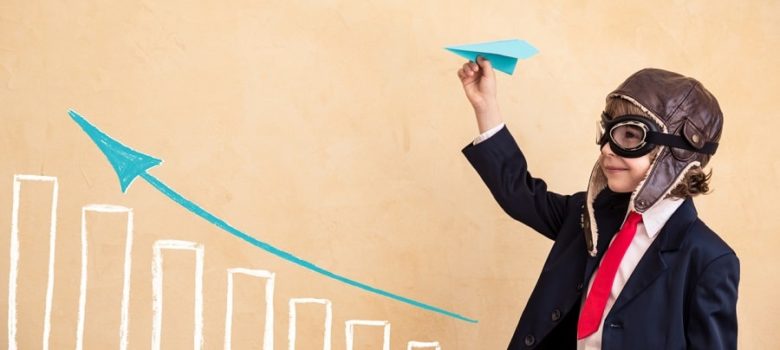 Investing in Yourself: How to Increase Your Income and Climb the Career Ladder
It's natural to envision a property empire or a frantic Wall Street trading floor when you hear the word investment. The truth is that buying real estate and stocks and shares is not the only way to increase your income and lay down foundations for a more fruitful financial future. Investing in yourself can often lead to opportunities to climb the career ladder and boost your earnings.
If you're looking to improve your career prospects, here are some steps you can take.
Studying
There are some jobs that don't require advanced qualifications, but for many candidates looking to secure a dream role, further study is incredibly valuable. For many of us, it's difficult to plot a route at the age of 16 or 18, and it's not until later in life that we figure out what we want to do. If you have a career in mind, and you don't currently have the relevant experience, training or academic qualifications, it's not too late to get the job you want. Today, there is an array of learning opportunities, and programs and courses are much more accessible. While you might want to go to college, this is not a viable option for everyone. If you're already working or you don't want to take on the financial burden of leaving home, for example, online courses are an excellent option. With this kind of course, you can study and work at the same time and you can save money by staying at home and cutting out commuting costs.
If you are considering taking on further studies, think carefully about what you want to do and how you're going to get there. Research programs, compare courses offered by different colleges and educational organizations and look at job adverts and detailed requirements. If you have grand plans to be an engineer, and you want to specialize in electrical engineering, look for the best electrical engineering schools and read syllabuses and course details. If you want to work in finance or business, but you're aiming for the top jobs, taking a management course is a brilliant idea. Whatever your area of interest, take the time to explore all the options open to you and make sure you're aware of the schedule and start and end dates. If you're studying and working, it's wise to talk to your employer.
Paying out for a college course or an online degree may be a daunting prospect if you're at the base of the ladder, but it will be a worthwhile investment. If you have sought-after skills and qualifications, you will be more employable and your salary should reflect this.
Training
In most jobs, there are opportunities to progress and develop. If there is a promotion on offer at your company, or you spot an advert that catches your eye, you want to make sure that you have the best chances of landing that role. Training can help you expand your skill set, develop existing skills and set you apart. Undertaking programs, sessions, courses and workshops demonstrates dedication, commitment and passion, and it can make all the difference when you're competing against others for the same position. If you have training certificates, or you have expertise in certain areas that go beyond the basic job description, you will be a more attractive candidate.
Training is sometimes provided by employers, but this is not always the case. If you already have a job, and opportunities are limited, it's worth talking to your employer about the prospect of undertaking programs or workshops. If your company doesn't invest in training, and there is little movement through the rungs and ranks, you may wish to look elsewhere. Being in an environment where people stay in the same role for decades could hold you back if you have ambitions to get to the top.
Networking
Networking is beneficial for individuals who are looking to get a foot in the door, as well as those who want to take the next step up the career ladder. When you attend a networking event, you have the opportunity to meet new people and to hear about openings that might not be advertised on job websites or recruitment forums yet. You can also use the platform to showcase your talents, skills and personality traits, which could endear you to potential employers or colleagues. You never know who you might meet at a networking event, and one chance meeting could effectively change your life.
If you are planning to attend networking events, do your research and look for gatherings that are relevant to your industry and your qualifications. For some people, working crowds and making small talk doesn't come naturally, and it's perfectly normal to be nervous, especially if you're going to your first event. Be confident in your own abilities, research in advance to find out more about the companies or employers that may be represented, and prepare some questions and answers. Dress smartly, arrive on time, engage in eye contact and keep in touch with contacts. If there is potential for a job offer, a partnership, a training opportunity or an internship, for example, follow up conversations and try and make it happen.
Addressing Weaknesses
All of us have weaknesses. The key to maximizing the chances of success often lies in being able to identify issues and address them. In the world of work, there are many things that can hold you back and prevent you from getting to where you want to be. Do you find interviews excruciating? Are you struggling to close deals after a pitch? Do you find it hard to sell yourself and be confident in presentations? Whatever your shortfalls, there are ways to iron out weaknesses and make yourself a more attractive proposition for employers. You can take classes to develop and hone public speaking skills, you can work on self-confidence and you can learn from others.
Many of us want to achieve more in terms of our careers and boosting our earnings. Often, investing in yourself pays off. If you're eager to get a better job or increase your salary, it makes sense to spend money on studying and training and give yourself the best possible chance of turning heads at an interview panel or ensuring you're first in line if there is a promotion available.