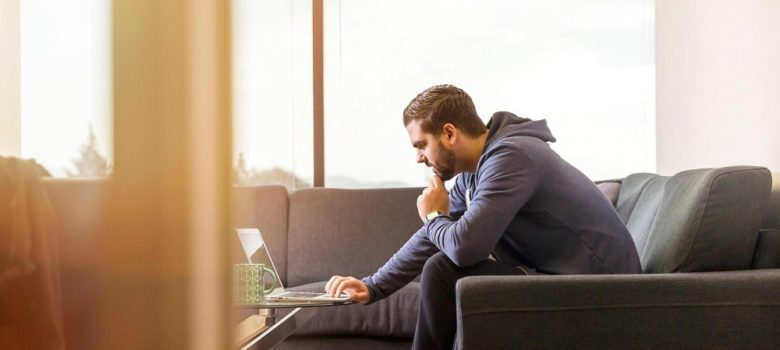 Legit Ways to Make Money from Your Sofa
For as long as there has been money, people have been looking for easier ways to earn it. Unfortunately, just as many people are looking to use that desire to their advantage. The internet has made it much easier to make money from side hustles and home working. But, unfortunately, it's also made it much easier for scams, cons, schemes and tricks to arise.
Many people who think that they've found an amazing way to make money from their sofa find that they've actually found nothing of the sort. Often after they've invested plenty of their own cash in this miracle job.
The truth is, it's perfectly possible to make money sat on your sofa in your pajamas. But, you usually have to work for it. At the very least you need to research and learn before making any decisions. You might even have to work really hard. The first thing that you need to do is sort the legit ways to make money from the scams. Here's a look at some fantastic ways to make money from your sofa.
Invest
Investing is an excellent way to make your money work for you. If you've got some spare cash, don't leave it sitting in a low interest account doing nothing, put it to work. Take a look at this list of blockchain stocks for some ideas or invest in things that you know. The key is never investing more than you can afford to lose and getting help and advice when you need it.
Start a Blog
Blogging can be a fantastic way to make cash from home. But, it's not a quick money spinner. If you want your blog to earn money, you need to put time and effort in. But, if you are willing, you could even make a full-time income from your blog in time.
Start a Freelance Gig
Think about your skills. Can you write? Are you good at web design? Do you enjoy proofreading? These are the kind of skills that other people are willing to pay for. Set yourself up on a freelancing site and start looking for work. The best thing about freelancing is that you can do as much or as little as you want. You could turn it into a full-time job, or you could just earn a little extra cash in your spare time.
Take Surveys
Market research has come a long way. There are now countless websites paying people for their opinions on products and services. The best way to make cash is to sign up to as many sites as you can and do as many surveys as you can. You might also be able to test and review products or get paid to test websites.
Become a Transcriptionist
Can you type quickly and accurately? Many transcriptionists now work online from home. You'll need to be able to type at least 70 words per minute at a good level of accuracy, but if you've got specialist knowledge of law or medicine, you could earn incredibly well.