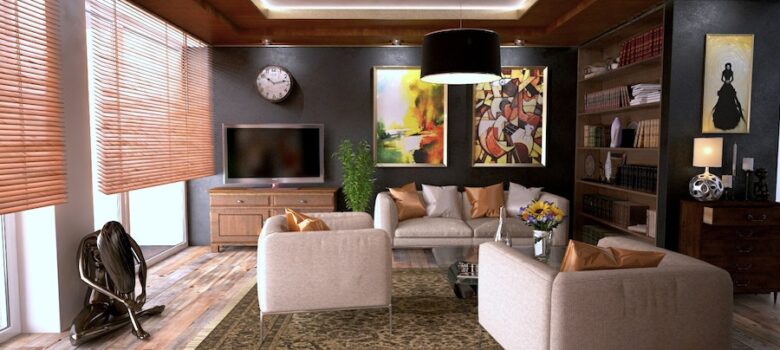 Luxury Listing: 6 Ways to Show Airbnb Guests You Care About Their Comfort
You offer a home away from home for your Airbnb guests, but how can you make your space feel genuinely homey?
A great place to start is by spending a little extra on comfy blankets and gorgeous homewares. Maybe splurge a bit and get them one of the best non stick cookware sets you can find. Guests are sure to feel at home in your kitchen if they can see that you haven't left them with old, scratched cookware.
Here are six other ways to show them how much you care:
1. Pick quality over quantity
Have you felt the difference between low-quality towels or blankets and their high-quality counterparts? There's a world of difference between them, and your guests will certainly notice. Provide them with quality, and they'll feel wrapped up in comfort – literally!
2. Provide excellent wi-fi
Have you ever stayed at a hotel only to be disappointed by terrible Wi-Fi? It is more common than some business owners are willing to admit. And let's be honest here – no one wants to stay somewhere with bad Wi-Fi. How else are you supposed to binge shows on Netflix and prepare for tomorrow's adventures?
To keep your Airbnb guests happy, arm them with reliable, high-speed internet, and consider having a backup connection in case something goes wrong. This way, you can turn a potential drama into an impressive moment of hosting prowess. 
3. Make the check-in process smooth
Nothing communicates comfort quite like a smooth and easy check-in process. When guests are able to breeze into your property using devices that function perfectly, they'll feel that they're in a truly premium place.  
By contrast, if your key safe sticks or you accidentally give them the wrong code, they're going to feel flustered and annoyed before they've even stepped foot in your Airbnb. This is not how you make a good impression, so be sure to put some effort into designing and perfecting your check-in and check-out process.
4. Consider allowing pets
While some hosts are reluctant to allow pets in their properties, doing so can create an instant sense of comfort and safety for your guests. Some might have anxiety or other reasons for wanting to keep their fluffy loved ones close. For others, it might be the difference between staying with you or not.
Studies show that the majority of Americans are pet owners. So, if you want to impress your guests and gain an edge over the competition, let them bring their furry friends along.
5. Decorate to perfection
What do house-flipping shows and Pinterest have in common? Decorations! It is all about aesthetics, so consider hiring an interior designer for your Airbnb, at least for a consultation. After all, if your Airbnb isn't pleasing to your guests' eyes, why would they want to stay there or return for future visits? 
6. Put yourself in their shoes
As you stroll through your Airbnb, consider the following: if you were a guest staying here, what would you like about the place? What wouldn't you like? Is there anything you would do to improve things for your own comfort? 
Maybe the paint clashes with the furniture or the couches aren't comfy. If, after a walk-through, you're struggling to come up with ideas, perhaps a fresh set of eyes from a trusted friend or relative might be helpful.
One look at Airbnb reviews proves that it's impossible to perfectly please every guest. However, you can get closer to earning consistent 5-star reviews by following the tips above.